Complimentary Self Paced Courses
Advance Java
HTML 5, CSS, JavaScript
NLP
Deep Learning
Spring Boot and Microservices
Advanced AutoCAD training
Android App Development
AngularJS (version 1.0)
Apache Spark and Scala
AWS Solution Architect Associate
AWS Solution Architect Professional
Big Data Hadoop Administrator
Big Data Hadoop Developer
Business Analytics with R
C Programming
C++ Programming
Business Productivity Tools (Project 2013 + Outlook 2013 + Access 2013 + Word 2013 + Excel 2013 + Powerpoint 2013)
Core Java
Cyber Security
Data Analytics with Excel
Data Science with R
Data Science with Python
Advanced DevOps
DevOps Plus Training
Hibernate
Internet of Things (IoT) Training
IoT Security & Pentesting
IoT Security
Java Advanced
Jenkins
Linux Administration
Fullstack (Mean) Developers
Advanced Machine Learning with Deep Learning
Machine Learning with Python
Microsoft Azure, AZ-103
MongoDB Course
Network Administration
PHP Developer
PMP
Python 3.7
Six Sigma Green Belt
Soft Skills Training
SQL (Basic)
Tableau
Test Automation
UI Development
WebServer Fullstack (Mean) Developers
Live Instructor Led Courses at Knock off prices
AZ-104: Microsoft Azure Administrator
Project Management Professional
DevOps Plus
Docker and Kubernetes
Certified Information Systems Security Professional (CISSP)
Our Partners
Our Accreditations
The world of technology is evolving at a staggering pace. To keep up, individuals and organizations must collectively and radically align their mindsets for the future – and not just retrofit for the present.
Cognixia provides future-proof digital learning solutions for companies and individuals.
With a revolutionary learning platform and specialized certifications, we are focused not just on changing, but also on rewiring your digital DNA.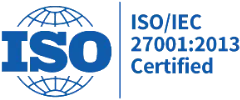 Our USP's
TAILOR-MADE, AGILE COURSESOur training solutions are customized to ensure that your workforce stays ahead of constantly evolving technologies.
FLEXIBILITYBased on your needs, we mix and match classroom learning with online learning using the most advanced technologies available.
INDUSTRY RENOWNED INSTRUCTORSGet trained by instructors who come with extensive industry experience and subject-matter expertise.
LIFETIME ACCESSTo ensure continuous learning, each course we provide comes with lifetime access to our Learning Management System (LMS).
RESPONSIBILITYWe have a responsibility to train individuals and businesses for digital readiness and we do this with our highly customizable and adaptable curriculum.