Big Data is an evolving term that describes any voluminous amount of both structured and unstructured data that has the potential to be mined for business insight. It is difficult to process the technology using traditional databases and software techniques. Nowadays, the data that is being generated through different means can be used for gaining intelligence, analysis and making predictions about the future.
These days, almost everything is generating data, like mobile phones, watches, T.V. sets, cameras, social media, etc. Analysis of the data generated could bring in new insights into customer behaviour and the client can very specifically choose their target audience. For an instance, when you visit any online shopping website, you see recommendation based on what you purchased or looked at in the past.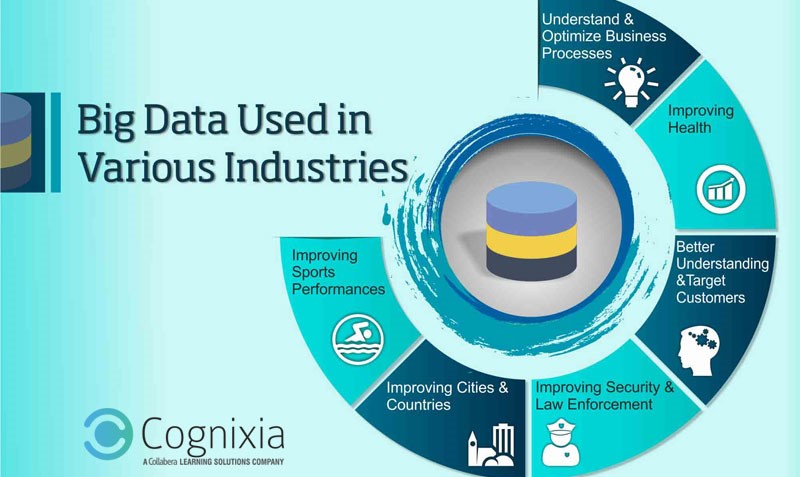 Why is Big Data important to us?
To understand and optimize business processes
The use of Big Data can help in preparing predictive models like retailers can predict what products will sell; a telecom network company can predict the nature of the customers.
Improving health
In today's era, health problems are one of the major issues that the world is facing and with the help of Big Data, scientists, and medical researchers can predict and cure diseases by analyzing its traits.
Better understanding and target customers
Companies have started expanding their traditional data sets to activity data, conversation data, image data, sensor data and more to get a clearer picture of the customer's likes and dislikes. Through this data, companies can satisfy the customer's demand and make a profit out of it.
Improving security and law enforcement
Security services use Big Data tools to combat crimes and detect any cyber attacks. Big data analytics are used by police to catch criminals and predict any criminal activity based on the data provided. The data tools also help the police to thwart terrorist plots.
Improving cities and countries
Many aspects of cities and countries like infrastructure, communication means and more can be improved by using Big Data. Cities can be turned to smart cities by analysing and predicting the Big Data of the cities.
Improving sports performances
Video analytics has proven a very useful tool to track the performance of every player. Analysing the data can show us the weak and strong points of a player so that the individual can improve their performance. We can also track the routine of the player's outside the sporting environment like sleeping, running, heartbeat rate and more by using smartwatches.
Big Data is a phrase which means a massive volume of data that helps in analysing, capturing, searching, sharing, storing, transferring, and updating information privacy. Analysis of Big Data is characterized by the use of structured or unstructured information gathered by different sources. It is hard to imagine any activity that does not generate data, even a digital music player, web browser, credit card of the company, ebooks, etc., all of these collects data. This data can be used to analyse and predict the nature of customers in various sectors.
Hence, there is an immense scope in the field of Big Data, which in turn creates a huge demand for professionals who understand the Big Data environment. Join Cognixia's Big Data Training programs to get skilled on various aspects of this emerging technology. Our Subject Matter Experts train you on myriad Big Data tools and thus prepare you for real-time jobs across the globe. For further information, you can write to us.