Overview
With the huge boom in demand for cloud computing services, the demand for Microsoft-certified cloud administrators has also shot up. The worldwide end-user spending on public cloud services is forecast to grow by a whopping 20.4% in 2022, with the market reaching $494.7 billion, up from $410.9 billion in 2021, according to the most recent forecasts by Gartner. According to the same predictions, in 2023, the end-user spending on the cloud would reach nearly $600 billion. Infrastructure-as-a-Service (IaaS) is forecast to experience the highest end-user spending growth in 2022 at 30.6%, followed by Desktop-as-a-Service (DaaS) at 26.6% and Platform-as-a-Service (PaaS) at 26.1%.
The best way individuals can make the most of this immense demand for the cloud is to sharpen and validate their skills with an official Microsoft certification. One of the most popular Microsoft certification courses in the AZ104: is Microsoft Azure Administrator. Candidates for this Microsoft Azure Certification should have subject matter expertise in implementing, managing and monitoring an organization's Microsoft Azure environment. An individual who has the Azure 104 certification would ideally be responsible for implementing, managing, and monitoring identity, governance, storage, compute, and virtual networks in a cloud environment, plus provision size, monitoring, and adjusting resources when needed. An AZ-104 Azure certified administrator would usually be a part of a larger team that would be dedicated to implementing an organization's cloud infrastructure.
Cognixia's live instructor-led online Microsoft Azure AZ104 training & certification covers the official Microsoft exam outline spanning the five domains of this Microsoft Azure certification, viz. Manage Azure identities and governance, Implement and manage storage, Deploy and manage Azure compute resources, Configure and manage virtual networking, and Monitor and backup Azure resources. As an official training partner for Microsoft, Cognixia offers the authorized AZ104: Microsoft Azure Administrator training in a live, online, instructor-led modality with all the official recommended labs per Microsoft guidelines.

SAT-SUN ( 6 Weeks )
10:30 PM – 1:30 AM EDT

Batch Occupancy 100%
FILLED
SAT-SUN ( 6 Weeks )
10:30 PM – 1:30 AM EDT

Batch Occupancy 84%
Hurry Up!
SAT-SUN ( 6 Weeks )
9:30 AM – 12:30 PM EDT

Batch Occupancy 53%
Looking for more sessions of this class?
What you'll learn
This course aims to help participants master the below skills, as prescribed by Microsoft for the certification examination:
Manage Azure identities and governance
Implement and manage storage
Deploy and manage Azure compute resources
Configure and manage virtual networking
Monitor and back-up Azure resources
The course is highly recommended for current and aspiring:
Network project engineers
Cloud infrastructure specialists
Cloud administrators
DevOps engineers
Application developers
Infrastructure administrators
Software architects
Windows System Administrators
Software developers
IoT Platform developers
Prerequisites
Successful Azure Administrators start this role with experience in virtualization, networking, identity, and storage.
Understanding of on-premises virtualization technologies, including: VMs, virtual networking, and virtual hard disks
Understanding of network configurations, including TCP/IP, Domain Name System (DNS), virtual private networks (VPNs), firewalls, and encryption technologies
Understanding of Active Directory concepts, including users, groups, and role-based access control
Understanding of resilience and disaster recovery, including backup and restore operations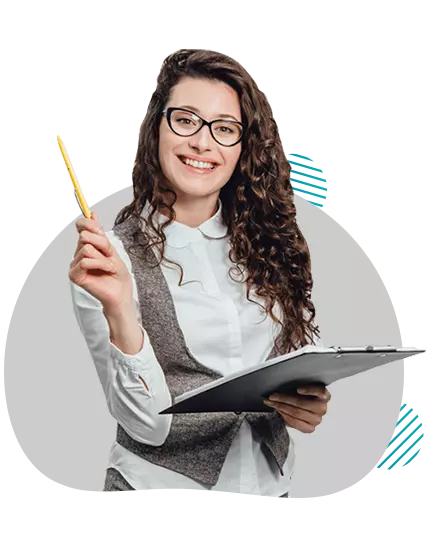 Interested in this course?
Reach out to us for more information
Course Feature
Course Duration
24x7 Support
Lifetime LMS Access
Price match Guarantee
Reviews
My husband recommended to go for the training with Cognixia I completed the Microsoft Azure course successfully it was very helpful for me to gain the practical knowledge.
1
2
3
4
5
I completed my Microsoft Azure 104 course from Cognixia also got certified successfully. The team is very supportive & the sessions were totally interactive. I'll recommend more to go with Cognixia.
1
2
3
4
5
The POC was good at explaining the course structure and curriculum of the courses provided by Cognixia. The detailed explanations and guidance on the Microsoft Azure course were the reasons for taking training from Cognixia. I strongly recommend Cognixia for all the Training and Certifications.
1
2
3
4
5
The POC comes across as a person with high intellect and great sense of humor and is able to drive in his point easily. A well rounded and seasoned professional, he was able to detail out the desired course on Microsoft Azure very well. 5 stars to Cognixia for being my true learning partner. .
1
2
3
4
5
I am happy to share that I have cleared my examination for Microsoft azure-104. It all became possible because of the training and support provided from the team of Cognixia.
1
2
3
4
5
Previous
Next