Google launched project Nutch in 2003 to handle billions of searches and for the indexing of millions of web pages. Later, in the same year, Google launched GFS (Google File System). The following year, Google released papers with MapReduce. These series of events are broadly considered the events leading to the introduction of Hadoop and Hadoop developer course.
Doug Cutting and Michael Cafarella, while working on the Nutch project, developed Hadoop using Google File System and MapReduce in 2006. Yahoo funded the Nutch project and later gave it to the Apache Software Foundation. In 2007, Hadoop started being used on 1000 nodes cluster by Yahoo. In 2008, Hadoop was taken over by Apache. Later in the same year, Apache tested a 4000 nodes cluster successfully. Since then Hadoop is evolving continuously.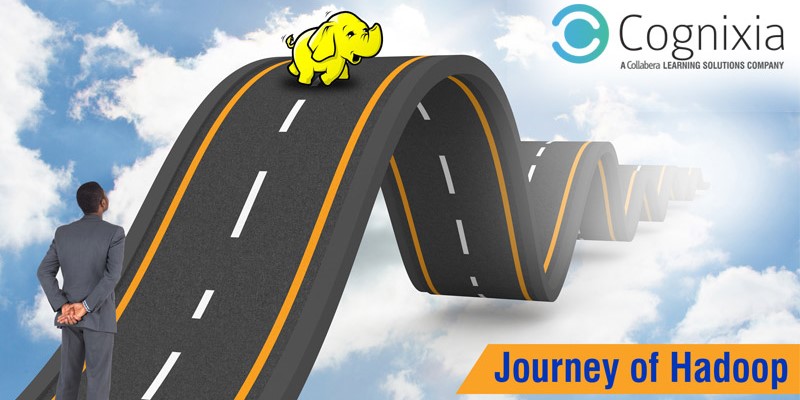 Hadoop quickly became the solution to store, process and manage big data in a scalable, flexible and cost-effective manner. Hadoop has become the most popular solution for data storage and processing, every company, irrespective of the domain, that wants its data to be managed and processed in a cost-effective manner is using Hadoop.
With the introduction of Social media and e-commerce, the amount of data is increasing at an exponential rate. The IoT is also contributing to the rise of data. The opportunities for Hadoop professionals are also increasing at an unprecedented rate, creating a considerable gap in the demand-supply of Hadoop professionals. Job titles like, Hadoop Developer and Hadoop Administrators are constantly increasing. Database administrators are moving towards Hadoop administration as the conventional databases will be obsolete in future.
This is just the beginning of what Hadoop has to offer, the possibilities with Hadoop are endless. In the US alone, around 200,000 Hadoop professionals will be required by 2018. Professionals can easily get into the highly rewarding career in Hadoop with a little interest and proper training.
Cognixia offers world-class training on Hadoop developer and Hadoop administrator. The trainers in Cognixia are industry veterans who have been there done that. They understand the technology like no other train resources keeping the real world scenarios in mind. Along with a thorough theoretical training a proper exposure is given to the hands-on practice. To know more about Hadoop Developer or Administrator training course, feel free to contact us.