Datalogy aka Data Science has been around for over three decades and became an individual discipline in 2001 but it became the catchword when Harvard Business Review named it "The Sexiest Job of 21st Century".
What is Data Science?
It is the exact art and the careful science of extracting knowledge from data in its raw form, Knowledge Discovery in Databases. The techniques used for drawing such conclusions come from data analysis, information sciences, statistics, machine learning and other mathematical theories and computational methods.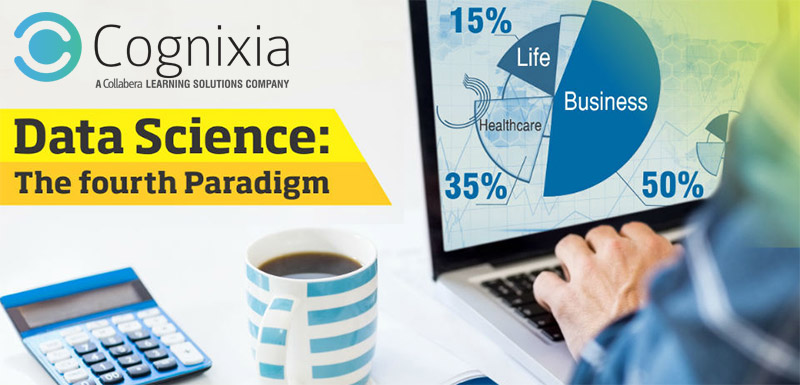 It enables data to be capable of being used in the process of understanding the gravity of any phenomenon or analyzing given information.
Dolled up?
Many argue that Data Science is just a rather articulated way of referring to business analytics and the buzz created around it might be overdone. However, despite its constant comparison to statistics, there is no doubt that has proved itself useful in many instances and would continue to do so.
 How does Data Science help?
There is no limitation to being able to interpret information to know what it was trying to say. Under such careful scrutiny, the data comes alive to tell wonderful stories of the past, present and intriguing predictions of the coming future.
In business:
Risk management is made possible through fraud detection, the omission of errors, credit reports etc.
Lead management by calculation of closing rate and impact on revenue.
Manage Logistics and inventory by forecasting demand and sketching an optimal pattern for supply.
Pricing can be done more efficiently by using consumer data
The marketing strategy of any company needs inputs which can be derived using algorithms and statistics; inputs such as purchasing power predictability, lifetime value of customers, churn rate, ideal product mix, discounting etc. Moreover, even targeted advertising has become a reality due to data science.
Online Marketing, SEO, mobile advertising etc.
Human resource management can be done with the help of resume screening, talent management, employee turnover etc.
Quality management and control
In healthcare:
Real-time data monitoring of patients can be used as a warning system to save lives.
The effectiveness of a treatment can be predicted.
Impact of medicine can be analyzed and managed using data science tools.
Survival Analysis and diagnostics can help increase life expectancy.
Hospital operation management brings ease in allocating resources through prioritization.
Using study results to form opinions and using them to create solutions.
In Life:
The search results we all depend on won't be the same without Data science
Image recognition
Automation of operations
Gaming
The list would continue for pages if we start writing down each instance of usage since the scope of usage of data science tools is vast and widespread.
Data Scientist- The Potion Master
Data Scientist is known to identify data sources and collect data without falling prey to its shortcomings. They ensure the integrity, consistency, uniformity, and relevance of the data. It is then processed or even merged if need be. Appropriate tool, theory or method is applied to the curated data set to reach meaningful conclusions.
The scope extends to creating self-sustaining models for mathematical computations, creating a visual aid to communicate the data, drawing up insights from the conclusions drawn from such extensive studies. The job is appreciated by many given the exactness of the science and the intellect required to comprehend it.