Hello everyone and welcome back to the Cognixia podcast. Every week we bring to you some new insights into the world of emerging technologies. We have an exciting new episode for you today, and we totally cannot keep calm! So, lights out, and away we go!
The Formula 1 championship is going on in full swing with some nail-biting edge-of-the-seat action race after race. While Max Verstappen, the defending champion from last year is still leading the pack, the fight for the title and the constructors' championship is super tight and entertaining.
For the uninitiated, Formula 1® racing began in 1950 and is the world's most prestigious motor racing competition as well as the world's most popular annual sporting series. Currently, the FIA Formula One World Championship TM runs from March to December spanning 23 races in 20 countries across four continents. In recent years, the F1 experience has transformed significantly – for the teams, drivers, crew, analysts and stewards, and even audiences – both remote and on-site. This is in large part thanks to advances in technology that got embraced by F1. Technology is also responsible for making one of the most dangerous motorsports into a considerably safer one than it used to be. Legendary F1 drivers like Ayrton Senna, Jochen Rindt, and Roland Ratzenberger, among others, have lost their lives during racing or from injuries sustained during the races. Technology is playing a critical role in changing processes and practices in F1 motorsports, while also helping teams & drivers leverage the power of years of data that they possess, helping them improve, and promising fans all over the world some cutting-edge wheel-to-wheel action.
One of the key technologies that have helped bring about major changes and advances to Formula 1 racing is cloud computing. If you follow the sport, you already know that F1 racing uses Amazon Web Services or AWS – the cloud computing platform from Amazon for its functioning. Cloud transformation has been one of the goals on the tech side for Formula 1 and to accelerate cloud transformation, Formula 1 is moving the large majority of its infrastructure from its on-premise data centers to AWS. Another focus area for Formula 1 has been the standardization of AWS' machine learning and data analytics services. Together, Formula 1 and AWS are working hand-in-hand to enhance race strategies, data tracking systems, as well as digital broadcasts using a range of services from the AWS bundle, such as Amazon SageMaker, AWS Lambda, AWS serverless computing, AWS analytics, etc. Formula 1 is also using these AWS services for delivering race metrics that fans and teams had never heard of or harnessed before, changing the way they experience racing.
But why did Formula 1 choose AWS as its cloud partner?
In the words of Ross Brawn, the Managing Director of F1 Motorsports, "We needed a technology provider that would help us innovate faster and push our organization into the future, and AWS was a clear choice to partner with. By tapping into the breadth and depth of AWS and its innovative cloud technologies we have been able to bring fans closer to the split-second decisions on the track, re-design our future F1 cars, help us better understand the wealth of F1 data, and run analytics as well as machine learning to harness the power of data, and so much more. We are excited about what we have accomplished and thrilled to see what more we can do together."
Let us give you a little perspective here. A driver in a Formula 1 racing car easily touches speeds around 230 mph, they take pit stops that time at less than 2 seconds, and they go around the race track corners experiencing a force equivalent of over 5G, then it goes without saying that Formula 1 would need a cloud service provider who can keep up with those speeds, the volume of data that gets generated, and can make things happen for F1 at lightning-fast speeds while keeping security intact. Sure, Formula 1 is a battle of the best race car drivers in the world but that's not where the buck stops. A driver in F1 stands where he does, backed by a team of some of the world's best and most innovative engineers & technicians. The innovative solutions offered by AWS like security, analytics, machine learning, high-performance computing, etc. would empower this team of engineers and technicians to digitally transform the sport.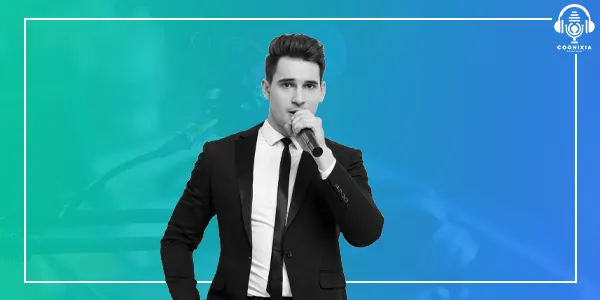 What does AWS help Formula 1 achieve?
First and foremost, AWS transforms Formula 1 as a sport. It changes the way F1 collects, analyzes, and leverages the data as well as the content to help everyone make better, informed decisions. Every Formula 1 racing car is fitted with over 300 sensors which, according to AWS, generates more than 1.1 million data points per second, which get collected by the respective pits. This makes Formula 1 racing a truly data-driven sport.
Second, AWS helps boost the performance of both the racing car as well as the driver. How you ask? Well, by using AWS High Performance Computing, Formula 1 has been able to run some amazing aerodynamic simulations which have helped it develop its next-generation racing car which is 70% faster! Not just that, the simulations have also helped bring down the downforce loss from 50% to 15%. And how does that help the driver? Well, it helps the chasing driver overtake the car ahead of him, in turn giving better wheel-to-wheel action to the fans watching the race from all around the globe. This next-generation car that we are talking about here is what you will see running on the tracks in this year's F1 races. To top it all, Formula 1 is also attempting to leverage the power of machine learning through its simulations, which is opening up valuable insights for the teams and Formula 1 as a whole by harnessing the data collected from over 550 million data points through 5,000 single and multi-car simulations.
Third, and very importantly, it changes the experience for the fans and enthusiasts. What is a sport without its fans really? Nothing, right? Every race weekend, thousands of fans travel to the racing venue to watch the live practice sessions, the qualifying races, and the final race, braving rain and Sun and whatnot. Thanks to AWS, F1 has been able to harness the data collected from millions of data points into an engaging experience for the fans. What not many know or imagine is that Formula 1 has over 70 years of historical race data which has been migrated and stored on Amazon S3. This data is now analyzed with complex data and machine learning models, and fans can see this analysis as rich data insights. These insights give the fans a peek into the split-second decision-making, performance details, and so much more about Formula 1 racing events.
Hannah Schmidt has a growing fan base now as the Principal Strategy Engineer for Red Bull Racing and Red Bull Technology, but she wouldn't be able to come up with such brilliant strategies without the support of AWS. AWS is helping Formula 1 teams, strategists, and fans dig deeper into the individual team and driver performance, strategy, tactics, and so much more. These insights drive the teams and drivers to improve their overall race outcomes. It helps them get a closer look at the aerodynamics, tire performance, power unit performance, vehicle dynamics, vehicle optimization, etc. to understand where the car is at the moment and what more it can take, when to pit, which tires to put on, etc.
If you watch the races carefully, you will often find the race day commentators – Martin Brundle and David Croft talk about how many laps it would be before a particular driver is in striking distance of another car ahead of them. This is calculated using the analytics offered by AWS. You will also see them predicting the pit strategy – how many pit stops a particular driver would make during the course of the race, at which lap the particular driver would make a pit stop – this would again be something powered by insights supplied by AWS. AWS is also powering deeper insights into individual car performance for the teams as well as the fans, enabling them to compare car performance of different cars pitting head-to-head the building blocks that every car's performance boils down to – cornering performance, straight-line performance, and car balancing.
You would often hear F1 fans talk about how Lewis Hamilton would be someone who wouldn't brake until the very last possible second, or Sebastian Vettel being great at handling curves and drifts. Formula 1 racing drivers need to push their cars to the absolute limit to get the most out of the vehicle and further their position in the driver and constructor rankings. Driver performance highlights in Formula 1 are also now powered by AWS which works on metrics like saying the force generated by a car's tires during a particular lap and compares it to the car's maximum capacity, which would give one the metrics on how much power and capacity of the car is being extracted by the driver during the race. This of course would focus on the three key areas – acceleration, braking, and corners.
Did you know that Formula One defines seven key parameters to quantify driver performance? These parameters would be qualifying pace, race starts, race lap 1, race pace, tire management, driver pit stop skill, and overtaking. Data for all these parameters is collected, stored, and analyzed by AWS, giving teams and fans a score-style metric comparing the drivers against each other.
According to AWS, by sourcing historical data and using it to teach Amazon SageMaker complex machine learning algorithms, Formula 1 can predict race strategy outcomes with increasing accuracy for teams, cars, as well as drivers. The models thus developed would be used to predict future scenarios using refreshed real-time data as every Grand Prix unfolds. All this together can deliver a super-rich and engaging experience for Formula 1 fans tuning in from every corner of the globe.
The four key AWS products that Formula 1 uses are:
The API Gateway
AWS Lambda
Amazonzom DynamoDB
Amazon SageMaker
Moreover, you probably might now know that the Formula 1 team has been partnering and innovating with the Amazon Professional Services team as well as the Amazon machine learning solutions lab team to enhance the development of the F1 insights by prototyping use cases as well as developing new proof of concept. The Professional Services team in turn assists the Formula 1 team to get the models they have developed together to move into production, which then gets integrated into the Formula 1 infrastructure.
There is a lot more action and drama that goes into every Formula 1 race both in the public eye as well as behind the screen. You do get a peek into the drama in Netflix's hit series – Drive to Survive but on the technology front there is so much happening that we are afraid one podcast episode would not quite be enough to cover it all. But the overall gist would be that AWS is powering a significant revolution in the world of Formula 1 racing and it is only going to get more interesting with time.
And with that, we come to the end of this week's episode of the Cognixia podcast. We hope you enjoyed listening to us. AWS is a powerful partner to have for any enterprise, no matter what industry they operate in. To power revolutions such as these, you need to have the right skills and expertise. AWS Cloud Computing offers a range of specialty and role-based certifications to help you imbibe the right skills and validate them with internationally recognized certifications. Cognixia helps you get started on this journey in advancing your career. Our range of live, instructor-led online courses can help you get on track and provide you with the DRS you need to climb up the championship ladder! So, get in touch with us today to fire up all the engines and race up to the checkered flag with Cognixia!