In the IT sector, compared to titles like Project Manager, Software Developer, etc. the title of a 'Scrum Master' is relatively new terminology. However, there is a growing market right now, the demand is surging, and a Certified Scrum Master can effortlessly get a well-paying job in a big company.
Scrum masters are in high demand all around the world. LinkedIn was one of the top 15 developing positions in 2021 and is said to be one of the most promising careers in the future.
According to IT sector analysis, employment will increase at a rate of around 24% each year through 2026 as organizations streamline their software development processes and embrace what is known as the Agile methodology. The profession is creating a high demand for scrum masters as well as a higher pay scale.
According to a study, the average salaries for a scrum master in India are approx. Rs 14 to 15 lakh per year. A beginner can start with a salary of Rs 6 lakh per year and work their way up to Rs 22 lakh per year.
Who is a Scrum Master?
Scrum Masters are members of the Scrum team who are responsible for setting up the Scrum framework and teaching the team how to apply Agile development techniques. The Scrum Master accomplishes this by assisting the team in understanding the Scrum theory and structure that is best suited to the organization.
In other words, when a large project is split into modules or functionalities, or sprints, each of them is referred to as a scrum. A sprint is a brief period during which a scrum team works to finish a specified volume of work.
This technically implies that each Scrum functions like a separate project, led by a scrum master who collaborates with the developers and testers to complete the product within a specific time frame.
The Scrum framework is built on Agile approaches for continuous software development. The Scrum Master is responsible for creating the daily Scrum guide for the Scrum team as Scrum is a fluid, rapid, and adaptable structure. By doing this, each sprint can provide the maximum amount of value.
Scrum Master Responsibilities
The Scrum master's responsibility is more managerial than technical. However, not every manager can become a scrum master since they must grasp the scrum approach and how to execute it.
Their qualifications include project domain and technical knowledge. Scrum masters collaborate with a variety of stakeholders, including clients, developers, and the testing team, to guarantee that the final product satisfies all requirements and is delivered on time.
Their day begins with client calls to update them on what has been done/has not been done and where the project stands. In certain ways, a scrum master is important to project completion since they are the only ones who are aware of the prerequisites and the need to direct the team utilizing Agile principles are allowed to participate.
The market for Scrum Masters in India
The employment portal Naukri.com has over 40,000 scrum master jobs advertised across India. Tech Mahindra and Capgemini were among the top two companies that were actively hiring.
Employers across the country hire CRM professionals, and their salaries compete with other IT professionals.  However, the income of a qualified Scrum professional in India is determined by a variety of aspects such as competence, experience, certifications, employment location, organization, and others.
The following is a list of top companies in India, hiring and offering good salaries to the Certified Scrum Masters. You must have at least 4 to 6 years of experience to be considered for these positions:
Capgemini
Tata Consultancy Services (TCS)
Infosys
Cognizant
HCL Technologies
Accenture
Skills are very important in your profession. As a Scrum Master, you must be proficient in both hard skills and soft skills, such as Scrum and Agile certification, managerial skills, technical skills, coaching capabilities, dispute resolution, and leadership potential, among others. Your skillset will set you apart from the competition in a job interview.
A qualified Scrum Master can quickly grasp the development process of many projects, their objectives, and the time it takes teammates to accomplish each project.
The following are the skill sets that the Scrum Masters have in their portfolios:
Business analysis
JIRA skills
Leadership skills
Facilitator skills
Scrum skills
Project Management skills
Agile software development skills
Scrum Master skills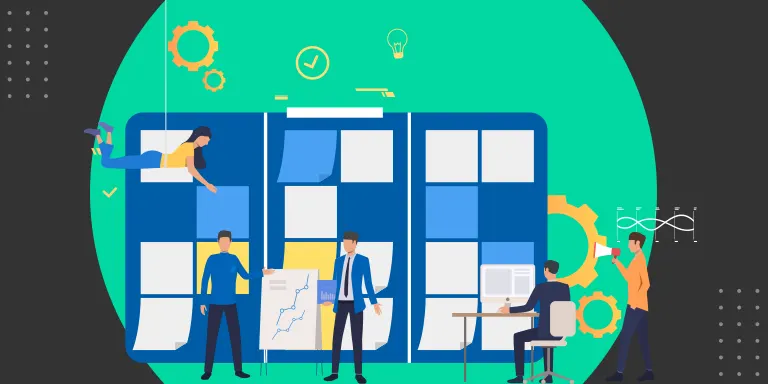 Read a blog on: The Certified Scrum Master journey
Why do scrum masters get paid so much?
Scrum Masters are among the top 25 most paid professionals, and with good reason! In an era where the world of software development is constantly changing, the way to maintain the team's connection and communication one on one is vital. A communication failure leads to a software collapse. And a software collapse can lead to a commercial failure.
As organizations transition to Agile methods of working, they have learned that the Scrum Master plays a critical role in keeping the team productive and self-organized, as well as ensuring that Agile practices are strictly followed.
Scrum has been applied in a variety of industries, including education, marketing, manufacturing, and operations. If you are an experienced facilitator with conflict resolution abilities, then the doors to the top organizations are open to you.
Scrum Master opportunities and salaries are on the rise, which is unsurprising given the state of the current global economy. Organizations are continuously looking for competent Scrum Masters who can help them complete projects on time and a budget without sacrificing quality. A Scrum Master's leadership, communication, and facilitation skills enable them to become an influential player in any organization's software development team. If you're ready to take the first step toward becoming a Scrum Master, Cognixia is the place to go. We will teach you all you need to know to get Scrum Master certification.
Get Scrum Master Certification from Cognixia
If you're interested in a career in project management, leverage Cognixia's online certified scrum master training. Learners who complete a Certified ScrumMaster course and pass the CSM test are awarded the CSM credential by Scrum Alliance.
As a Certified Scrum Master, you can perform the following functions:
Assist your team members in using Scrum efficiently
Share knowledge that isn't limited to project management
As a 'servant leader,' you may help your team with cooperation and organization
Protect your team from both internal and external sources of distraction
As more firms embrace agile approaches, the need for Scrum Masters has skyrocketed. As a result, the Certified ScrumMaster certification course has become quite popular. For this reason, obtaining a scrum master certification online is highly recommended.
Get enrolled in certified scrum master training online with Cognixia – the world's leading digital talent transformation company.
We are committed to supporting learners in building their careers and futures in this competitive world by providing comprehensive digital technology training and certifications. We're here to give each participant the best online learning experience possible. We assist them in broadening their knowledge through engaging training sessions and adding value to their CV. Individuals and organizations can benefit from Cognixia's highly engaging instructor-led courses.
Under this online Certified Scrum Master training, you will cover the following –
Module 1: Agile Thinking
Module 2: The Scrum Framework
Module 3: Implementation Considerations
Module 4: Scrum Roles
Module 5: The Scrum Team Explored
Module 6: Agile Estimating and Planning
Module 7: The Product Owner
Module 8: The Scrum Master Explored
Pre requisites
Participants must have a basic understanding of software development concepts to take this Scrum Master course from Cognixia. This CSM course is mainly for –
Members of Scrum teams – developers, Scrum Masters, and product owners
Managers of Scrum teams
Teams transitioning to Scrum
Professionals intending to pursue the Professional ScrumMaster certification