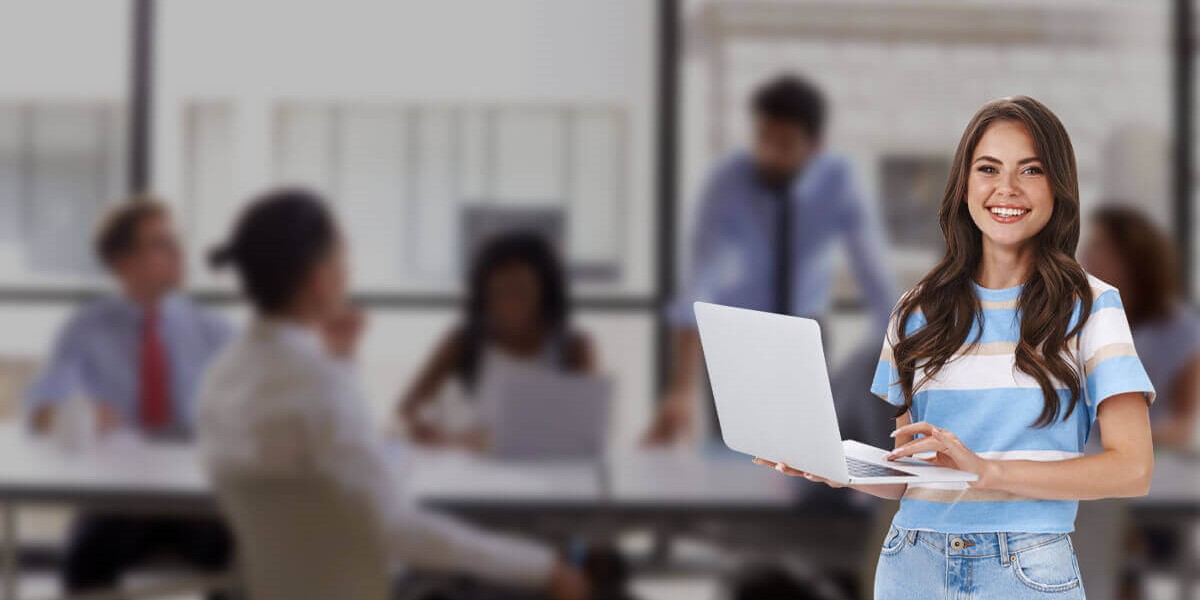 How IT Leaders Can Prepare for Salesforce Implementation?
Does your company use CRM to manage client information? Or are you planning to migrate from your current CRM to Salesforce? Well, it is a great choice – with Salesforce you can easily manage your customers' information, improve your team's collaboration, and simplify many other repetitive tasks. However, one of the most simple and obvious things that are often overlooked in organizations is the Salesforce implementation plan.
Salesforce is one of the most popular CRM solutions in the world. According to salesforce.com, adopting Salesforce can help increase revenue by up to 37%. It was reported that organizations with Salesforce CRM have 45% higher customer satisfaction, in addition to 43% better ROI from the marketing initiatives.
So, believe us when we tell you that – as an IT leader, one of the best investments you can make is investing your time preparing for Salesforce Training or implementation plan. Initiating Salesforce implementation without a proper plan can lead to extremely poor outcomes that would not only eat up your time for rework but also further increase your costs.
We are going to share some ways that will help you prepare for Salesforce Administrator training for your organization –

Define and Prioritize Your Business Goals
The most critical step of the process is to have a clear vision of the organization's goals or objectives. You need to define where your organization is headed and what does it want to accomplish once the Salesforce implementation is completed –
Does your company need to have reports on any specific KPI (Key Performance Indicator)?
Does it aspire for better visibility into pipelines for the Sales Managers?
Does the company want the sales reps to be able to access data?
Identify your goals, success metrics, and pain points. Prioritize the company's goals according to the needs by defining all aspects of the processes. Map all the information that you gather to move onto the Salesforce implementation.

Gather the Right Salesforce Implementation Team
Now that you are clear about the goals and objectives, you need an organized team to help you throughout the way. This team does not have to be huge, though you must include the right people.
Project Sponsor: Upper-management level persons who support the project right from the beginning
System Administrator: A person who can manage and maintain the daily Salesforce CRM activities
Project Manager: A person to lead the way and keep everything on track
Power Users: Power Users to help with User Acceptance Testing (UAT), find bugs, and ensure the project will meet the end-users needs
Gather and Understand Your Company's Data
Every company has existing data maintained in one form or the other – be it in a CRM or spreadsheets. So, before implementing a new system, gather your company's existing data and understand what data is crucial, what should be tracked but is not, and what needs to be migrated. Avoid migrating the data which you do not require. Keep a checklist of the data:
What data collection will be continued and how does it add value to your business?
What data is no longer essential or required?
What data need not be migrated to the new platform?
What data tracks the sales and marketing processes?
Make sure not to load the data until the system setup is complete. This includes the setting up of sharing model, rules, and role hierarchy.
Change is Hard but Inevitable – Be Ready for It!
Know that you have made a great decision to switch to Salesforce and make room for what is to come. It is important to be open and accepting about how new business processes can bring change and efficiency to the business. Your company may have been following the same business processes for months or years but that does not always mean that they are the most efficient ways. Salesforce is highly adaptable and can be very beneficial if you are willing to leave behind the biggest detriment to the Salesforce implementation. i.e., limiting yourself and not being open to change.
Build a Proper Timeline
Once you have understood all the above-mentioned steps and are ready for implementation, estimate the time, effort, and resources that would be required for designing, building, and deploying the Salesforce CRM based on your organization's requirements.
For a smoother migration, your team must have Salesforce CRM training to understand how it works. For that, you can get enrolled in a Salesforce training course by Cognixia, the world's leading digital talent transformation company.
Ready to Align Your Workforce to Tomorrow's Trends?
Upgrade your workforce's skills with Salesforce Developer Training and experience the real digital transformation in your organization with the Best Salesforce training for organizations.
Cognixia is offering hands-on Salesforce Training in India with flexible modes of learning and state-of-art infrastructure. We help businesses be agile and get ahead of the technology curve. Get started today