DevOps is the combination of concepts that, while not all new, has accelerated the organization's ability to deliver the products and services faster and more reliably. Like any new and popular term, there are too many definitions of DevOps. However, it is neither a job title nor a profession. It is a simple yet deep concept that refers to any practice, technology or the philosophy that promotes communication, improves collaboration, and unifies a traditionally isolated developer and IT operations teams.
Rather than defining software development and IT operations as two separate groups, DevOps, is the most talked about portmanteau that aims to build a healthy connection between these two groups throughout the complete software development lifecycle. It recognizes the interdependencies between software developers and operation teams, boosts productivity for both teams and consequently enables organizations to release software quickly and deliver higher value to businesses and customers.
These days, a career in DevOps has a lot of growth potential and DevOps experts are great in demand and highly paid. Gone are the days when release engineers (nowadays known as DevOps experts) were paid no attention and all the credit for the successful release of software used to go to the software developers. With the advent of DevOps, the demand of Release Engineers (RE) has grown exponentially and in the companies that are implementing DevOps, there is no more important person than REs.
Therefore, to prepare you for a career in DevOps, Cognixia offers DevOps Training as well as Advanced DevOps Training course that covers the understanding of principles and tools that support DevOps. Enroll with Cognixia and develop the skills you need to start or grow a career in DevOps.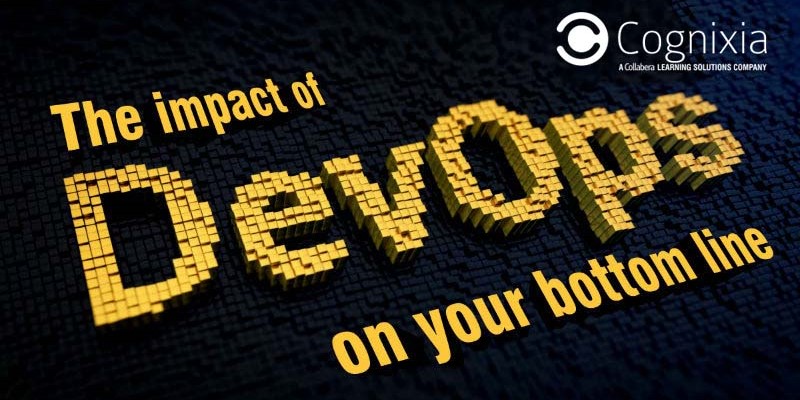 As a matter of fact, in the present scenario, the success of any organization depends upon its ability of how quickly it embraces the changing customer behavior and shifting market demands. While every organization moves to the cloud these days with a focus on improving their customer's experience, DevOps is another next level mantra that organizations have started building.
DevOps outlines the traditional and technical characteristics of software development, quality assurance, and IT operations into a single system of systems that are managed as a whole. It is a healthy culture within an organization where developing, testing and deploying software can happen swiftly, frequently, and more reliably, so an organization can innovate like a start-up and scale for the enterprise.
Big IT giants like Google, Facebook, and Saleforce.com have been investing their time and efforts in developing their own versions of DevOps. Their investment in DevOps is one of the key factors responsible for how they have boosted their productivity while continuing to serve their customers at the highest levels.
Bottom Line:
The fact that automating change is necessary for organizations wishing to meet constantly changing customer requirements is evidence that companies across domains are adopting DevOps concept. Active customers expect and demand exceptional customer experience. By introducing the DevOps culture, a single group of engineers (software developers, quality analysts, and system admins) has an end-to-end responsibility for the software deployment.
Right from requirements gathering to code implementation to testing and finally monitoring multiple feedback loops from the end users and then again implementing the changes, DevOps engineers monitor the challenges faced by Development and Operations and therefore, act as the backbone in releasing applications and products more frequently, with higher quality and stability.