Innovation and disruption are the two words that can be used synonymously with the technology sector today. There is no dearth of technologies, frameworks, programming languages, and development environments. And these are being constantly updated and upgraded. There was, however, a time when limitations in the technology led enterprises to build applications using a lengthy and rigid waterfall model with the help of large teams of in-house resources. This on-premise approach made the individual stages rigid and siloed within the application development lifecycle restricting both collaboration and rapid iteration. Apart from that, investments had to be made on infrastructure, hardware, servers, storage etc. which would often become overwhelming especially for SMEs.
And then came the cloud. In this blog, we will discuss benefits of AWS cloud computing services, and how cloud computing's one of the best approaches to software application development, and why Amazon Web Services (AWS) could be one of the best solutions to enter/migrate to Cloud infrastructure. We will throw some light on AWS certification and the preparatory online training for these certification exams.
Diving into the World of Cloud & Experiencing its Richness
Cloud computing unshackles you from the huge upfront investments in procuring, managing and maintaining hardware and other computing resources. Instead, it allows you to provide precisely the right type and size of computing resources from ideation to implementation. Instantly access servers, storage, databases and a wide range of application services that you require, over the internet. And pay only for how much you use, that's the benefit, power, and affluence of being on the cloud.
Forrester expects that 50% of enterprises all over the world will deploy at-least one public cloud platform to make a bigger digital transformation and solve intricate customer requirements.
With cloud computing services scaling becomes easier and flexible. When thousands of customers access the cloud, higher scaling can be achieved with lower variable cost. Rather than making huge investments in data centers, and private or managed servers which are costly, you pay only for the resources you consume. This also eliminates the uncertainty associated with the infrastructure capacity. Prior investment on infrastructure often leads to an expensive resource that remains idle or a capacity that is limited. But with AWS cloud computing, scaling up and down is a just a matter of minutes.
Cloud computing services make your application development agile. Resources are available to your developers quickly and the time taken to experiment and develop is lowered considerably. This will also minimize the time to deploy and go global with a few clicks in minutes.
In short, cloud computing allows you to focus on your project and customers giving away the concerns of the infrastructure to the cloud. It not only saves time, money, and effort but also allows you to concentrate more on the differentiating aspects of your business.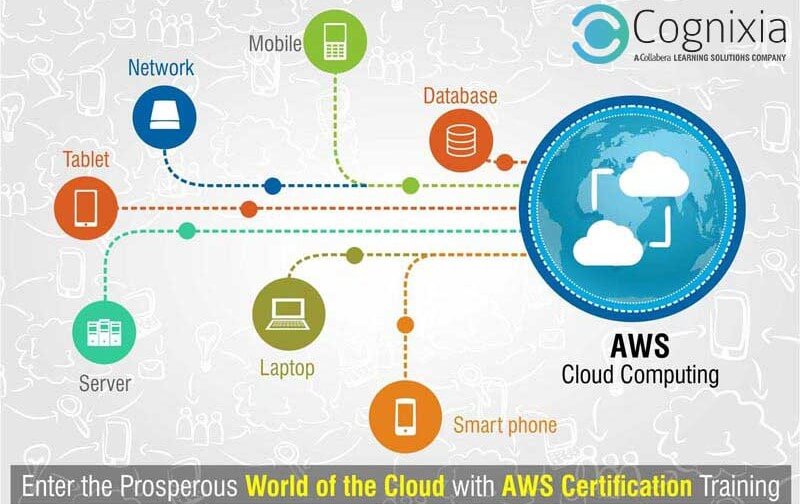 Getting Started on the Cloud with Amazon Web Services (AWS)
In the year 2006, when cloud computing was still in its fledgling days, the world witnessed the inception of what would later become a phenomenon in the cloud. AWS has since been a comprehensive and broadly adopted cloud platform all over the world. Offering more than 90 fully-featured services from 42 availability zones across 16 geographic regions, the fame and popularity of AWS are unmatched in the realms of cloud service providers.
Netflix, Expedia, Spotify, and Ubisoft are some of the top companies that utilize AWS.
If you are yet to start your journey in the cloud, AWS can be the best starting point. AWS offers every perk that the cloud promises to offer. And some are clearly superior to what the other service providers have to offer. Data availability and high transfer stability are two aspects, among many others, that clearly differentiate AWS from the other contenders on the cloud.
AWS holds about 41.5 percent of all installed application workloads.
In perspective with other emerging technologies, AWS has left no stone unturned. It incorporates DevOps practices, Analytics, Serverless Computing, Internet of Things (IoT), Machine Learning and AI, Data Science, Blockchain, and so on.
AWS's market share, in 2017, was about 47 percent with a whopping Q4 revenue of $3.66 billion.
The Job Opportunities for AWS Certified Professionals
Cloud Computing is currently a promising field and AWS its biggest player. This reason is quite simple enough to ignite the passion of professionals to opt for AWS certifications. For those professionals, however, who do not form convictions easily; let us take our discourse further.
Two of the AWS certifications rank at the top in the list of the 10 highest paying IT certifications of 2018. Amazon's cloud computing is about 10 times bigger than the combined cloud of its next 14 competitors.
The five AWS certifications pay an average salary of $125,591 which is way above the market. ~ Forbes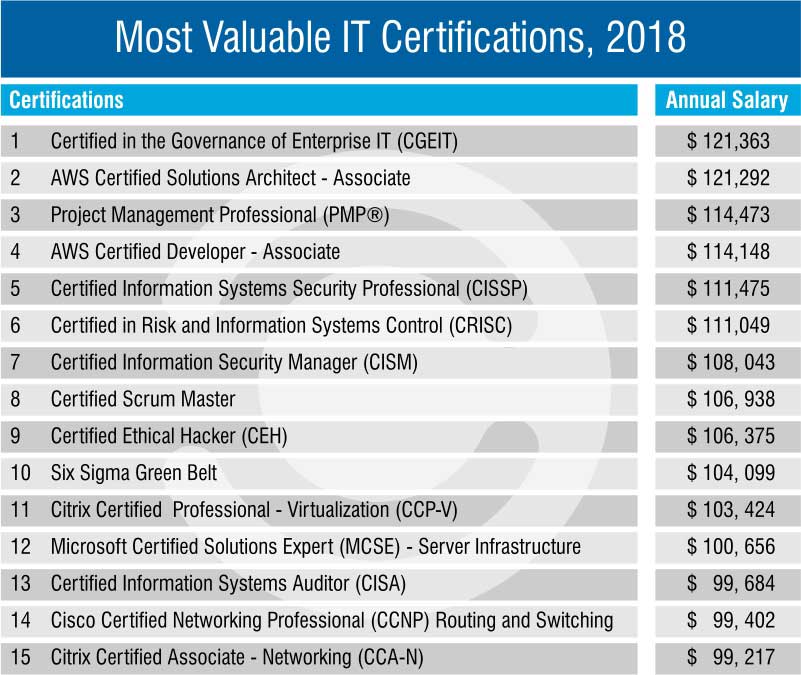 The data and statistics are a clear indication of the popularity of AWS as the top cloud platform of choice.
Getting Prepared for AWS Certification
Being trained and certified in AWS can open the gates of "Eldorado" for IT professionals. You must, however, have the skill and knowledge to ace in these certification exams. The path to glory is often very difficult. But it is also true that the career heights you climb are determined by the ladder you choose.
Cloud is going to stay and stay long. Become a certified professional with AWS cloud computing certification and have a rewarding career, or be left behind. Enroll now for AWS cloud computing certification training online and accelerate your career path.
Cognixia A Collabera Learning Solutions Company that helps individuals and corporate workforce in the preparation of AWS certification. Professionals must have the means and access to inculcate knowledge and competency in an agile and efficient manner. With our seasoned industry practitioners as trainers, we strive to offer pragmatic, hands-on training to prepare our candidates to clear the AWS certifications and enter the prosperous world of cloud authoritatively.