At the beginning of 2016, a survey was done about the latest cloud computing trends focussing on IaaS or Infrastructure-as-a-Service. This year the most prominent theme is the increase in hybrid cloud adoption as both the cloud users and cloud providers have matured.
This was one of a kind survey on the use of cloud infrastructure focussing on actual cloud customers rather than the vendors. This was done in an attempt to get more comprehensive answers on the state of cloud computing today. More than one thousand IT professionals participated in this survey and gave their opinions on adoption of cloud infrastructure and its related technologies. More than 40 per cent of the survey takers came from organizations with the employee strength of one thousand or more.
This blog post intends to share some of the statistics and findings that are being considered vital for cloud computing in 2016.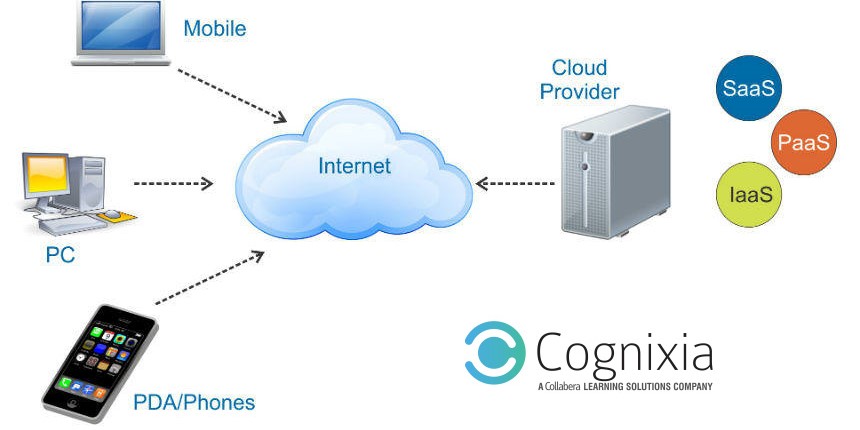 Hybrid Cloud Adoption Grew Significantly
The adoption of private cloud has seen a considerable growth from 63% cent to 77%. This has driven hybrid cloud adoption to surge from 58% to 71% year-over-year.
Cloud Users Leverage Six Clouds on Average
Majority of the cloud users run their applications on an average of 1.5 public clouds and 1.7 private clouds. They are also seen experimenting with an extra 1.5 public clouds and 1.3 private clouds on average.
More Enterprise Workloads Shift to Cloud, Especially Private Cloud
This year, we have seen 17% of the enterprises having more than 1000 VMs in the public cloud which is a decent increase from 13% in 2015.
Even the public clouds have shown a stronger growth rate with 31% of the enterprise running more than one thousand VMs. This has been a considerable increase from last year's figure of 22%.
Security – No Longer the Top Cloud Challenge
Security has been one of the major challenges with the Cloud adoption but things have changed now. Security has taken a backseat on the list of challenges. Now it is the lack of resources and expertise which is the primary concern when it comes to cloud adoption. This was cited as a challenge by 32% of the cloud customers whereas 29% still cited security as a challenge.
Cloud Cost Challenges Increase, but Optimization Efforts Lag
26% of the participants in the survey identified cloud cost management as a major challenge. This has been increasing steadily each year from 18% in 2013.
Cloud cost management provides a significant opportunity for savings, as some organizations are taking serious measures for the optimization of cloud costs like shutting down unused workloads or opting for cost-effective cloud or regions.
DevOps Grows and Docker Spreads Like Wildfire, Especially in Enterprise
The adoption rate of DevOps has gone considerably up from 66% to 74% with the adoption in enterprises reaching 81%. The overall adoption of Docker has doubled from 13% during the last year to 27% in 2016 and 35% of the enterprises plan to use Docker in the future.
AWS Continues to Lead in Public Cloud Adoption But Azure (Iaas and PaaS) Also Gains Ground
A total of 57% of the participants nodded in agreement for using AWS. The adoption of AWS in enterprises has grown to 56% from 50%whereas the adoption by SMBs saw a decline from 61% to 58%.
Azure Infrastructure-as-a-Service has registered a marginal growth from 12% to 17% and similarly, Azure Platform-as-a-Service has grown from 9% to 13%.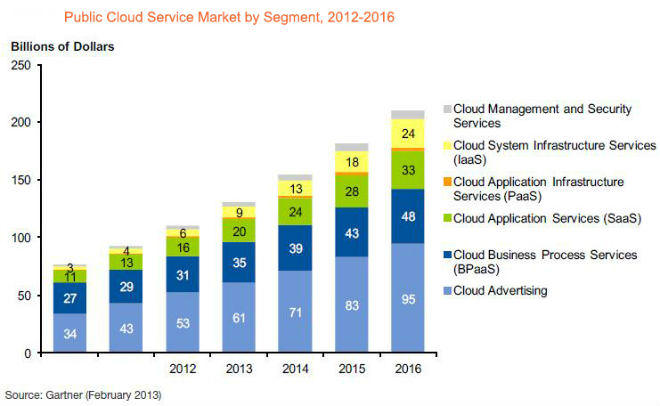 Private Cloud Adoption Grows Across All Providers
VMware vSphere is still going strong and continue to lead with 44% of year-on-year growth when it comes to usage of private cloud. Besides these, OpenStack and VMware vCloud Suite have also shown a remarkable growth with a 19% rate of adoption for each.
These are some of the trends to look out for in Cloud Computing in the year 2016. Cloud is one of those technologies which is here to stay as its utility is only going to grow with each passing day. Cloud Computing presents great opportunities in terms of career choice. It has been one of the hottest skills in demand for the longest time now. Companies are always on a lookout for skilled Cloud Computing professionals. So if you wish to learn about this amazing technology, then enrol for Cognixia's Cloud Computing with AWS Training and take yourself on an amazing career journey.
For further information, you can write to us