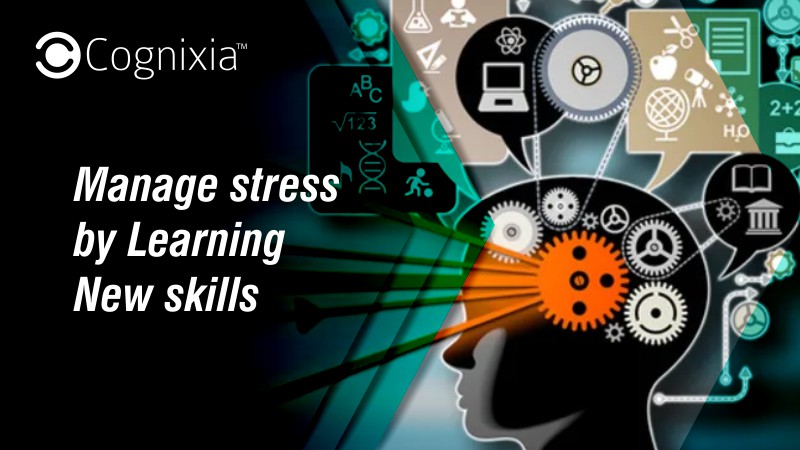 Stress is a common by-product of our busy lives these days. It badly affects an individual's health, and leads to anxiety and anger. It also impacts the overall happiness quotient of the person. What's more, it also impacts the team's and individual's performances at work.
As per the WHO, work-related stress occurs due to:
Lack of control over poor organization processes
Poor working conditions
Lack of motivation
Lack of support from the teams and managers
Skills and knowledge mismatch 
Two commonly employed ways to overcome the stress
Buckle down and power through
Retreat and disconnect from the stressor
In the first solution, individuals keep on working under the stress. They want to find a solution to their problems, and wanted to be seen as tough players in the organization. It doesn't diminish their stress levels, not immediately at least, and is quite likely to lead to unwelcome lifestyle disorders.
The other common strategy is to take a temporary break from the stressful environment. Research suggests that relaxing breaks are essential for good mental and emotional health. It increases the individual's productivity. This the reason why a lot of organizations have nap rooms, gyms and entertainment zones for such temporary work breaks.
The research concludes that both grinding through and getting away are not very effective in overcoming and managing stress. The human body has limits to what it can take. Continued stress can have adverse effects on the physical and mental well-being of the individual. Getting away method just gives temporary relief but no permanent solution to the problems.
Learning is a perfect solution for overcoming stress
As per Harvard Business Review, acquiring a new skill or taking up challenging projects can beat the stress.
Their research involved two focus groups. The research concluded that engaging in new learning can save an individual from the bad effects of stress. The individual who focuses on new learnings will be positive, happy and energetic.
Benefits of learning new things
Takes away boredom and stagnancy
Improves motivation
Stimulates brain chemistry
Improves self-confidence and psychological well-being
Enhances creativity
Helps focus on personal growth and development
Can boost performance at work
What research says?
Research conducted by Chen and Dave, along with Eunbit Hwang among employees across various U.S. industries concluded that employees, when engaged in learning new activities, have a low-stress level.
Another study conducted with medical resident professionals also came up with similar insights. The research subjects had jobs taking care of critical patients and usually involved long working hours. They had less free time and would frequently burn out. The research concluded that medical residents engaged in learning new things had lower physical burnouts compared to others. 
Start learning at work to reduce stress
Program internally
Reframe stressful work in your mind as an opportunity to grow. Start shifting mindsets internally from negative to positive with a perspective towards career growth and long-term gains.
Start learning from others
Discuss with your peers and learn. They say experience is the best teacher, but they didn't specify whose experience, so keep learning not only from your own experience but also from that of others.
Implement learning activities as a new form of breaks
Take a break from your day-to-day routine work and start allocating time for learning new things. You should align your learning with your intrinsic interests. This will make the experience more positive and enjoyable.


In conclusion, learning new skills will make you happier and help you cope with & manage stress better. Cognixia – a digital workforce solutions company is dedicated to providing comprehensive learning solutions for individuals as well as corporates, helping them take the necessary steps towards upskilling themselves and their workforce. Our training solutions cover a wide range of emerging technologies and are delivered by industry expert trainers keen to teach their craft. To know more about our offerings, visit https://cognixia.com/