Indian IT industry gets 60% of its revenue from U.S. based market but the recent turmoil in the U.S. politics has hampered an already crisis facing I.T. industry of India. Trump's promise of bringing back the U.S. corporate tax rate to 15% from 35% will result in the companies rushing back to the U.S. for their trade business. This has already turned many countries like Switzerland and others being protective towards their countrymen.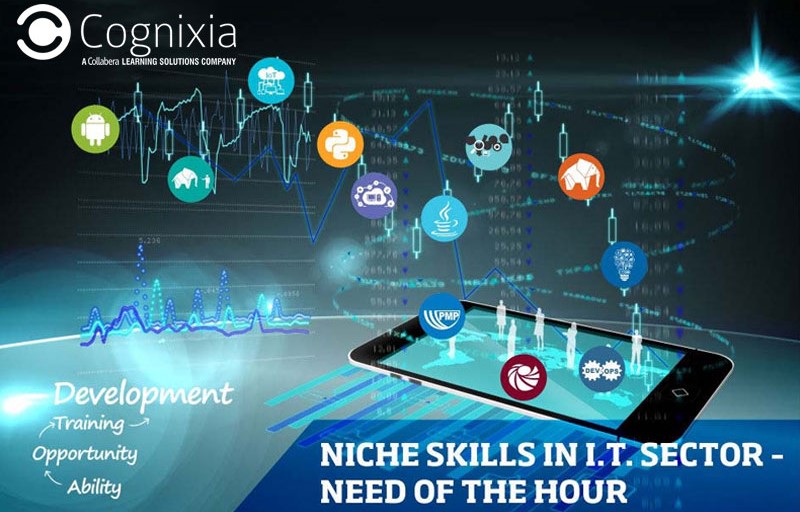 Many Indian Information Technology Industry giants such as Tata Consultancy Services (TCS), Wipro, and Infosys which are bigwigs in outsourcing have their own concerns over the H-1B Visa policy. The policies are stricter and the talent and skill requirement has increased. Now no layman can be sent on onsite projects unless and until he is equipped with the proper skill set and highly trained.
Nasscom's high-level executives have already been hinting on the current scenario as they stated that I.T. industry needs employees who not only would focus on a social and digital platform but they would also need employees who can code and take the companies to the next level which would need skill upgrading on their part.
We are seeing a great transformation in the working scenario of the I.T. industry as they are now focusing more on developing the skills of current employees rather than the mass hiring of new employees. In one of the interviews, CEO of Infosys stated that he would be throttling up the certification and training program for his employees. Even TCS is now aggressively training its employees on social, mobile, analytics and cloud platform.
Even Naukri Job Speak Index has put certain facts in limelight which clearly reveals that now to grow in I.T. industry employee would require niche skills training by their side as understanding the deeper concepts of the business would require such training on their part.
All these facts are quite conclusive that the talent hiring platform has been redefined and you just cannot rely on simple skills as a platform to skyrocket your career. The companies now want to hire employees equipped with niche skills that can represent them and are at par with world level skill set as many countries are now raising their bars and restricting the choices for companies in play.
This also has come as an opportunity for the employees to train and retrain themselves on the niche skills like big data, analytics, web development platform and many more to have an upper hand. So if you are an I.T. professional and eyeing for an onsight project then it would be better to get yourself trained on niche skills and improve your chances of going abroad.
For information on IT Training, feel free to contact us