Project Management Professional (PMP) Certification
We are living in an age of intense competition where it has become mandatory to fuel your ambitious instincts and consistently take your career to higher levels with relevant experience and earning potential. In such a scenario, if you are an aspiring project manager, where must your efforts be put to ensure you are decisively above par to your fellow aspirants?
One of the paths worth treading upon is to acquire the PMP Certification. Project Management Professional (PMP) is an internationally recognized title given by the Project Management Institute (PMI) to candidates who pass their online PMP certification exam. Let us discuss some conspicuous benefits that you will be entitled to with a PMP certification under your belt, and how certified training to learn and excel in this certification can put you on the right track to be prepared to take up the exam with confidence.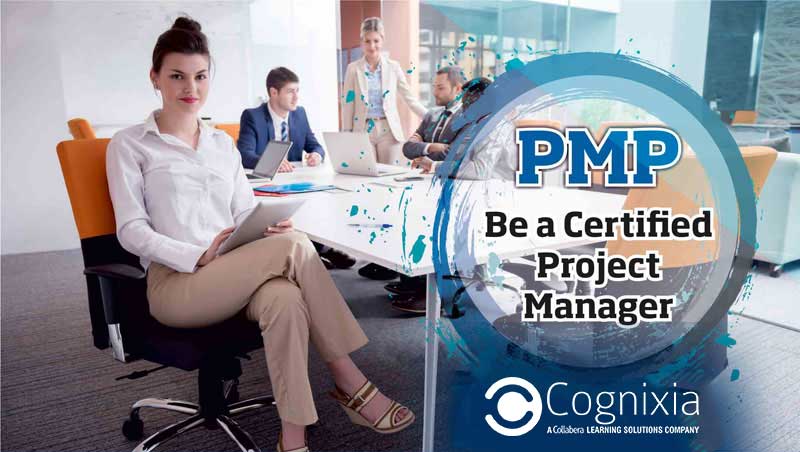 Being Best than the Rest
One of the deepest desires of a candidate appearing for a job interview is to be the best in a lot of appearing candidates. Every candidate is going to showcase his or her knowledge and experience in the resume. Then what will be the differentiating factor on the basis of which the best will be chosen from the rest? The answer is PMP certification. It will increase your prominence as someone who is not only experienced and knowledgeable but also certified project management professional.
According to a survey conducted by PricewaterhouseCoopers, about 80% of the projects that performed well employed PMP certified project managers.
Traverse International Boundaries
PMP certification is internationally recognized. For those who dream to work and earn abroad as a project manager, it can be highly rewarding to be PMP certified. Also, having an experience abroad gives a good impression of a candidate with the awareness of working with people from different cultures and background. Such a professional is more likely to mingle with his fellowmen and be a better team player which is a significant requirement for a project manager.
Be a Better Team Builder
As we already mentioned the importance of being a good team player for a project manager, it is also true that only a good team member can later be a good team builder. You can build a good team with an eye to evaluate your employees on the basis of their strengths and weaknesses, and then make the right combination of professionals that become an award-winning team. When you prepare for the project management professional PMP certification exam, you will get ample insights into employee evaluation to make a happy team that will perform best under pressure.
Win with the Remuneration
No matter how phenomenal is your career progress; your salary slip should never make you feel inadequate. It is statistically proven that certified candidates always climb the salary scale higher. When your level of expertise is more, companies will always pay you better. Certification ensures that level of expertise and your employer will never shy away from remunerating you in the best pay scale set by industry standards.
There are about 760,000 PMP certified professionals all over the world. The average salary of a PMP certified project manager – across 37 countries of the world, Project Management Professionals with the PMP Certification earn 23% higher salaries. ( ~ PMI Salary Survey)
How do you get a PMP certification?
To become a certified professional, you have to invest time and money. But the price you pay for being certified should not undermine the value that it can reap in the future. And to make your investment a profitable proposition, certified training and education can be a bet worth making. Cognixia – a Collabera Learning Solutions Company strives to offer a valuable guide to students and professionals who seek to take and pass online PMP Exam in 1st attempt. With our state-of-the-art infrastructure and industry experienced trainers, our endeavors are directed towards taking the best out of you to triumph over the PMP certification exam successfully.