There is no doubt that Big data has changed the corporate world upside down. Earlier, decisions were made on the instincts but now every decision in the business world is based on the insights extracted from the huge amount of data. That is how crucial Big Data and the technologies related to it have become.
Most of the companies in the world have shifted from the conventional data management to big data management. Understandably, the conventional systems and tools are not adequate to handle Big Data. This transformation in data management and data utilization is also changing the Job market in a big way.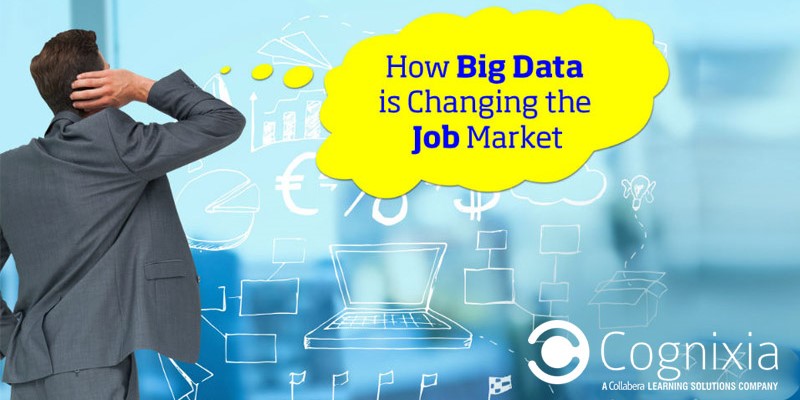 Skills and competencies which were non-existent a few years back have now become the most in-demand in the job market. Hadoop, being an open source big data platform has played a major role in the emergence of Big Data in the corporate world. Job titles like Hadoop developer, Hadoop administrator, Hadoop Architect are now the most searched job titles in the world.
According to one estimate, there will be about 2 million big data professionals required in the U.S. alone in the next couple of years. This statistics alone speaks a lot about how the job market is changed because of Big Data technologies.
Another skill-set that is poised to become the most important skills is Data Science. Data Science has already been declared as the "sexiest job of 21st Century". Data Scientists are very much in demand right now and the demand is only going to increase in coming years.
Companies, around the world, are looking for professionals who are trained in Big Data technologies. Not just that, they are also getting their existing employees on Big Data. The message is loud and clear, Big Data is going to change the Job market like no other technology has done in the past.
This is the perfect time to get trained on Big Data if you are interested in making a great career in Information technology. If you need more information about the career prospects related to Big Data or any other emerging technology, please feel free to contact us