The State of the Cloud Report finds that approximately 32% of cloud spending gets wasted in an organization on average. This in turn drains the organization's funding, funds that could otherwise have been directed toward value creation. Managing cloud spending is hard work indeed and often proves to be quite a challenging task too. This is where FinOps serves as the knight in shining armor. It helps organizations optimize their cloud resources with confidence.
"If it seems that FinOps is about saving money, then think again. FinOps is about making money", says FinOps Foundation, a program from The Linux Foundation alongside organizations like the Cloud Native Computing Foundation that is dedicated to advancing people who practice the discipline of cloud financial management through best practices, education, and standards.
Today, FinOps is a cultural practice to help organizations manage their cloud costs. It involves everybody taking ownership of their cloud usage while being supported by a central group that promotes FinOps best practices. Cross-functional teams including those in engineering, finance, product, etc. would work collaboratively to achieve quicker product delivery, in turn giving the organization more financial control, and most importantly, more predictability.
What is FinOps?
FinOps is a portmanteau of 'finance' and 'DevOps', emphasizing the need for communication and collaboration between the business & the engineering teams. It is an operational framework & a cultural shift that brings together technology, finance, and business for driving financial accountability & realize maximum business value powered by cloud transformation.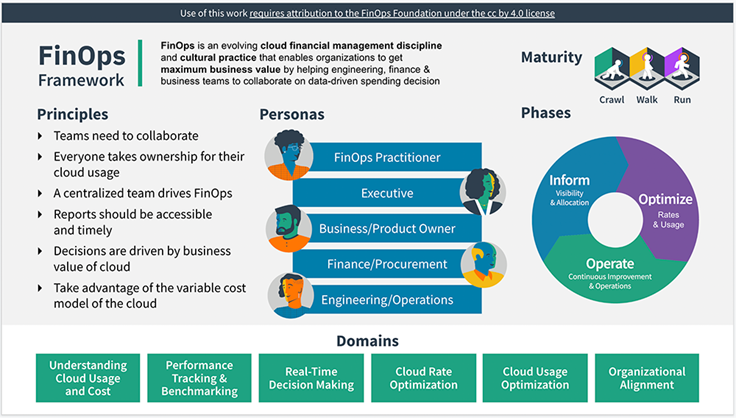 On the face of it, as a new evolving discipline, FinOps can appear as a strategic means of saving money. Cost-saving, undoubtedly, is an important outcome of embracing FinOps. But more than that, FinOps helps bring in more money, maximizing revenue as well as value generation.
Today's cloud spending in an organization can help boost revenue, drive the growth of the customer base, improve the product & feature release velocity, etc. There are five key things Cloud FinOps will help an organization achieve, according to Google Cloud:
Accelerate business value realization & innovation
Drive financial accountability & improve visibility
Optimize cloud resource utilization and drive cost efficiency
Encourage cross-organizational trust & collaboration
Check the sprawl of the cloud spending
The FinOps Framework
There are three phases in this process of helping organizations create efficient & disciplined efforts: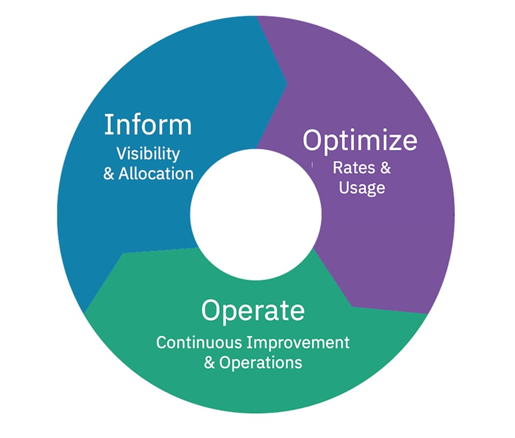 How FinOps enhances accountability in cloud spending?
With Cloud FinOps, an organization could establish lean and centralized cross-functional teams like engineering, architecture, finance, operations, app owners, etc., which would help the organization establish governance & set standards for managing the spending on the cloud.
Moreover, with Cloud FinOps, the enterprise can focus on developing important business-value metrics and KPIs that help measure the FinOps initiatives' success. When beginning with cost optimization metrics like metrics to measure resource optimization or architecture optimization and then eventually moving towards more economic metrics measuring business value like cost per transaction or cost per customer served.
However, it is important to look at FinOps as a collaborative, enterprise-wide discipline rather than as a budget-cutting tool.
Some important ways to achieve a culture of financial accountability in the cloud with FinOps would include:
Providing visibility to the teams – When teams see there is an opportunity to optimize, it is an opportunity to achieve something not done before, to do something better than how it is already being done. This makes visibility important. For instance, if team members have access to something like a leaderboard that shows how optimized every team is with their spending, a spirit of healthy competition can be encouraged.
Showback & Chargeback – This is the most popular strategy to implement financial accountability. The first step is showback – show the teams how much budget they are consuming and how usually accomplished by sending in invoices or something similar to indicate spending. When this becomes an accepted practice across the organization, the next step would be to implement chargeback – charging teams for the services & resources they consume, inculcating a direct financial responsibility among team members for their actions & behavior.
A very cool way to bring in more financial accountability is to usher in some gamification. Who doesn't love games? Work towards gamifying optimization among teams and/or verticals.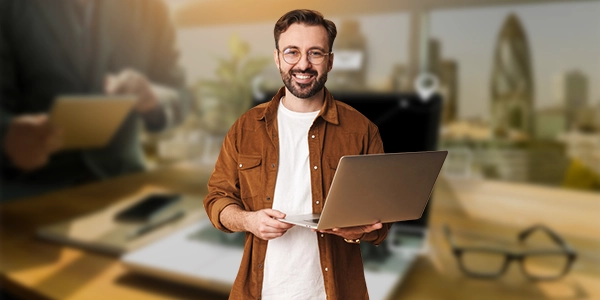 FinOps must align with the company's overall goals and mission. When a culture of accountability and value already exists in an organization, embracing FinOps adds a lot more to the business compared to when the business has to build this culture from the scratch or when it does not align with the company's goals. At the end of the day, no matter what strategy you implement to bring accountability to cloud spending, it has to fit into the greater picture of your cloud financial management practices, otherwise, it will not be as effective as you need it to be.
~ Sunny Shah