Today, there is a tendency toward projecting skilled, efficient work, which implies that more and more individuals are implementing project management as part of their regular jobs.
So, will companies require "professional" project managers in the future?  We believe there will always be challenging undertakings that require precision and specific abilities to complete the tasks successfully.
Businesses must swiftly change to launch new services and products in an increasingly global, digitalized, unpredictable, and dynamic business world. And the individuals who can accomplish it are project managers.
According to PMI, there will be almost 88 million project-related workers shortage by 2027. The need for project managers is growing on a worldwide scale.
The project manager's job is increasingly becoming a strategic leadership position for bringing about change inside a company rather than just someone who can mark work as complete on a Gantt chart.
Hybrid Project Management
One of the PM trends we are seeing is the understanding that hybrid management systems are the future. The concept of hybrid project management is not new. Accepting that agile methodologies like Scrum may fit inside a hybrid framework appears to be a trend.
Hybrid project management's emergence is positive because:
Projects are more complicated than ever.
They involve many more people than would comfortably fit in a Scrum team with various skills.
Most big businesses aren't set up to manage their whole company in an agile manner.
Project management must become more agile in the future. According to research, only 47% of firms use agile delivery methods.
Project management changes and trends
Project management traits and concepts include tools, know-how, and abilities that help achieve goals. The software you require offers a range of options for resolving problems. Let's explore the key developments in project management software for 2023.
Digital management procedures

Any sector has recently undergone a substantial digital transition that benefits internal operations. There is already a multitude of online management solutions available, such as:
Collaboration applications.
Workflow completion and management software.
Editing tools.
Competent management systems.

Various forms and styles of management that can digitize are among the characteristics of the trend. It is crucial to employ user evaluations and practical exercises to choose and complete any tools for subsequent usage.

Integrating complex technologies

Many businesses adopted a digital manufacturing approach some years ago. By it, independent digital units within a productive, scalable digital model handle the product supply. Soon, this idea can help businesses integrate innovations, but the issue is that there isn't an operational model for IT teams. To avoid technological stacks being confused, it is crucial to give collaboration and supply from multiple technical groups.
An industry-leading current trend is project management software. The staff relies on technology more and more as the business grows. As a result, the project management principles get a new component that considers technology. PTMQ, or people's talent to apply technology advancements for particular projects and businesses, is the name of this method. Talent is a key component of PTMQ. The team remains informed of trends and responds to them quickly. Using integrated technology facilitates work completion and achieves desired outcomes within time and money constraints for project owners.
Five trends for project management software in the future
Blockchain

We must be aware of this and understand how to use digital resources to economize on project infrastructure, logistics, as well as data tracking. More than 80% of businesses say they are hiring someone with blockchain expertise or intend to do so in the upcoming 12 months.

Artificial intelligence (AI)

Robotic processing will assist in automating typical PMO duties, and some project management solutions already include AI functionality. According to Deloitte, 70% of organizations are investigating or implementing artificial intelligence.

Combining human and machine power

By elevating the human role to one of knowledge leadership and freeing them from performing labor-intensive chores like system testing, the already-in-use tools will touch to a whole new level.

Mobile

Although devices are becoming more powerful, most of the corresponding mobile applications still don't have all the features of PM software. That is going to change.

Remote access

Tools and systems you can access remotely and at home will become more and more crucial for those working from home offices. Therefore, connection and security must be available outside of headquarters. Being able to work from home and achieve the work-life balance you've always wanted still depends on data security.
Upcoming challenge: Resource management
Despite the hype about the future of work and how project management will develop, we still have some issues with how we operate now.
Resource management as well as capacity planning, for instance, are not simple tasks. Project managers lack the resources to properly manage workload across their teams since the approach requires enterprise software adoption.
Make everyone fill up timesheets and arrange resources only, so project teams know who is available to work is not always going to work.
Unfortunately, until we gain strategic buy-in for PM in a professional manner, the resource planning difficulty isn't going away anytime soon.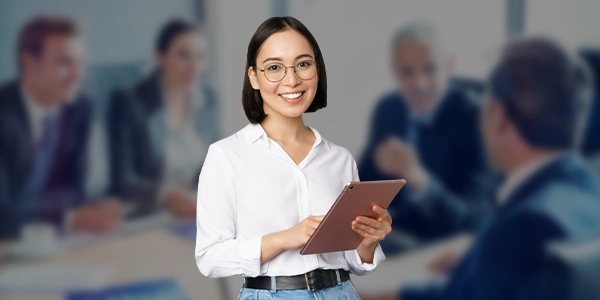 Read a Blog post: Five Ways Project Managers Can Build Trusting Stakeholder Relationships
Project manager's roles in the future
Project management has a promising future. There is still a high demand for transformational leaders.
PM will transition from being viewed as an administrative role by some executives to the strategic partnership that has the potency to be in every organization, not just those progressive businesses with high levels of program management maturity.
For years, project managers' skills have evolved toward the "human" aspects. With the way the future of employment is shaping, this will become even more vital.
Project managers must act as the team's leaders. They will need to connect with individuals who have the talents that your robot companion lacks:
Strategic thinking
Empathy
Fun
Creativity
Persuasion and motivation
Thoughtful customer service
Listening
Project management is evolving and adapting to address the challenges of today's workplace. We're witnessing the types of changes we see at work because the essence of the task requires it.
Technological advances will influence project management in 2023 and subsequent years. It is a dynamic industry that adapts to changing circumstances and demands. As a result, project management is useful in every business. In recent years, traditional methodologies have struggled to develop innovative problem-solving solutions. For example, adaptable techniques are critical for many businesses; they help function in health care during pandemics.
Learn PMP with Cognixia and upskill yourself
The Project Management Professional (PMP) certification is the most sought-after project management qualification. PMP certification enables project managers to operate remotely across several sectors and from anywhere globally.
Active professionals create the training course, and then the project management community evaluates them before releasing them to ensure that it always represents the current status of the profession. Organizations are now emphasizing the development of leadership, negotiations, and dispute settlement abilities, in addition to conventional IT and technical talents. We give the most up-to-date training suited to the industry's need for workers with the necessary capabilities through our globally recognized PMP certification.
This PMP online training includes a variety of concepts. It explains the distinctions between project management & operations management. Cognixia's PMP Certification Training has been intended to assist managers/professionals manage projects more efficiently and effectively by utilizing the Project Management Life Cycle.
Cognixia – the world's leading digital talent transformation company – offers learners the official PMP-PMI Certification Training. We provide an extensive online PMP training program that consists of multiple project management training modules. This PMP training course will cover a wide range of topics – taking you through various aspects of project management & operations management.
The PMP certification course has been designed to help you manage big projects more efficiently and effectively with the help of the Project Management Life Cycle.
Under this course, you will learn:
What is project management
What are the basic characteristics of project management
How the strategic management works in the project management office
Project management lifecycle
Best practices – project management
The PMP certification exam