In recent years, the project management industry has placed a strong emphasis on the value of stakeholder relationships. Project management professionals and decision makers have stressed that a successful project manager is more than simply someone who can keep track of all the operations that need to be performed. A smart project manager may also balance stakeholder requirements and interests, ensuring that all stakeholders work together to create a worthwhile output.
Stakeholder connections are important since they have a vested interest in the project. Key project stakeholders may propel the project forward or backward.
It all comes down to a combination of elements that affect strong relationships with stakeholders. Even if you fulfill the primary objectives on schedule, if your stakeholders are dissatisfied, it affects everyone's enjoyment.
According to a report, 29% of projects fail due to an inadequate project vision. Since project visions are addressed with a stakeholder at the beginning phase, projects can suffer if the goal is not clear, just as 29% of them!
Effective stakeholder management can assist Project Managers in managing the numerous stakeholders involved in a project.
But how do project managers make this happen? Here are
5 ways to build a trustworthy relationship with stakeholders:
Determine and prioritize relevant stakeholder relationships

It is critical to correctly identify stakeholders. Stakeholder groups should be categorized according to their impact and effect so that a personalized engagement plan can be developed.

Every stakeholder group might demand to be kept informed in various ways. Some stakeholders may want extremely precise information, but others may prefer that you provide high-level insights while demonstrating unambiguous outcomes. You cannot communicate with stakeholders in a general manner, and you must ensure that you grasp who they are and also what they care about.

Underestimating the effect of particular stakeholders is also a significant risk, so conduct your research and take the time to determine key stakeholders who may support or oppose your proposal.

Make certain that your ties with these crucial decision-makers are as strong as they can be.

Communicate the project scope to stakeholders clearly

It is necessary to be open and honest from the start. Building stakeholder trust and fostering more productive partnerships requires consistency and honesty.

Explain to your stakeholders from early on how you want to deliver information to them. It is also critical to clearly describe how their participation in the project can affect the outcomes and the amount to which you can involve them in decision-making.

People are more eager to participate when they understand their power over the end product, the decision-making mechanism, and what is or is not negotiable.

Maintain Consistent Communication

Stakeholders now have access to more information now than ever, and they can readily identify irregularities. As a result, inconsistent communication can cause public wrath, trust loss, and a poor reputation.

Your stakeholders respect accurate information and still want to know that they can count on you to keep them informed throughout the project's lifespan. If you have invited stakeholders along for the ride and they believe in your goal, they will be considerably more willing to assist you in overcoming any obstacles that may surface along the road.

Make stakeholders feel as though they have been heard. Recognizing their messaging goes a long way toward developing long-term stakeholder relationships.

Make your communication as transparent as possible. Regular communication is essential for gaining the support of stakeholders. Make sure the engagement is scheduled on a regular basis.

Offer solutions that benefit both parties

Gaining the trust of the stakeholder may not always be as simple as portraying an image of perfection. Both sides stand to gain significantly by sharing synergies and mutual advantages. Trust is immediately established with the stakeholder once they see that you have their best interests in mind.

Compromise from either party won't lead to a final solution. Your abilities and potential may be demonstrated to the stakeholder through a win-win proposal. You can give a bad update and the best fix you can to lessen the judgmental mood.

If you engage with them early and regularly, they will trust you more since they will clearly understand the positives of your idea. People are more inclined to stick with you when you need them if they have a better knowledge of the circumstances.

Discuss with those who are opposed to the change

Everyone involved in a project will either like, detest, or wish to modify the project's original concept. Our task is to figure out how to reconcile these conflicting viewpoints.

Avoiding opposition puts you at risk of investing a lot of money in a decision that is later met with opposition and criticism. Meeting often with key stakeholders who are averse to change is essential to avoid this. The meeting might take place in person, over the phone, or by email.

You may more successfully traverse the change management process by including stakeholders in choices and paying attention to their concerns.
It's critical to talk about the project scope when stakeholders are averse to change. It's crucial to demonstrate to stakeholders what influence they do have over the project's direction while discussing non-negotiable issues. Building strong stakeholder connections and managing stakeholder disagreement may be accomplished by encouraging your community to accept change.
You may address project bottlenecks by setting up a channel for stakeholders to offer input. Encourage your stakeholders to express their ideas openly and without reservation.
Many project management programs now include clever documentation systems that may keep stakeholders informed about the status of the project.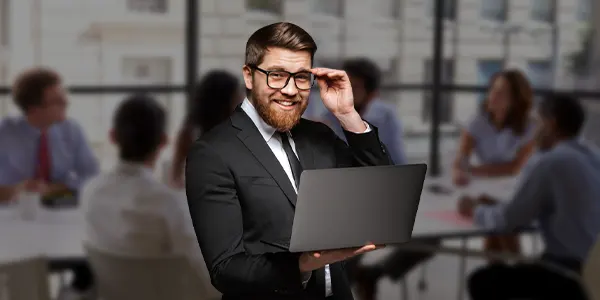 Final words
These may appear to be obvious concepts, but with increasing hectic schedules & timelines, stakeholder experience can become lost in the project process. The work you give a stakeholder is more than simply the end result; it is also the experience you deliver before, throughout, and after implementation. These critical characteristics can build or destroy a customer relationship.
Learn PMP with Cognixia and deliver successful projects
The Project Management Professional (PMP) certification is the most sought-after project management qualification. PMP certification enables project managers to operate remotely across several sectors and from anywhere around the globe.
The training course is created by active professionals and then evaluated by the project management community before being released to ensure that it always represents the current status of the profession. Organizations are now emphasizing the development of leadership, negotiations, and dispute settlement abilities, in addition to conventional IT and technical talents. We give the most up-to-date training suited to the industry's need for workers with the necessary capabilities through our globally recognized PMP certification.
This PMP online training includes a variety of concepts. It explains the distinctions between project management & operations management. Cognixia's PMP Certification Training has been intended to assist managers/professionals manage projects more efficiently and effectively by utilizing the Project Management Life Cycle.
This online PMP training covers:
What exactly is project management?
The fundamentals of project management.
Strategy implementation in the project management office.
Lifecycle of project management.
Project management best practices.
The PMP certification exam – from application to results.
This PMP training covers intermediate to advanced project management fundamentals, with a specific emphasis on project-related important tasks, activities, and issues that a project managers faces on a daily basis. This online PMP training is linked with the most recent PMBOK Guide and assists in preparing for the most recent PMP certification curriculum. This course not only covers certification content, but it also provides practical insights into real-world project management obstacles, industry-leading tools and procedures, and best practices.
Prerequisites –
Participants must have completed at least 35 hours of project management classroom/online training.
If the applicant has a four-year (Bachelor's or equivalent) degree at the time of application, he or she must have at least 36 months of project management experience.
If the applicant has a high school graduation or its equivalent at the time of application, they must have at least 60 months of experience in project management.