If there's one thing we all know about project managers, it's that nothing is certain. Managing reforms and unforeseen variables is part of the job, but probably one of the most difficult tasks you'll encounter as a Project Manager is being pushed into an ongoing project. Maybe you recently began a new job and are being brought in on a task or project in progress, or maybe another PM departed unexpectedly, and you are filling their shoes.
We've outlined five project management questions that every Project Manager should ask when starting a new project. This is simply a starting point; it is not an alternative to formal PMP training. However, when you're short on time, these key questions will help guide you to smooth sailing! These questions, of course, may be adjusted to any specific project or customer, and they can be asked in person during a meeting, online via email, or even over the phone.
Five Questions For Project Manager
What is the project's objective?

Keep all objectives of your project in mind from the beginning to ensure the proper development of the project management plan. Establish your client's primary project goals and requirements to effectively organize the project development procedure and drive your team's actions toward the primary goals.

With no idea of the project deliverables, turmoil will quickly erupt among your team, blurring the lines as to who should be in control of what.

Set quantifiable goals from the start so you can achieve all customer needs without extra changes. Create SMART (Specific, Measurable, Achievable, Relevant, Time-bound) objectives that help you to know exactly what, how, & when you can achieve them. When designing your project (especially throughout the task management phase), you must devote at least one action to each target to ensure you stay on track and generate momentum.

When is the project's deadline?

Most projects have deadlines, which is a good thing, believe it or not. Having a certain timeframe to finish a project helps your team keep focused, ideally ensuring that the client stays engaged, and helps you determine the time and money allocations. When you start a new project, inquire about the deadlines of your stakeholders. Perhaps a fixed deadline exists as a result of a product launch, events, or budgetary constraint.

Sometimes timelines are a little more elastic, such as "the project should be completed by this summer." In any case, as the project manager, you should ascertain the real deadline as soon as possible so you can prepare backward from there.

This is also a nice point in time to monitor progress against your schedule – was the team on pace to complete by the deadline before you arrived? If so, that's fantastic! If not, this is your chance to figure out what's wrong and change it so you can get back on the rails.

Has a similar project been done before?

Having previously worked on a project with similar features might provide significant insight, to begin with. You should be able to discern what worked & what didn't base on your previous experience. Similar resources or tools, budgets, timelines, activity checklists, and personnel can also be used. The latter can provide their ideas based on prior experience with comparable work to avoid repeating the same mistakes.

Alternatively, you can also turn to your client. You may not have worked with a project like the present one before, but your client may have. In this case, that client's opinion and insight can be extremely useful in determining a deadline and developing a budget. And, if you're utilizing project management software, you may clone a previous project and make tweaks to accommodate any minor variances.

What is the team's mode of communication?

If you want the project to be delivered on schedule and with fewer errors, effective communication is essential within any team. The teams involved should be able to effectively communicate throughout the project so they understand exactly what's going on at every step, what they are responsible for & how much, and who they should contact if they have a concern, and be quickly notified when a change occurs.

Remember to communicate with your client at all stages of the project to guarantee you receive feedback on time. Define your primary point of contact from the start, whether it be an email thread or a client access portal powered by your project management primary tool. The client's approval for the task you've completed thus far, timetables, and budget allocation are among the requirements for the project to proceed forward and meet its deadline.

What tools will be utilized?

Work on a project cannot be completed properly and on time if no digital tools are used. Projects can be difficult to manage. With so many operations, personnel, resources, and costs to manage at once, you'll just need the assistance of a few digital technologies. To keep connected with the client or remote employees, you'll require the occasional activity reminder from a digital calendar or voice/video calling application.

Aside from the collaborative tools, there are more options to consider if you need assistance with various responsibilities. These may be utilized in conjunction with time tracking software to determine how much time each team member spends on an activity, prepare timesheets, and utilize time reports to develop more accurate time estimations for future projects. Other sorts of tools to consider include code editors, prototyping, picture editing, marketing tool, file storage, and organization tools.
Additional factors to consider
Determine your project's priorities

When you have a bunch of projects to oversee at the same time, task management can only be done well when your duties are properly allocated. Establishing the proper completion sequence assists your team in remaining disciplined and meeting project deadlines.

You may use several simple tasks prioritizing suggestions and approaches to your word lists, like the Pareto Principle, commonly known as the 80/20 rule, which claims that just 20% of the actions in a project account for 80% of the ultimate outcomes. Your role is to discover those actions and ensure that they are completed on schedule and without compromise.

Know the risks of the project

Risks are incidents, situations, acts, or variables that can have an impact on the development, goals, results, resources, timeline, and budget of a project. At some time, every project will confront risk or a change.

Recognizing risks before they occur allows you to make a strategy for preventing them or dealing with those that cannot be controlled, such as a natural catastrophe affecting building development or the web developers being ill just a few weeks before the product's launch.

Remember that risk management is an ongoing effort that occurs throughout the project lifecycle. Make a risk log to track the progress of a risk and note changes in its status and impact. Just be sure not to overlook any of them.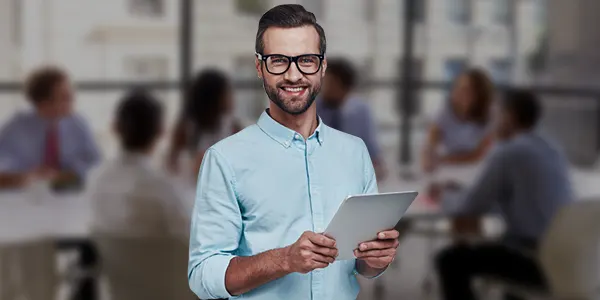 Learn PMP with Cognixia for better project management
The Project Management Professional (PMP) certification is the most sought-after project management qualification. PMP certification enables project managers to operate remotely across several sectors and from anywhere around the globe.
The training course is created by active professionals and then evaluated by the project management community before being released to ensure that it always represents the current status of the profession. Organizations are now emphasizing the development of leadership, negotiations, and dispute settlement abilities, in addition to conventional IT and technical talents. We give the most up-to-date training suited to the industry's need for workers with the necessary capabilities through our globally recognized PMP certification.
This PMP online training includes a variety of concepts. It explains the distinctions between project management & operations management. Cognixia's PMP Certification Training has been intended to assist managers/professionals manage projects more efficiently and effectively by utilizing the Project Management Life Cycle.
This online PMP training covers the following concepts –
Manage conflict
Lead a team
Support team performance
Empower team members and stakeholders
Ensure team members/stakeholders are adequately trained
Build a team
Address and remove impediments, obstacles, and blockers for the team
Negotiate project agreements
Collaborate with stakeholders
Build a shared understanding
Engage and support virtual teams
Define team ground rules
Mentor relevant stakeholders
Promote team performance through the application of emotional intelligence
Manage project changes
Integrate project planning activities
Plan and manage scope
Plan and manage the quality of products/deliverables
Plan and manage schedule
Plan and manage budget and resources
Engage stakeholders
Assess and manage risks
Manage communications
Execute project with the urgency required to deliver business value
Plan and manage procurement
Manage project artifacts
Determine appropriate project methodology/methods and practices
Establish a project governance structure
Manage project issues
Ensure knowledge transfer for project continuity
Plan and manage project/phase closure or transitions
Plan and manage project compliance
Evaluate and deliver project benefits and value
Evaluate and address external business environment changes for impact on the scope
Support organizational change