Hello everyone and welcome back to the Cognixia podcast. The country is seeing heavy rainfalls in different parts, so we hope you are safe and fine, wherever you are tuning in from. This too shall pass, as they say, so hang in there everybody.
As most of you already know, every week in the Cognixia podcast, we pick a topic around the latest emerging technologies and discuss it in some detail, helping our listeners learn something new in the process. We have been receiving some exceptional feedback from all of you and we appreciate everybody who listens to our podcast. We are super thankful to everyone for supporting us in this journey.
Today, we talk about a piece of news that a lot of you might have read recently. We already know about the situation between Russia and Ukraine war going on for quite some time now. It has been challenging times for Ukraine and corporations as well as governments from across the world have stepped in to help in whatever way they can. Ukraine too has stepped up and appreciated the help it has received. And if you have been keeping up with the news, we are sure you would have read about Microsoft and Amazon having recently received the Ukraine Peace Prize for their cloud services. Google received the same prize back in May as well. So, what is this peace prize being awarded for, and how is cloud computing helping keep the peace?
Well, to begin with, did you know that Ukraine has a 'Minister of Digital Transformation'? Yes, they do. Mykhailo Fedorov is the current Vice Prime Minister of Ukraine as well as the Minister of Digital Transformation. We often see job titles in corporate organizations for individuals facilitating digital transformation in the company but not that often that we see an official government minister for the same, do we?
While there have been no specific details about why the Ukraine Peace Prize has been awarded to these cloud services companies, the Minister of Digital Transformation has said that Microsoft stands for truth and peace and they are glad to have Microsoft's support. The Minister goes on to explain Amazon' contribution by saying that Amazon AWS literally saved their digital infrastructure – their state registries and critical databases which were migrated to the AWS cloud environment. He went on to elaborate that Ukraine is ready to cooperate on government technology solutions and reform the judicial sphere radically.
Again, if you have been keeping up with the news, you would have probably read that Amazon had previously detailed its efforts to deploy its Snowball data-shifting appliances to Ukraine during the early days of the Ukraine – Russia conflict. Amazon Snowball devices are ruggedized compute and storage hardware for data transfer. Amazon had also said then that they were aware of 61 data migration projects going on in Ukraine at that time while expecting more to come their way. There has been an official Telegram message from Ukraine's digital transformation ministry which shared how Amazon AWS has been actively supporting Ukraine since the beginning of Russia's full-scale invasion. In fact, from the very first days of the war, Amazon has banned the registration of new customers from Russia and Belarus. Ukraine's largest private bank – PrivatBank is reported to have moved to Amazon as well. This migration involved moving over 270 applications and four petabytes worth of client data residing on 3500 Ukraine-based servers to the Amazon cloud, all of which was accomplished in less than 45 days. Just imagine the mammoth task it must have been, to do this, especially in a country amid a political conflict, a war!
Now, though the Minister of Digital Transformation of Ukraine may not have shed much light on the efforts of Microsoft, we would like to share with you, and again, this was also reported by various news outlets that Microsoft did report earlier that it had helped stop seven domains that were being utilized by Russian cybercriminals in the attacks against Ukrainian targets. Microsoft has also claimed that it helped shift 16 Ukrainian ministries to the cloud as well as helped numerous Ukrainian corporations do the same. Back in May, Microsoft had also said that it had spent over $100 million in offering tech support to the Ukrainian government on various things, including cybersecurity. Microsoft has also developed a system powered by artificial intelligence to log the time and date of the Russian bombings which could be used in future war crime investigations.
Oracle has also received the same prize, and according to the official statement, Oracle supported Ukraine by helping transfer several registers and critical databases to a safe location and backing them up, because of which Ukraine managed to continue functioning even in wartime mode. Oracle provided Ukraine with services worth over $3 million for free.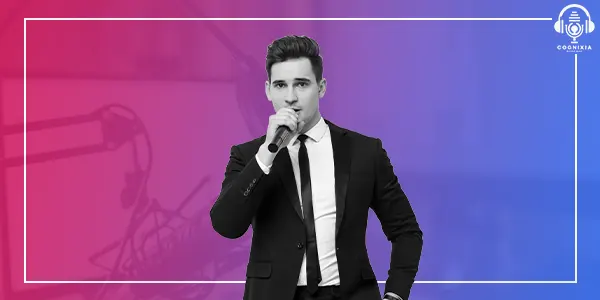 What many of you may not know is that the Ukraine Peace Prize was something that the Ukrainian president – Volodymyr Zelenskyy introduced only earlier this year. The Ukraine Peace Prize is given to companies, governments, or even politicians who support Ukraine in its war with Russia, according to the official release that was issued by the Ukraine Open for Business. Google was the first company ever to receive this Ukraine Peace Prize.
One thing all these news reports tell us quite simply is the importance of cloud computing and the need for urgent cloud migration. We live in uncertain times, and not just the Ukraine-Russia conflict, but the ongoing Coronavirus pandemic has proved it to us better than anything else could. Resilience is the need of the hour, and cloud computing is almost indispensable to enterprise resilience. Besides resilience, there are countless benefits of cloud migration – reduction in the total cost of ownership, faster time to delivery, enhanced opportunities for innovation, agility, flexibility, and ability to keep up with changing market demands & consumer needs, etc. Moving to the cloud also reduces an enterprise's security and compliance hassles as these parameters are weaved into the core fabric of cloud platforms. No doubt moving to the cloud empowers an organization to be prepared for the future, and opens up doors to embrace so many other emerging technologies and leverage the potential of many more – from data analytics to artificial intelligence. Different cloud migration approaches exist, such as Re-host, Re-platform, Re-factor, etc. and organizations can choose whatever works best for them.
But as individuals, what can you do? Well, you can sharpen your skills in working with cloud computing and help your organization realize the potential of the cloud, help with the migration, make a business case for migration, help other teams embrace the cloud, and be a part of strategizing such that the cloud isn't just an IT achievement but finds a place in the core business outcomes, and so much more.
To accomplish any of these, your skills need to be top-notch. Would there even be a better way to do this than to have an official Microsoft Azure Training or Amazon cloud certification validating your skills & expertise in the field? So, this is your opportunity to get trained and acquire the skills you need to be an outstanding cloud professional. This is where Cognixia is fully equipped to help you. We offer best-in-class live online instructor-led cloud computing training and certification courses that prepare you to build a successful career in the field of cloud computing. If that is something that you would be interested in, do send us an email or call us or connect with us over chat on our website – www.cognixia.com
With that, we come to the end of this week's episode of the Cognixia podcast. We hope you liked listening to us today. Until we meet again next week then. Stay safe and happy learning!