Helpdesk and IT service management are under greater strain than ever, with more individuals working remotely. Fortunately, artificial intelligence is there to help.
The impact of artificial intelligence on service management is progressively intensifying. Chatbots, intelligent routing, virtual assistants, user sentiment analysis, contextual knowledge, predictive analytics, and many other cognitive technologies have been applied to service desks. These include deep learning, machine learning, natural language processing, and other advanced analytics. When used correctly, AI may save expenses, boost agent productivity, anticipate IT issues, discover issues, improve change management, and enhance important metrics like resolution times & SLA compliance level.
IT service desk administrators need to be able to distinguish between the signal and the noise in the AI hype & better grasp how AI might benefit their service desks.
ITIL 4 & Artificial Intelligence Helping Service Desk
IT service management (ITSM) is becoming increasingly important as the significance of digital infrastructure in business develops. In many situations, this tendency has resulted in greater demand for IT support desks than they can adequately handle. AI (artificial intelligence) can benefit.
Many companies have already acknowledged AI's value in this field. As of 2019, 62% of businesses polled were considering using AI in ITSM, with 46% actively studying these solutions. Nonetheless, merely knowing that other firms are exploring this technology is inadequate evidence of its efficacy.
AI is revolutionizing the position of the service desk agent. Virtual agent chatbots can communicate directly with employees to perform low-level activities such as password resets, concerns with clear algorithmic solutions, as well as digital service requests. They can do it faster, more consistently, and much more sustainably.
Within the service desk, virtual agent assistants mine all types of data in the expanded CMDB in real-time (infrastructure analytics, status information, complaints, trends, etc.). These virtual agents uncover greater insight an agent needs without requiring the agent to spend time actively searching for that data. A virtual agent assistant enhances a human agent's capabilities by placing the correct data in front of them at the right moment, thereby shortening the time to diagnose and resolve a problem.
The "profile" of the job that support desk representatives undertake has changed because of AI. No more boring, monotonous activities. No more changing passwords. Fewer calls to answer. More time to manage each IT customer professionally and calmly—to ensure that every problem is resolved correctly and promptly. There's greater client satisfaction with IT. Agents feel more content. They have the opportunity to significantly impact the organization.
Let's see how AI is further helping the IT service desk –
Routing and Classifying Service Tickets
AI can enhance help desk administration by sorting, prioritizing, and routing tickets. When requests arrive, AI compares them to comparable historical instances, estimates their severity and anticipated outcome, and then sends them to the right staff at the correct time. This eliminates confusion and finds the best assistance for each ticket, allowing issues to be resolved more quickly.
Consider an airport as a use case. An airport used an AI ITSM technology to better assist its 50 million yearly passengers, and the results were spectacular. The system classified and routed tickets more efficiently by learning from previous tickets and agent behavior, reducing the average repair time from 2.4 hrs. to 1.39 hrs.
This AI might potentially deliver immediate answers for 30% of repeated activities, decreasing IT worker effort and increasing productivity. All of these enhancements resulted in a 96.5 percent customer satisfaction rating.
Providing 24/7 Support
Chatbots are the most convenient approach to incorporating AI into ITSM. These tools are widely available and highly effective in their duties, with over 3 billion virtual assistants in use globally. The ability to provide round-the-clock service is perhaps the most significant advantage of chatbots for help desks. Users may face an issue at any moment, but most IT departments do not have enough employees to operate the help desk 24*7. Chatbots may step in for human agents when they are unavailable, assisting anytime a user requires it.
Chatbots are already intelligent enough to handle a wide range of fundamental concerns. As a result, they can handle a large number of IT support issues on their own. If a situation necessitates the intricacy of a human workforce, the chatbot can handle it and route it appropriately.
Informing Employee Decision Making
When such AI solutions route service tickets to employees, they can still add value. AI can give the context needed to assist IT professionals make the appropriate decisions faster by evaluating comparable instances.
Take a telecom company as a use case. The company's technology is used to present a more accurate picture of each user's position, such as how long they've been a client, what services they utilize, their consumer experience and overall journey, and the complexity of the issue. All of this information helps in providing the appropriate assistance more quickly.
IT employees can address problems more quickly and efficiently when they have more context to comprehend a ticket and its possible solutions when they get it.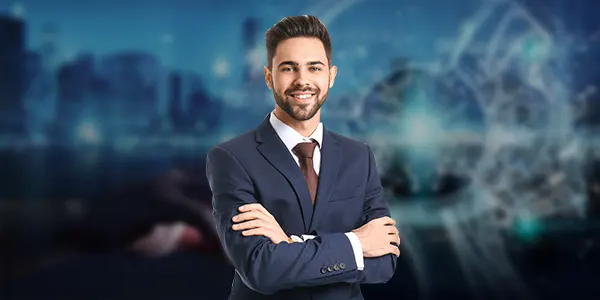 Taking Care of Minor Infrastructure Issues
AI in ITSM can also enhance operations behind the scenes. If the underlying architecture of a help desk's platform or the system for which they assist is broken, it will require more than a customer service call to repair it. Many of these issues may be detected and resolved by AI while IT staff members focus on other activities.
Because AI can process more data than humans, it can spot infrastructure or network faults more quickly. If the problems aren't too complicated, it can address and solve them automatically before they cause additional interruption to ITSM services. If they are too difficult, AI can notify the right personnel so that they can resolve the problem.
IT staff may spend more time resolving consumers' urgent requirements by automating infrastructure maintenance and enhancements. These fast fixes will almost certainly cut down on incoming tickets by preventing issues before they produce obvious discrepancies.
Final Words
Service desk analysts can devote more time to issues and difficulties that demand human problem solving and creativity if they spend less time on monotonous and repetitive duties. AITSM (Artificial Intelligence Service Management) provides a chance for your analysts to perform their best job—free of the humdrum, to accomplish the work they entered your organization to do.
Now is the right time to integrate service desk automation into your ITSM solutions. NLP, machine learning, and virtual assistants all save time and avoid errors, which is critical for ITSM and customer happiness. AI for ITSM Automation boosts IT service desks' ability to provide self-service responses, combine people, processes, and technology to grow IT services, and provide outstanding service experiences.
Implementing an AI Service Management system in your firm will increase workplace efficiency and productivity, improving both internal employee experience as well as external customer experience. An AI Service Desk technology not only automates service desk jobs, actions, and workflows but also provides instant ROI to users.
Get ITIL Certification for Enhanced Service Management
If you want to improve your skills and future career prospects with ITIL 4 certification, Cognixia is here to help!
Cognixia is the world's leading digital talent transformation company, committed to helping you shape your future & career by providing insightful digital technology training and certifications. We are here to give you the best online learning experience possible by expanding your knowledge through immersive training sessions and increasing your skill set. Individuals and organizations can both benefit from Cognixia's highly engaging instructor-led courses.
We are an AXELOS Authorized Training Organization (ATO) that offers the learner a complete portfolio of ITIL online training & certification programs. Our ITIL 4 Foundation certification course is considered one of our portfolio's most sought-after online training programs.
The ITIL training via Cognixia is provided by the industry's most experienced, expert ITIL trainers and is delivered in line with the official AXELOS guidelines & curriculum.
With Cognixia's ITIL 4 Foundation certification program, you get the hands-on practice that helps you clear the main ITIL certification exam effortlessly. Not just that, with our ITIL training course, you get to have the perk of lifetime access to the training's learning material & video lessons via our LMS.
Learn and improve from the comfort of your home with our intuitive & comprehensive ITIL 4 Online Training.
This ITIL training course will cover the following concepts:
The concept of a service
Services, costs, risks. and service management
Service relationship management
The 4 dimensions of service management
Guiding principles of service management
Service value system
Service value chain
General management practices
Service management practices
Technical management practices