Hello everyone and welcome back to the Cognixia podcast. We hope you had a great week and all of you are safe & fine. Every week we get together to discuss something new and learn something fresh. We've been getting all your feedback and suggestions, and we are overwhelmed with such an amazing response.
This week we will talk about building a risk management culture in your organization with ITIL 4. Risk management is quite the topic of the moment these days, and just a little Google search will tell you how very important it is. The nature of risk for businesses keeps evolving so keeping up with the latest threats and opportunities, could be from the perspective of security, climate, health, finance, technology, personnel, culture, etc. is very important. This is what is described as the VUCA environment, where VUCA stands for Volatile, Uncertain, Complex, and Ambiguous. Managing risks in the VUCA environment is becoming quite a high-stakes game now, with environmental factors, social factors, and governance factors, among others making it quite a critical task that is becoming a commonplace discussion in the boardroom.
With risks becoming so common and high stakes, don't you think it is extremely important for everybody in the organization to understand these risks and how to manage & mitigate them? We do think so. We believe that while there are specialized skills and job roles that are dedicated to risk management and mitigation, effective risk management can be achieved better if everybody is involved in it and aware of it. This would require the enterprise to be better prepared and bring wider capabilities on board to combat the risks it encounters, which would be hugely beneficial for them too.
How can you go about building a risk management culture?
The change would, of course, have to begin at the leadership level, with the first step is creating the right environment for building a culture of proactive risk management. Risk management shouldn't be an afterthought in the organization but something one undertakes proactively. To make this happen, a mandate from the highest level is critical. It also brings to the fore the fact that competence is extremely important. The organization needs to invest in building the expertise of the risk specialists, either by employing the professionals or upskilling the existing team members in the field. At the same time, the organization also needs to increase the awareness and knowledge of everyone, across the board, so that risk management does not get pushed away by saying it is somebody else's job, instead it gets the importance it deserves. This could be challenging indeed, we are not saying it will be easy.
This is where Management of Risk best practices come in handy. In most organizations, the risk is considered to be, let's say, a culturally negative thing, and this perspective has to change. Risk management needs to be seen as an essential part of the business, something important for the growth of the organization, especially in a VUCA environment. The Management of Risk framework offers a current as well as a practical solution or rather, aid to effective risk management in a VUCA environment. Management of Risk allows organizations to embrace the latest thinking, plug some gaps, and reinforce the importance of co-creating value as well as the value of effective risk management with this practical & integrated framework for successful risk management.
Ideally, management of risk seems to be something that relates to portfolios and programs and projects and all those things. But on taking a deeper look, you will realize that the management of risk framework and best practices are valid and relevant in the whole enterprise context too as they take into consideration and remain applicable to strategic & operational activities as well. By nature, programs and projects always had some level of risk involved and associated with them, it is not a very new concept for enterprises, especially project teams and IT teams. However, in today's times, the concept has acquired a heightened potency, making it essential for enterprises to get deeply involved in risk management and up their game.
But why is it important to bring in all these frameworks and practices to manage risk? Well, we would say it would be to effectively create and protect value in the organization. We would say risk management shouldn't be seen just as a cost, think of what it can do for the organization, and how it can benefit the enterprise. If we had to put it in a very simple way, we would say effective risk management helps create and protect business value by managing threats and opportunities better. For individuals and teams in the organization, learning effective risk management allows them to become accomplished managers, leaders, supervisors, and incredibly important assets for their organizations. And, this is where ITIL 4 steps in.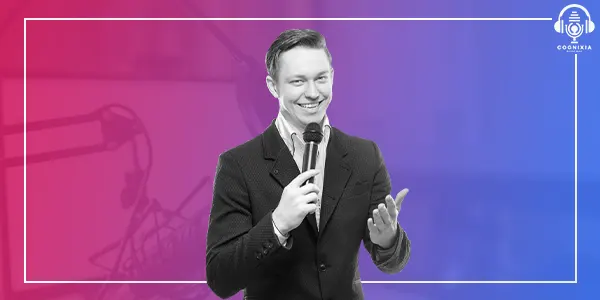 ITIL or the Information Technology Infrastructure Library is an IT service management framework of best practices that aims to help businesses manage risk, strengthen customer relations, and build an IT environment that is conducive to growth, scale, and change. Over time, it has undergone several revisions, with the latest version being ITIL 4. ITIL 4 focuses on automating processes, improving service management, and integrating IT into business such that IT functions no longer remain mere support functions for the business but emerge as critical value-generating functions instead.
To learn more about ITIL and to build a career in this field, we strongly recommend setting out on the ITIL 4 career path. This career path contains a host of internationally recognized certifications from Axelos, and you can train from Axelos authorized training organizations like Cognixia to prepare for the ITIL certification exams. The first step in the ITIL 4 career path is the ITIL 4 Foundation certification.
The ITIL 4 Foundation training and certification introduces learners to an end-to-end operating model for the creation, delivery, and continual improvement of technology-enabled products and services. We would like to highlight that ITIL 4 Foundation is not just for IT professionals, it is for everyone. ITIL 4 Foundation certification would be a good fit for anybody who needs to understand the key concepts of IT and digital service delivery, even if they don't perform an IT role in the organization. It would be suitable for everyone interested in helping their organization embrace the new service management culture.
The four most important things that are covered in the ITIL 4 Foundation training are:
How modern IT and digital service organizations operate
How value streams increase speed and efficiency
How cultural or behavioral principles guide work that benefits the wider organization
How to use commonly-deployed service management terms & concepts
Cognixia, as we mentioned before, is an Axelos authorized training organization offering the complete portfolio of ITIL 4 training and certification courses for individuals and the corporate workforce. Reach out to us today to know more about how an ITIL 4 certification can benefit you.
With that, we come to an end to this week's episode of the Cognixia podcast. Until next week then. Happy learning!