Cloud computing boomed in 2020 and 2021 as work became remote and businesses reacted to the worldwide pandemic by concentrating on offering digital services. We are surely witnessing a continuation of high adoption and expansion in 2022.
It's expected that the emphasis will change from the integration of cloud tools & platforms to better a single function (for instance, switching to Zoom meetings) and toward a more comprehensive cloud migration strategy.
Enhancing the capabilities of remote and hybridized manpower will continue to be an important trend, but we will also see further innovations in cloud and data center architecture.
With the need for cloud-skilled people on the rise, more firms are reconsidering cloud computing training programs. Cloud upskilling has evolved from good to have to essential to have in 2022 as businesses migrate workloads to the cloud, struggle with the resignation, and strive to drive business growth.
So, how does that appear? How are businesses use training programs to retain and develop their employees? How can businesses keep at the forefront of the technology of cloud computing to fulfill the demands of their customers?
Here are some cloud training trends that businesses are prioritizing in 2022 –
Retaining talent is preferred over finding fresh talent
The need for people with cloud capabilities is continuing to rise as more businesses transfer their operations to the cloud. Finding talent with the necessary abilities, nevertheless, is still challenging. According to a report, 54% of IT decision-makers said they haven't been able to fulfill at least one post, while 38% claim they have three or more open roles.  The big rearrangement is making more employees doubt their quality of living at work and choose to quit their positions in pursuit of a more meaningful and balanced job, adding to the already limited pool of cloud computing talent. As a result, businesses are reconsidering their retention and hiring strategies: 56% of firms claim that retraining current employees will close their skills gap.
Organizations are resorting to both formal as well as informal employee training programs to fulfill the growing demand for a qualified workforce. Offering chances for skill development is turning into a crucial strategy for keeping top talent and becoming a desired employer for new talent, from adopting monthly training sessions to investing in a progressive training approach depending on individual learning requirements.
Companies who deliberately offer chances for training and professional development may see a good return on their investment.
Cloud computing training is growing beyond the IT domain
Organizations that migrate to the cloud and develop cloud proficiency among workers in jobs other than IT—such as marketing, HR, sales, finance, and others—can accelerate cloud innovation by simplifying operations, boosting agility, and lowering total costs.
As interest in and use of the cloud rises, businesses may increasingly resort to an organization-wide training and skill development approach to ensure that all staff members, regardless of their department, know the part the cloud serves in the overall company plan. In fact, according to recent worldwide digital skills research, 83% of tech professionals and 76% of non-tech professionals who engaged in skills training believed that their cloud computing training increased their employability by helping them to keep up with the latest technology.
Prioritizing making time and space for upskilling
To enable growth in the organization, learning & development must be vital aspects of the business plan. To do this, company leaders must invest in and create an environment that promotes upskilling and improvisation that employees demand. According to a report, 85% of learners want further training but face impediments. The most common impediment, according to 43%, is time constraints.
There are various approaches that leaders may take to reduce this obstacle for their staff. Leaders set the tone for their organizations by promoting continual learning as a commercial requirement. Large enterprises, in particular, conducting cloud transformation initiatives, must be proactive in building an environment that encourages upskilling.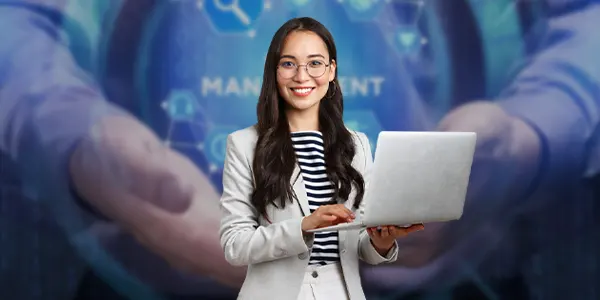 Read Blog on: How to support and maintain business continuity in the cloud
Personalized training is becoming the norm
The times of out-of-the-box, once-in-a-year cooperative learning are over. Instead, many organizations are shifting to individualized digital training experiences to stay up with innovation & stay competitive. Indeed, 87% of organizations that have engaged in digital skill enhancement report that they have profited from accelerating their digital goals. Personalized training eliminates the one-size-fits-all concept, ensuring that individuals learn based on their unique requirements.
Personalized training has become the new norm for keeping employees engaged and their skills sharp through a combination of education, tech, and improved digital experiences. As a consequence, employee confidence grows, as do chances for cross-team cooperation and innovation.
Creating facilitators of innovation with training
Digital transformations can be witnessed all across the world, and they are altering the speed of innovation. Meeting consumer requirements necessitates a fast, adaptive, and resilient mindset to pivot rapidly.
Companies who are diligent about offering training to their workers, as well as the liberty to fail, find that it contributes to faster innovation.
Final Words
Digitization does have the potential to propel economies, create more wealth, and reduce unemployment. However, the potential presented by digital transformation starts with capable professionals.
Organizations should think about how they must promote learning. It can be by allowing their staff the right space and time to spend in training. Or providing them with the organization's skill enhancement advocate, encouraging both IT as well as non-IT personnel to upskill. Training today's employees demands a commitment to meeting people where they are and creating a culture or work environment that values learning at all levels of technical skill.
AWS Cloud Computing Training
As more organizations transition to the cloud, there is a greater need for AWS solution architects. Architecting on AWS is a fantastic method to leverage market needs and use your IT abilities for high-paying employment. If you are an IT professional wanting to enhance your career, here is your opportunity to shift gears and take it to the next level.
AWS offers all of the benefits of the cloud, including flexibility, shorter time-to-market, and elasticity, among other things. In terms of data availability and high transfer stability, AWS exceeds other cloud service providers on the market.
Enroll in Cognixia's AWS cloud computing training course and upgrade your skillset. You can influence your career and future with our hands-on, live, highly interactive, and instructor-led online course. You may get an advantage in this competitive market by providing an extremely user-friendly online learning experience. We will assist you in improving your knowledge and adding value to your talents by offering engaging training sessions.
Cognixia's AWS cloud computing certification course discusses the basics of AWS & cloud computing, then moves on to more advanced concepts, like service models (IaaS, PaaS, SaaS), Amazon Private Virtual Cloud (AWS VPC), and more.
This online AWS cloud computing course will cover the following concepts:
Introduction to AWS & Cloud Computing
EC2 Compute Service
AWS Cost Controlling Strategies
Amazon Virtual Private Cloud, i.e., VPC
S3 – Simple Storage Service
Glacier
Elastic File System
Identity Access Management (IAM)
ELB (Elastic Load Balancer)
Auto Scaling
Route53
Cloud Formation & Cloud Former
Simple Notification Service (SNS)
CloudWatch
Relational Database Service (RDS)
CloudFront
Elastic Beanstalk
CloudTrail
AWS Application Services for Certifications
Prerequisites
All you need to know to enroll in this course is basic computer skills. Some experience with Linux would be advantageous, but it is not required.
The course is perfect for network engineers, system administrators, and aspirants who have a solid understanding of coding principles or procedures and wish to further their expertise.
Fresh graduates with a rudimentary understanding of coding can also enroll in this course and advance their careers.