Hello everyone and welcome back to the Cognixia podcast. Every week, we get together to talk about the latest happenings, bust some myths, discuss new concepts, and a lot more from the world of digital emerging technologies. From cloud computing to DevOps, containers to ChatGPT, and Project management to IT service management, we cover a little bit of everything week after week, to inspire our listeners to learn something new, sharpen their skills, and move ahead in their careers.
This week we are back to myth-busting, and how we enjoy that!
In today's episode, we bust myths around the multi-cloud. Thanks to Marvel, the concept of the multiverse has become immensely popular, hasn't it? But that is not what we are going to talk about today. Today, we talk about multi-cloud, cloud, not verse. So, without further ado, let us start!
First, let us delve into the question – what is multi-cloud?
According to IBM, multicloud is the use of cloud services from two or more vendors, giving organizations more flexibility for optimizing performance, controlling costs, and leveraging the best cloud technologies available. It can be something as simple as using SaaS from different cloud vendors. However, in an enterprise setting, the multi-cloud would usually refer to running the enterprise applications on PaaS or IaaS from multi-cloud service providers, like Amazon Web Services, Google Cloud Platform, IBM Cloud, Microsoft Azure, etc.
While we are at it, let us also understand what is a multi-cloud solution. A multi-cloud solution is a portable cloud computing solution across multiple cloud providers' cloud infrastructures. These solutions would usually be built on open-source, cloud-native platforms like Kubernetes and would be supported by all the public cloud providers. These solutions would also include workload management capabilities across multiple cloud platforms with a central console.
So, now that we have a fair understanding of what multi-cloud is and what multi-cloud solutions are, let us move on to understanding some popular myths around multi-cloud.
Myth # 1: Multicloud involves no vendor lock-in
To understand this myth, let us first try to answer what is a vendor lock-in in cloud computing. A vendor lock-in in cloud computing is a situation where the cost of switching to a different cloud platform vendor is significantly high leading to the customer in effect being locked in and stuck with the vendor. This leads to the popular myth that when you use multiple cloud platforms, the problem of lock-in no longer exists.
However, this is not true. Whenever the native APIs of a cloud provider are used by anybody, there is still effectively always a lock-in involved. Important services being consumed through one cloud provider, such as security, governance, storage, etc. would not be portable to other cloud providers unless the code is changed to make it compatible with another native cloud service, in line with the terms and conditions of the new service.
So, no matter how many cloud providers one subscribes to and uses, there is always a lock-in with everyone.
Myth # 2: Multicloud is always a cost-effective solution
One of the biggest advantages offered by cloud computing is that it is a cost-effective solution. But saying that multi-cloud is always a more cost-effective solution compared to a single-cloud solution would not be fully accurate. Multicloud strategies call for complex security and cloud operations while necessitating various skills to ensure smooth operations. So, there is a risk – both monetary and otherwise as there is a great architectural complexity involved when using multi-cloud.
However, businesses still tend to prefer multi-cloud because there is much greater agility, and it allows them to use best-in-class cloud services and derive innovation value. Multicloud, without a doubt, is more expensive to build, deploy, and operate than a single cloud when it comes to the direct costs involved but often having multiple platforms onboard provides best-fits for a whole range of problems that the enterprise is seeking to solve, so it works out as a better option. If a multi-cloud strategy is not helping you achieve that, we would say it is not the way to go for you.
Myth # 3: Multicloud deployments require traditional systems to be eliminated
To begin with, there is no such rule that says that if you are switching to a multi-cloud strategy, you can no longer work with traditional systems. The actual, honest answer to the question would be, 'It depends.' What does it depend on? A range of factors. As far as possible, the aim for every enterprise should be to include as many systems as possible in the multi-cloud – by its legacy systems, edge systems, SaaS systems, or even very small-scale niche cloud. However, the path you take would vary case-to-case. Go with the option that works best for you, there are no rules here for this. The more systems you include in the multi-cloud, the more you can derive from your system using the same management and security frameworks. This way, you also will not have to focus excessively on the range of tools you have to use for dealing with technologies in silos.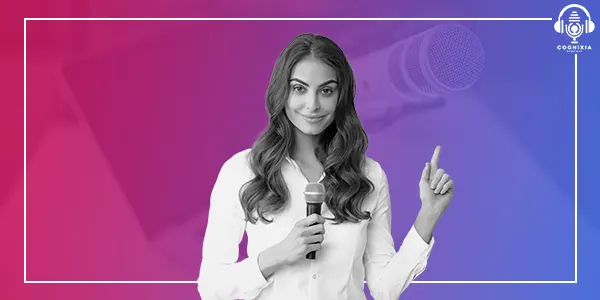 On the off-side, it is also a fact that doing this makes multi-cloud systems a lot more complex and expensive. But if an enterprise is trying to solve problems holistically while being scalable, flexible, and agile, then it makes sense to extend this benefit to as many systems as possible.
However, in sum-total whether to go multi-cloud or not and how to use the multi-cloud, and how many systems to include the multi-cloud would depend on every enterprise's case, there is no one-size-fits-all universal solution.
That are the top three myths about multi-cloud that we wanted to bust today. We hope you found this information useful.
With that, we come to the end of this week's episode of the Cognixia podcast. We hope you enjoyed listening to us today as much as we enjoyed creating & recording this episode. If you are looking to sharpen your skills in any emerging digital technologies, we recommend you check out our range of live online instructor-led courses on our website www.cognixia.com. You can contact us via the chat function on our website, and learn more about our promotions and offers, as well as get more information about our courses. Adding new skills and certifications to your repertoire may just be the thing you need to take the next leap in your career. So, get in touch with us today!
Signing off for now, until next week then!
Happy learning!