I am sure some of you check your emails on a regular basis. You must have noticed that your inbox is able to automatically segregate your primary, promotional, and social emails. It is also able to filter out spam emails and label important emails or conversations. This is the result of encoding a complex algorithm that is used for prediction. The formula in this algorithm looks for defined keywords in the subject line, hyperlinks and other call-to-action buttons in the body of the email, and/or looks for patterns in the email list. This is a part of Machine Learning technology. This has helped the business of email providers and has the potential to contribute to businesses in other sectors.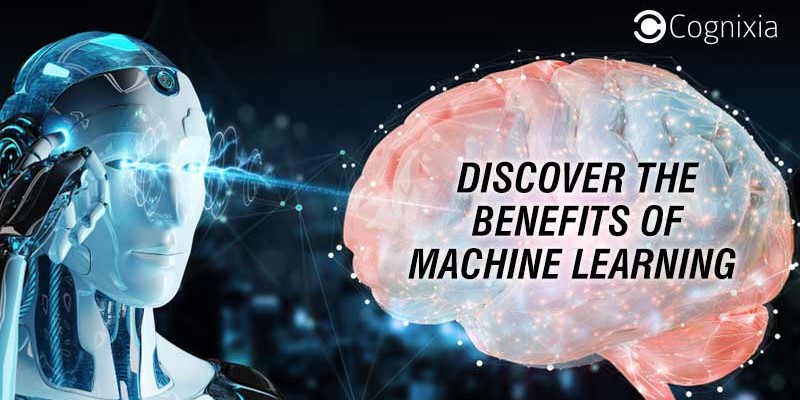 Defining Machine Learning
Machine Learning is the ability of a machine to learn on its own from the past experience. It is a technology that reads and understands raw data and statistics and extracts meaningful insights from this data.  This helps solve complex business problems that are data-rich.
Machine Learning can be the solution to various business challenges. It is a combination of artificial intelligence and business analytics. This technology can help businesses transform their operations and enhance scalability. From predicting the outbreak of stocks and diseases to predicting traffic patterns and human purchase, Machine Learning models are being used in every domain.
Benefits of Machine Learning
Advancement in marketing & sales: In this digital age, marketers can't succeed without mastering data, analytics, and automation. If you are a marketer, this technology is going to do wonders for you and your department. It can automate and improve common tasks like customer segmentation, generation of branded collaterals, extraction and classification of relevant content, customer communication, and overall productivity and output of the organization. It is designed to extract relevant and useful information by mining a large number of data-sets in real-time. This analyzed data can be used to make appropriate changes to the marketing and sales strategies.
Predicting customer behaviour: You may not realize it, but customer experience is the most important part in every business. With the increase in competition and more options available to customers to choose from, customer experience will be an important area that will help you stand out from your competitors. In order to increase the customer-base or offer enhanced services, machine learning converts predictive insights into prescriptive insights. This is done by analyzing customer purchasing patterns and browsing through purchased histories. Retail businesses can leverage this by offering customized products or services to individual customers and improve demand forecasts.
Predicting fraudsters in the finance sector: Fraud detection is a hindrance in the financial sector. Machine Learning technology can not only help in detecting the fraud but also in predicting fraud. This technology provides significant help in saving large volume of transactions from being hacked or leaked. It is done by applying cognitive technologies to raw data-sets. Machine Learning can also help in risk management, investment predictions, improve customer service and deploy digital assistants, loan management and security measures among other things.
Healthcare sector assistance: Machine Learning can do wonders in the healthcare sector. It is supposedly the "goldmine" of data. If applied and implemented properly, it can lead to accurate diagnosis of diseases, smart health records, personalized treatment, and better prediction to prescribe the treatment.
Product Recommendations: Amazon, Netflix, YouTube, etc. give you "recommendation for you" section. This encourages you to purchase the recommended products. This is not any kind of guesswork or promotional activity to sell a product. These recommendations are based on customer's previous purchases and browsing history. Machine Learning algorithms encoded to identify the hidden pattern and group of similar things to put forth a list of products or services that the customer may be interested in.
"According to Markets and Markets, Machine Learning market size is worth 8.81 Billion USD at a compound annual growth rate of 44.1% by 2022."
With the increase in technological advancement and data outbreak, there is an increase in demand for intelligent business processes and rise in adoption of modern applications to provide opportunities for the growth of the machine learning market. This is the right time to get your workforce well trained and master this technology.