Hello everyone, and welcome back to the Cognixia podcast. We are back with another interesting episode today. Every week, we get together to discuss a new topic from the world of emerging digital technologies – from new developments to hands-on guides, from things you should know to what you can do to embrace new tools and best practices, and so much more.
It is a fact that organizations of all sizes and sectors are increasingly adopting advanced digital technologies, transforming the way work gets done everywhere. To make this transition and transformation smoother, organizations as well as their leaders need to ensure that the teams have the required resources to move forward in the journey of digitization.
In today's episode, we talk about a technology that we all are using to some extent in some form at work, at home, or even both. This has necessitated having an increasingly entrepreneurial workforce that is dynamic, more creative, more innovative, and more collaborative. According to a report by Automation Anywhere, about 95% of the people surveyed consider intelligent automation as a key component of their transformation strategy. Organizations are also contributing to this by incorporating automation into their digital transformation initiatives with a focus on centralizing automation planning.
A recent forecast by Gartner says that by 2024 businesses would be lowering their operating costs by about 30% by bringing together modern technologies and process automation. How successful businesses would be in doing this is also subject to speculation now, but the outcomes would be significantly dependent on the business's ability to accelerate and master the change in different aspects and parts of the business. However, one thing can be said with certainty  – businesses that recognize the need for changing processes as soon as possible and consider it important to embrace intelligent automation, not just in talks but also in action, in processes, and wherever possible, would stand n good stead for achieving successful outcomes in the future. An expert has opined in this regard that the future will belong to organizations that are strategically focused on embracing and implementing intelligent operations while encouraging and supporting their workforce to reskill as well as be innovative in adopting new ways to work in synergy with automation.
We don't think anybody needs to be told any more about why they need to embrace intelligent automation, but if someone still asked us, we would say there are four major benefits a business can derive from embracing intelligent automation:
One, staying relevant for the stakeholders, especially the customers and the market
Two, being able to do things more efficiently
Three, supports and encourages continuous learning among all team members
And four, Provides an enhanced and frictionless experience for all the stakeholders
Technology is evolving very, very rapidly and organizations everywhere will need to pull up their socks and keep up with this rapid pace of transformation to prevent becoming obsolete. Remaining agile is almost mandatory. A good starting point in this direction would be to start small and take up small, measurable intelligent automation opportunities, something that can be implemented without overwhelming anybody.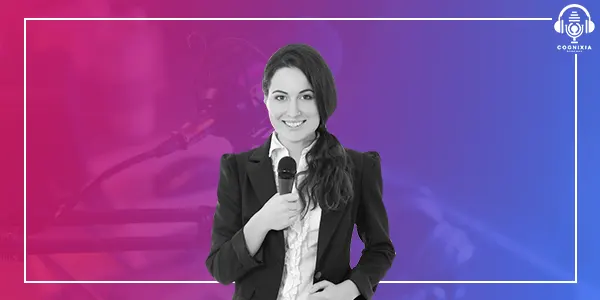 At its core, automation is not all that challenging as it is often made out to be. It is getting easier and easier to embrace, to be honest. Additionally, wouldn't it be so much better if the team members or employees themselves came up with innovative ways to be more agile while incorporating intelligent automation in their workflows and operations? So, maybe organizations can work towards ensuring that their workforce has the right skills and capabilities to be able to come up with innovative solutions and opportunities that facilitate collaboration and enhanced productivity as well as efficiency & effectiveness while embracing intelligent automation. When the employees themselves are empowered to drive, adapt, and embrace change, successful outcomes are almost guaranteed. It also resonates better with the stakeholders and aligns much better with the business's values.
We are at a stage where today's innovative development becomes obsolete tomorrow, and this change is only getting faster with time. Organizations need to direct their investments and budgets toward building the capabilities of their workforce, empowering them to drive change as well as adopt intelligent automation. Like it or not, intelligent automation is here to say, there is no changing that. It will only get more and more advanced with each passing year, becoming increasingly capable of replacing human efforts in a lot of tasks. This is not to say that artificial intelligence will take away everybody's jobs. Not everybody's, for sure. Instead, job roles will evolve as intelligent automation evolves, and to be successful an individual as well as an organization will have to work on building a synergy where both the human workforce as well as automation can function symbiotically.
The future of intelligent automation will continue to expand. It will disrupt how we carry out our processes and how any work gets done today. The aim would be to free up human bandwidth using the speed and precision that comes with intelligent automation. To make this happen, the most important resource required by organizations would be a trained, skilled, human workforce. Not everybody needs to become highly skilled, certified in data analytics, or a data scientist to enable the usage of intelligent automation in an organization. Instead, every business would need a workforce that is passionate about applying technology to solve real problems, people who are adaptive, creative, and innovative, people who don't shy away from trying something new, who are open to taking feedback, who are open to learn, unlearn, and relearn. Above all, the new-age workforce must be resilient and agile.
If that sounds like you, then may we recommend visiting our website – www.cognixia.com and checking out our live online instructor-led courses that will help you imbibe the right skills and knowledge to build a future-proofed, resilient career? You can reach out to us directly via the chat function on the website to answer all your questions and sign up for whichever course you find your interest and aptitude to lie in. We can assure you, besides having a great learning experience, the newly learned skills will be a great addition to your repertoire and will help you a lot in your career in the future.
With that, we come to the end of this week's episode of the Cognixia podcast. We will be back next week with another interesting and inspiring episode of the podcast. Do check out our previous episodes if you haven't already. You can leave us a review and share our episodes with your friends and colleagues, it would help us a lot.
Until next week, then.
Happy learning.