Businesses are recognizing the enormous potential of cloud computing to revolutionize their operations in today's fast-paced digital era. Cloud service usage is increasing, and businesses are looking for creative solutions to help them negotiate the intricacies of cloud management and maximize their cloud investments. In this setting, Entra stands out as a light of efficiency and productivity, providing cloud customers with a comprehensive platform for streamlining operations and propelling their performance to new heights.
Cloud computing is becoming increasingly important in India's digital transformation journey. It has the power to reshape the Indian economy technologically and make it more robust and inclusive. This exponential development demonstrates Indian organizations' increasing reliance on cloud services and emphasizes the need for modern cloud management tools like Microsoft Entra.
This blog will help you learn more about Microsoft Entra, talking about its features, benefits, and how it enables cloud customers to optimize their operations. Prepare to be enlightened as we dig into the domain of Entra and see firsthand how it revolutionizes cloud management for organizations across industries. Let's get started.
Understanding Microsoft Entra
Microsoft Entra is a complete cloud management platform that helps cloud users maximize their cloud resources, optimize performance, and achieve their business objectives. Microsoft Entra simplifies the intricacies of cloud administration with its simple user interface and extensive feature set, allowing organizations to use their cloud infrastructures copiously.
Features and Benefits of Microsoft Entra
Resource Allocation:

Proper resource allocation is critical for ensuring cost-effectiveness and maximizing operational efficiency in the cloud. Businesses can acquire deep insights into their resource utilization patterns with Microsoft Entra. This allows them to detect underutilized resources and make smart scaling or rightsizing decisions, resulting in significant cost savings and increased performance.

Performance Monitoring:

Monitoring the performance of cloud infrastructure, applications, as well as services is critical for providing optimal user experiences. Microsoft Entra offers real-time monitoring and analytics, enabling customers to measure performance metrics, detect bottlenecks, and take care of issues before they affect end users. This results in increased dependability, responsiveness, and customer satisfaction.

Cost management:

It is a significant problem for organizations, particularly in a dynamic market like India. Entra provides granular visibility into cloud spending, enabling users to identify and optimize cost sources. By employing cost analytics and recommendations, businesses can execute efficient cost management strategies, leading to increased profitability.

Security and Compliance:

In today's data-driven world, data security, and regulatory compliance are critical. Microsoft Entra places a premium on security, with features including identity and access control, encryption, and threat detection. It also assists organizations in adhering to industry-specific compliance standards, assuring data privacy and protection, which is especially important considering India's data protection requirements.

Scalability and adaptability:

Indian companies operate in a volatile market with shifting demands. Microsoft Entra allows seamless scalability, allowing organizations to scale up or down their cloud resources based on demand. This adaptability guarantees that firms can quickly adjust to changing market conditions, meet rising workloads, and exploit new opportunities without disruption.
Microsoft Entra Use Cases
E-commerce:

The e-commerce sector in India is rapidly expanding, with Statista forecasting a market value of $200 billion by 2026. E-commerce organizations can use Microsoft Entra to efficiently handle peak traffic periods, dynamically scaling resources to match demand and provide customers with continuous shopping experiences.

Startups & small and medium-sized enterprises (SMBs):

India has a flourishing startup environment and numerous SMBs supporting innovation. Microsoft Entra provides these companies with a low-cost solution to oversee their cloud resources, allowing them to concentrate on their core capabilities while ensuring optimal performance and scalability.

Healthcare & Telemedicine:

India's healthcare sector is transforming digitally, with telemedicine services taking center stage. Entra enables healthcare organizations to manage their cloud infrastructure securely, protecting data protection and compliance while providing patients across the country with seamless and dependable telemedicine experiences.
How Microsoft Entra Enhances Cloud User Experience
By offering actionable insights and intelligent suggestions based on data analysis, Microsoft Entra changes the cloud user experience. It gives users important insights into their cloud operations thanks to its advanced analytics capabilities supported by AI and machine learning. Organizations may use this to make data-driven choices, optimize resource allocation, and maximize the value of their cloud systems.
Provides deep insights into resource utilization, cost management, and performance monitoring. Users obtain important access to their cloud infrastructures, allowing them to make data-driven decisions and implement proactive optimization strategies.
Microsoft Entra provides intelligent suggestions to optimize resource allocation, increase performance, and decrease costs by leveraging advanced analytics and machine learning capabilities. Users receive actionable information to make informed decisions and improve company outcomes.
Microsoft Entra provides real-time monitoring and analytics.
Integration with Microsoft Azure and Other Cloud Services
Microsoft Entra works smoothly with Microsoft Azure, the top cloud computing platform. This connection enables enterprises to harness the combined strength of Microsoft Entra's cloud management functions and Microsoft Azure's powerful infrastructure. Furthermore, Microsoft Entra integrates with other prominent cloud services, allowing businesses to manage multi-cloud settings effectively.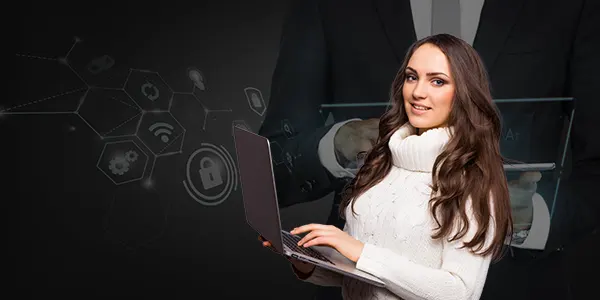 Read a blog on: Top 5 data migration tools for cloud professionals
Final Words
Finally, Microsoft Entra transforms the cloud user experience by providing a broad collection of tools and capabilities that enable businesses to optimize their cloud operations. Microsoft Entra empowers customers to make educated decisions, improve performance, and drive corporate success by providing actionable insights, intelligent recommendations, and real-time monitoring.
Businesses can maximize resource utilization, decrease expenses, maintain data security, and effortlessly grow their operations by using the power of Microsoft Entra. Microsoft Entra caters to varied sector needs and allows organizations to prosper in the rapidly developing world of cloud computing, whether it's e-commerce, healthcare, or startups.
Accept Microsoft Entra today to realize the full potential of your cloud environment. Experience increased productivity, performance, and innovation as you confidently handle the intricacies of cloud administration. With Microsoft Entra as your ally, you can keep ahead of the competition and attain new heights of success in the digital arena.
Get Microsoft Azure Training at Cognixia
Cognixia's Microsoft Azure training is designed to help professionals prepare for the AZ-104: Microsoft Azure Administrator certification examination. With the AZ-104 training, professionals will get the upper hand in the field of a highly competitive IT job marketplace.
Enrol in Cognixia's AZ-104: Microsoft Azure training and upgrade your skills. Shape your career & future with our hands-on, live, interactive, instructor-led course. In this competitive world, we are here to provide you with an extraordinarily intuitive online learning experience, help you enhance your knowledge with engaging training sessions, and add value to your skill set. Cognixia caters to both the individuals & corporate workforce with our online interactive instructor-led courses.
This Azure training teaches IT Professionals how to manage their Azure subscriptions, administer the infrastructure, secure identities, configure virtual networking, manage network traffic, connect Azure & on-premises sites, implement storage solutions, implement web apps & containers, create and scale virtual machines, back up & share data, as well as monitor the solution.
In this AZ-104 training, you will cover the following –
Identity
Governance and Compliance
Azure Administration
Virtual Networking
Intersite Connectivity
Network Traffic Management
Azure Storage
Azure Virtual Machines
Serverless Computing
Data Protection
Monitoring