Hello everybody and welcome back to the Cognixia podcast. We hope you are enjoying listening to our weekly episodes and have been able to learn something new from them.
In this week's episode, we talk about something that is quite the talk of the town lately – the ChatGPT. ChatGPT by OpenAI is making headlines all over the world and it has gone totally viral. So, we at Cognixia podcast thought, why not talk about what ChatGPT is and what the hype is all about, that is exactly what today's episode is going to do.
Now, for decades, if not more, a considerable chunk of the human population has been afraid that artificial intelligence or robots will take over the world. Well, we still believe that it may never happen, but we do believe that artificial intelligence will help solve some very real problems the world faces and improve our lives and our world. For quite some time, another product from OpenAI – Dall-E 2 has been in the news. If you are active on social media, you would surely have seen those AI-generated avatars on somebody's feed. Dall-E 2 is OpenAI's AI image generator. The trend hasn't even died out yet, and OpenAI is in the news again, this time for its chatbot – ChatGPT. ChatGPT is a chatbot built on the back of OpenAI's revolutionary GPT-3 technology.
Well, let's face it, ChatGPT is not exactly the catchiest, smoothest name we have ever seen for a bot, instead, it sounds more like some complicated computer component, or maybe some chemical or pharmaceutical drug, pretty boring, eh? Boring name aside, ChatGPT, in reality, is the internet's best-known language-processing AI model. But before we tell you more about ChatGPT, we are going to take a minute to tell you who is OpenAI.
OpenAI is an artificial intelligence research and deployment company. OpenAI strives to achieve its mission of ensuring that artificial general intelligence benefits all of humanity. Here, artificial general intelligence stands for the highly autonomous systems that outperform humans at most economically valuable work.
Now, let's go back to ChatGPT. To understand what is ChatGPT, let us rewind a bit and take a look at GPT-3, the technology powering ChatGPT. GPT-3 stands for Generative Pretrained Transformer – 3, which is a state-of-the-art language processing AI model built by OpenAI. GPT-3 can generate human-like text and has a very wide range of applications. Applications of GPT-3 include language translations, language modeling, application text generation, etc. GPT-3 has over 175 billion parameters, making it one of the world's largest and most powerful language-processing AI models to date. Built using this marvelous technology is the ChatGPT, which is a very highly capable conversational bot. According to OpenAI, GPT-3 gives users the ability to give a trained AI a wide range of worded prompts. It could be questions, requests for a written piece on any topic, or just about any worded requests. If you can put it in words, ChatGPT can likely do it. If you are wondering what a language-processing AI model is, as we mentioned before, it is a program that is capable of understanding human language, the way we humans speak and write it, thus enabling the program to understand the data it is being fed in the form of worded information and present similar worded information as output.
Now, when you have a program that has 175 billion parameters, it can be slightly hard to define clearly in a few words what the program would be capable of doing, as is the case with GPT-3. One key thing about GPT-3 is, it is restricted to language, which would be its key superpower. So, it could write poetry or cliched romcoms, or it could explain quantum mechanics to the user in very layman's terms, or it could write whole research papers and articles, or it could write scripts and sketches for stand-up comedy, or you could just talk to it to entertain yourself when you are bored. So, in a way, we could say that the real superpower of the GPT-3 technology, and by extension, the ChatGPT would be two key things:
Its speed – it is really very fast
Its ability to understand complicated matters
Now, here is what OpenAI has to say about ChatGPT in its recent announcement – "We have trained a model called ChatGPT which interacts conversationally. The dialogue format makes it possible for ChatGPT to answer follow-up questions, admit its mistakes, challenge incorrect premises, and reject inappropriate requests. ChatGPT is a sibling model to InstructGPT, which is trained to follow the instruction in a prompt and provide a detailed response."
More interestingly, ChatGPT will refuse to answer potentially harmful questions, especially those involving hate speech, violence, criminal activities, etc. OpenAI has been able to do this using a technique called Reinforcement Learning from Human Feedback or RLHF. This technique helps fine-tune the artificial intelligence model based on how humans rate its generated responses.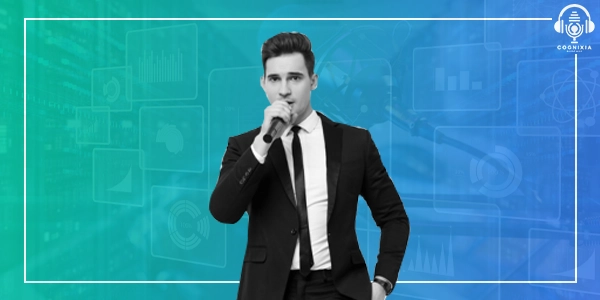 Here's some interesting trivia for you. Did you know that the ChatGPT model was trained using text databases from the internet, which includes a humongous 570 GB of data that has been obtained from books, web texts, Wikipedia, articles, and so many other texts available on the internet? If you want to know how large that is, hear this – over 300 billion words were fed to the ChatGPT model. As a language model, the important principle it works on is probability. It guesses what the next word should be in a sentence. Now to be able to do something complex and intelligent like this, the model has to go through something called the supervised testing stage. So, the team developing the model would give it input, say a question like, "When was Barack Obama the president of the United States". Sometimes, the model will be able to give the right answer, sometimes not. When it delivers the wrong answer, the team will input what should have been the correct answer back to the model, thereby teaching the model the correct answers, in turn building its knowledge base. Sounds very much like teaching something to a child, doesn't it?
Then, there is a second level of testing where comparisons are involved. Here, the model would offer multiple answers, and the team members building the model would rank the responses received from best to worse.
What makes GPT-3, and by extension, the ChatGPT unique is that it keeps on learning, learning literally never stops for it. GPT-3 is constantly improving its functionality and expanding its knowledge base.
So, what happened that it is in the news right now? GPT-3 is nothing new, it has been around for quite some time. Well, it is the news phase because while ChatGPT is still in the testing phase, OpenAI has opened it up as free-to-use for the public at large. Most such language processing models have restricted access limited to only a select few and rarely for free. However, OpenAI has broken this ceiling and opened ChatGPT for everyone.
What should you do if you want to try using the bot? This is the easy part. You go to OpenAI's website and create an account on the website. Then once you have logged in, you can try the ChatGPT. You can go crazy asking it all sorts of questions and enjoy talking to the bot.
Sounds very exciting, doesn't it? Our podcast writers almost got tempted to get the ChatGPT to write the podcast episodes too. Maybe they did get ChatGPT to actually do it, we don't know, they won't tell us! We have been talking to the bot for a bit now and we are definitely finding the conversations very interesting and helpful. It is indeed a big step for artificial intelligence and machine learning and automation.
Well, with that we come to an end to this week's episode. We could talk more, but we want to go back to talking to ChatGPT, so we will just conclude here, haha. Do check out Cognixia's range of courses on special year-end discounts on our website and get in touch with us to know more about any course, or to find out which course would be the best fit for you, and to sign up, of course!
Until next week then!
Happy learning!