Success in personal as well as professional life depends on constant self-improvement. You have to apply the continuous development ideas to yourself. You may develop into a lot more capable and adaptable individual by continuously seeking out little and practical improvements, making adjustments, and changing in light of how those changes affect actual results. This is crucial for you as a tech leader.
The core of leadership is the process of persuading a group of individuals to go closer to attaining objectives. Making this happen inside a technology world is the essence of tech leadership. It's crucial to remember that the gap between a "tech leader" and a "business leader" has never been more unclear. Technology and business goals must be compatible with one another. Future technology executives who can close this gap and guide their organizations and teams to unify around common goals are most likely to be successful.
According to a study, organizations with growth-oriented & engaged tech leadership are better able to offer value using technology and maintain an edge over their rivals. This blog's goal is to make it easier to see how you can enhance and influence these results in your organization. Let's begin!
Tech Lead Functions
Each organization has its job descriptions for IT leads. Although some of the responsibilities of the tech lead can overlap with those of other positions, they will often be more technical in nature. A tech lead may help their team members more effectively than non-technical managers in certain coding and technological setups. The same performance measures should still be examined in light of this.
Common responsibilities of a tech lead include:
Choosing coding frameworks, tools, and programming languages to satisfy project requirements
Follow up on team performance, evaluate it, and make improvements.
Encourage team members to be the greatest programmers they can be.
Encouraging and guiding other developers to increase their coding abilities
Schedule tasks and assign them to team members.
Determine delivery risks and develop backup measures.
Establish performance targets and lead teams through technical difficulties.
Control software upgrades, alterations, and security inspections.
Actively involve stakeholders and give them updates on your progress.
Follow the latest business trends.
Can also play a role in selecting or employing fresh developers.
Team leads should aim to do the same with their teams and team members' technical skills, just as developers should always try to leave code in a better state than they found it.
The following list of recommendations can help tech leads achieve this main goal and pave the path to becoming successful tech leaders.
Recommendations for Tech Leads
Understand the Importance of Performance Metrics

Starting with performance measurements may seem odd, yet analytics empower you to make data-driven decisions. The more time your team spends tracking its performance, the more important metrics are, yet they may also quickly deliver useful insights. Hunches and guessing are far less dependable than objective data.

Your team's and individual team members' performance should increase over time. There will be swings due to several factors (such as work difficulty, adding or changing team members, and so on). Still, performance indicators will average out over time to offer realistic standards to compare against.

Various measures can offer insights into what you need to improve performance. You can identify who is under or overutilized, who is burning out or searching for a new job, who is developing too much custom code, and a plethora of other productivity, efficiency, quality, and collaboration concerns.

You'll gain access to "Insights On-Demand" with a Digital Assistant, saving you hours of research. You may ask questions and obtain instant replies through graphical charts or graphs, data descriptions, and a scenario summary. To top it all off, you'll receive Next Best Actions on enhancing almost every performance statistic.

Optimize Mentoring & Code Pairing

Knowing everyone's proficiency levels for each language might help a tech lead match developers with mentors & conduct peer code reviews. This frequently entails teaming senior or mid-level engineers with junior developers. But experience with a language is not necessarily correlated with seniority.

Most, if not all, companies actively work with numerous programming languages while also undoubtedly seeking to become more proficient in others. Similar to how a developer could begin with one language and then learn two or more others. They will have varying levels of fluency in each language. This applies to every member of your team.

Improve Team Selection & Tasks

Choosing developers with the proper blend of knowledge and experience makes sense when getting ready for a new project. Software that complies with requirements is delivered on time, and is under budget may be successfully supplied in another domain where performance analytics can play a significant role. The more complicated this may be, the possibility for a high ROI increases with the organization's size.

Using Jira integration, team leads & their engineering managers may manually choose which developers should be part of the new team depending on their abilities, performance, and capacity for collaboration (wages). This includes matching developers with assignments (and difficulty) according to their proficiency with the necessary programming language. Developers might still be given simpler or lesser assignments when they are still getting comfortable with a particular programming language.

Make Your Team More Multi-Functional

Agile, DevOps, and DevOps all strongly emphasize cross-functional teams. AI can also significantly speed up the process of building cross-functional teams. This aims to promote task-based learning and exposure to roles to develop Team Intelligence (TI). "One team member should develop an awareness of each other's roles and how what they accomplish affects the efforts of others, both upstream and downstream," according to one part of TI.

Examples include inviting developers to sit alongside the Scrum Master when establishing tasks, facilitating standups or retrospectives, investigating and assessing new software, writing reports, attending meetings with other stakeholders or teams, and so forth.

Not only may this increase team members' productivity, but it also gives them an experience they can draw on if they ever get promoted or need to step in when someone else is absent. Additionally, having someone who can serve as the team lead in your absence is essential. Going on vacation with the knowledge that someone can handle most of your responsibilities may be quite relieving, both when you're gone and when you return.

One-on-One Meetings

The main aims of these meetings are to 1) develop trust, 2) offer a feedback loop, 3) make hurdles easier, 4) bring everyone together around key goals, and 5) offer a system for accountability. You may use performance analytics to objectively commend developers for their recent successes, long-term trends, and areas where they might do better. Performance analytics can also help you be ready for meetings.

What's more, these meetings allow you to motivate everyone on your team to perform at their highest level. In line with that, their input on how you are doing and what you are doing is crucial in assisting you in becoming the most significant tech lead you can be. Someone must have the courage to tell their boss something they might not want to hear. When they do, they appreciate it and seize the chance to improve. Your staff will notice and appreciate it when you pay attention to their problems and take appropriate action.

Knowing the precise code issues, a developer is dealing with can also help you work with their mentors to improve their efforts.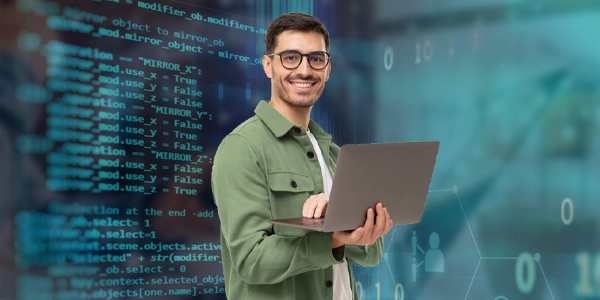 Read a Blog Post:
Busting the top five myths about ITIL 4
Get ITIL Certification to become a successful tech leader
Improve your skills and future career prospects with ITIL 4 certification @ Cognixia!
Cognixia is the world's leading digital talent transformation company, committed to helping you shape your future & career by providing insightful digital technology training and certifications. We are here to give you the best online learning experience possible by expanding your knowledge through immersive training sessions and increasing your skill set. Individuals and organizations can both benefit from Cognixia's highly engaging instructor-led courses.
We are an AXELOS Authorized Training Organization (ATO) that offers learners a complete portfolio of ITIL online training & certification programs. Our ITIL 4 Foundation certification course is considered one of our portfolio's most sought-after online training programs.
The ITIL training via Cognixia is provided by the industry's most experienced, expert ITIL trainers and is delivered in line with the official AXELOS guidelines & curriculum.
With Cognixia's ITIL 4 Foundation certification program, you get the hands-on practice that helps you clear the main ITIL certification exam effortlessly. Not just that, with our ITIL training course, you get the perk of lifetime access to the training's learning material & video lessons via our LMS.
Learn and improve from the comfort of your home with our intuitive & comprehensive ITIL 4 Online Training.
This ITIL training course will cover the following concepts:
The concept of a service
Services, costs, risks. and service management
Service relationship management
The 4 dimensions of service management
Guiding principles of service management
Service value system
Service value chain
General management practices
Service management practices
Technical management practices