"Clayton M. Christensen, a Harvard Business School professor, defines disruptive technologies as a new emerging technology that can unexpectedly move an established one. He used this term for the first time in his 1997 best-seller, "The Innovator's Dilemma."
The book talks about two categories of new-age technologies, one is sustaining and the other is disruptive. Sustaining technologies are well-known and have undergone continuous improvements. On the other hand, Disruptive technologies are referred to as the ones which are still getting better, face performance issues, are known to lesser people, and also which might not even have a practical application as of today. Disruption can be perceived in different ways. Let's take the literal meaning of the word disruptive which means to alter or destroy the structure of society. Similarly, disruptive technologies can alter the way we live, the manner we work, and the overall business and global economy. Now the question arises what technologies are these? And what benefits would they bring to the world we live in?
The McKinsey Global Institute published a report which says that twelve technologies can create great disruption in the coming years as they would affect the economy and our lives. This report laid down by the McKinsey Global Institute also provides quantitative data on how these technologies can alter the economy, and what are the risks involved. Believe it or not, the concepts behind these technologies have prevailed for a very long time. In this post, we talk about the top four of these twelve disruptive technologies.
Mobile Internet
Cost-effective and capable mobile computing devices and internet connectivity are gaining popularity by the day and have proved beneficial in many areas. One such aspect is treating chronic diseases through remote health monitoring. The other example is the mobile banking platforms which have been seen to bring about radical changes in Uganda and other African countries.
Automation of Knowledge Work
In the future, we will have more intelligent software systems to perform knowledge tasks. Eric Shmidt, the executive chairman of Google says that the major changes which will be brought by such intelligent software systems will be in form of how we connect with computers, thus looking at the brighter side of things.
As technologies like artificial intelligence and robotics progress by leaps and bounds, automation, it turns out, would just be a tipping point. In essence, the future of everything is automation. You would already have seen robots performing a slew of tasks without any human intervention – from cooking dishes and making coffee to mega-industrial operations. Automation is no longer limited to just the mundane iterative tasks but it is now going into augmenting workforce capabilities, in a significant way. Time and time again we come across reports that say how automation will replace the human workforce in the future to quite some extent, though not fully. Industries like manufacturing, banking, etc. are already embracing automation to usher in some much-needed productivity, safety, profitability, and quality. In the hyper-competitive ecosystem that we live in, automation brings connectivity and reliability. Another huge advantage of automation is that it improves accessibility and availability.
The Internet of Things or IoT as it is fondly called is a term laid down by Kevin Ashton in 2009. This defines an internet scenario where machines will communicate with other machines. Embedding sensors in all objects across the globe would allow these machine-readable identifiers to change our lives as we know them. The idea talks about forming an interconnected network that would include cost-effective sensors and actuators that collect data, monitor the actions, make decisions and optimize the process. Devices like these find usage in areas like manufacturing, health care, and mining. With every technology, there are certain risks involved – with IoT having billions of smart devices connected there is a very high-security threat.
By 2025, it is predicted that the world would have about 22 billion connected devices. IoT will find greater applicability in a wide range of industries including manufacturing, agriculture, healthcare, transportation, media and advertising, retail, water and waste management, power distribution, etc. As more and more cities aspire to achieve their SMART City goal, IoT becomes critically important to get there. From traffic management to energy harvesting using solar panels, LED street lights to smart buildings, water conservation using smart meters to smart parking, IoT finds umpteen applications everywhere. However, the important thing to note is that IoT applications cannot take place in isolation, they also require other technologies to function effectively. These technologies include cloud computing, data analytics, machine learning, and network security.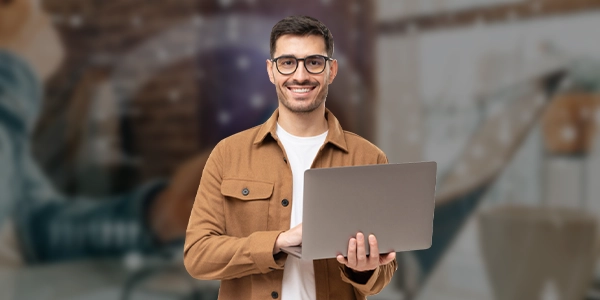 Read a blog on: How is AWS helping small businesses think big?
Cloud Computing
Cloud computing uses a combination of hardware and software resources to deliver services over the internet or a network. We all are aware of its existence and should understand that this is developing at very high speeds.
McKinsey Digital Insights states, "Cloud has immense potential, but most companies are only scratching the surface. Recent research clarifies where the value lies – and how to capture it before the competitors do." Scientists and engineers today commonly use fully managed cloud data-warehousing services for integrating insights derived from conducting multiple experiments that have been running simultaneously and based on the findings, can quickly refine the design as well as the production cycle. Adoption of cutting-edge cloud principles, such as Infrastructure-as-Code (IaC) and Security-as-Code (SaC) has ushered in automation capabilities, especially for good-practice compliance processes (GxP), so organizations can move ahead in their digital transformation journeys while remaining secure and compliant. Again, according to McKinsey, a detailed review of the cloud cost-optimization levers and value-oriented business use cases predicts more than $1 trillion in run-rate EBIDTA across Fortune 500 companies by 2030. As the cloud facilitates the adoption of more and more emerging technologies across industries, this number will keep rising further. Needless to say, the early adopters will hold a disproportionate share of this value in the years to come.
These are the top four disruptive technologies according to me which have the potential to change the world of business and our lives tremendously.
AWS Cloud Computing
AWS or Amazon Web Services is the market leader when it comes to cloud service platforms. It is the world's most comprehensive and broadly adopted cloud platform, offering over 200 fully featured services from data centers located all over the world. AWS has the largest and the most dynamic community of active customers and partners spread across just about every industry and of every size imaginable. The platform is also architected to be the most flexible and secure cloud computing environment in today's market.
When thinking of building a career in cloud computing, getting an official AWS certification is a no-brainer. Getting started with the AWS Certified Cloud Solutions Architect – Associate Level is a fantastic starting point for aspiring cloud professionals.
Get AWS Cloud Computing Training
Enroll in Cognixia's cloud computing with AWS training course and upgrade your skill set. You can influence your career and future with our hands-on, live, highly interactive, and instructor-led online course. You may get an advantage in this competitive market by providing an extremely user-friendly online learning experience. We will assist you in improving your knowledge and adding value to your talents by offering engaging training sessions.
Cognixia's AWS cloud computing certification course discusses the basics of AWS & cloud computing, then moves on to more advanced concepts, like service models (IaaS, PaaS, SaaS), Amazon Private Virtual Cloud (AWS VPC), and more.
This online AWS cloud computing course will cover the following concepts:
Introduction to AWS & Cloud Computing
EC2 Compute Service
AWS Cost Controlling Strategies
Amazon Virtual Private Cloud, i.e., VPC
S3 – Simple Storage Service
Glacier
Elastic File System
Identity Access Management (IAM)
ELB (Elastic Load Balancer)
Auto Scaling
Route53
Cloud Formation & Cloud Former
Simple Notification Service (SNS)
CloudWatch
Relational Database Service (RDS)
CloudFront
Elastic Beanstalk
CloudTrail
AWS Application Services for Certifications
Prerequisites All you need to know to enroll in this course is basic computer skills. Some experience with Linux would be advantageous, but it is not required.
The course is perfect for network engineers, system administrators, and aspirants who have a solid understanding of coding principles or procedures and wish to further their expertise.
Fresh graduates with a rudimentary understanding of coding can also enroll in this course and advance their careers.