Amazon understands the importance of small businesses in developing the world economy. Small businesses employ more than 60 million Americans and account for 99.9% of all enterprises in just the United States. Think about the rest of the world!
These companies produce innovation, generate jobs, and serve as community leaders. While Amazon is optimistic about the economy's recovery, they know that small businesses require its assistance now more than ever.
Amazon is fully dedicated to assisting its third-party selling partners in growing and thriving. Amazon spent almost $18 billion last year on logistics, products, services, initiatives, and professionals to help small and medium-sized companies flourish. It provides services, such as the Amazon Small Business Academy and the newly formed Amazon Black Business Accelerator, to assist prospective sellers of all backgrounds in learning how to expand their companies online.
According to a corporate announcement, Amazon Web Services (AWS) is expanding its Think Big for Small Business (TBSB) initiative internationally. They aim to help small, and minority-owned AWS Partners access the organization, technical, and marketing development support that may help them scale their business.
According to Sandy Carter, vice president of global public sector partners & initiatives at AWS, this program offers AWS Public Sector Partners relevant business, technical, and marketing support and resources. It will also help connect partners with noteworthy AWS sales and operations teams that can direct business owners on their journey.
Amazon Web Services Expands TBSB Program Globally
According to AWS, the Think Big for Small Business initiative offers access to APN Select & Advanced Tier features to small & minority-owned business (MOB) public sector partners in the Registered and Select tiers under a set of conditions relevant to their size. In other words, the initiative allows smaller partners, mainly MOBs, better resources and time to meet Amazon Web Services Partner Network (APN) standards.
According to the announcement, partners will receive assistance to help them proceed more swiftly through the AWS Partner path, as well as faster access to AWS Partner perks and initiatives to help them create, market, and sell with AWS.
According to the release, AWS Public Sector Solution Providers & AWS Public Sector Distribution Partners would get a technical competence discount when working on their Amazon Web Services Competency. According to AWS, this allows partners to provide clients with the most cost-effective services. According to the statement, participants can also increase awareness with customers and AWS field employees by being highlighted across AWS web pages. Exposure to Marketing Development Funds (MDFs) in the form of both cash & AWS credits will facilitate the acceleration of sales engagements.
Finally, successful AWS public sector small partners will be on hand to guide the participants.
3 things to appreciate about the AWS Think Big for Small Business Program:
Celebrating & encouraging diversity – With an emphasis on partners who are small & diverse companies, the Think Big for Small Business Program assists governments, nations, cities, and agencies in elevating small & medium enterprises (SMEs) as well as MOBs.
Global coverage – Geographic diversity is a component of diversity. Linh Le, the Amazon Web Services Public Sector Partner leader (Singapore), devised this initiative and collaborated with team members worldwide to determine how to make this program a wonderful partner experience.
Empowering small businesses – Amazon Web Services was founded on the idea that the cloud is an enabling technology for businesses of all sizes. The Think Big for
Small Business Program contributes to the government's emphasis on helping small businesses.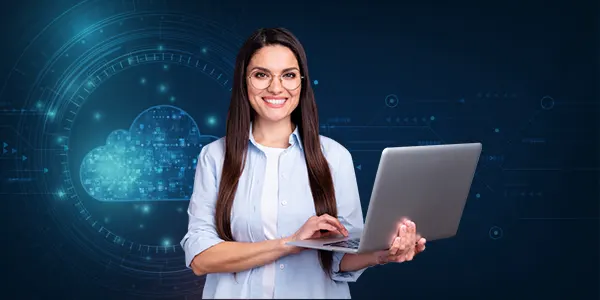 Lowering the barriers for SMEs
Working with AWS & its Public Sector Partners is easier than ever for companies that are just starting on their cloud journey or investigating next-generation technologies to build their business. AWS helps small businesses by lowering the obstacles to selling products or services.
Digital Workplace Solutions
There's a greater demand for digital workspace tools in the public sector as a result of the worldwide pandemic, leveraging AWS technologies such as Amazon Connect, Amazon WorkSpaces, and Amazon AppStream 2.0.T-Systems installed Amazon Connect to assist the Catalan Regional Government's Unemployment Agency in providing greater citizen service in mins, not weeks, and at a reduced cost. When the Catalan Regional Government chose to close its offices due to the pandemic, T-Systems put up omnichannel customer support, allowing 400 agents to operate from home & manage 16,000 citizen calls every day.
Authority to Operate on AWS
The ATO on AWS initiative is assisting in driving three times as many FedRAMP (Federal Risk and Authorization Management Program) authorizations as Azure and GCP combined.The FBI was pushed to migrate processes for its human capital management (HCM) platform to the Amazon Web Services Secret Cloud, becoming the first government agency to be granted Authority to Operate within that new area.
Think Big for Small Businesses
Think Big for Small Business focuses on diverse businesses & all SMB partners.
Through a set of requirements related to partner size, this trial gives public sector SMBs and SMEs at the Amazon Web Services Partner Network's registered and Select levels temporary access to Select and Advanced tier perks. This effectively provides partners with greater time and resources to meet APN requirements.
DLZP, a boutique cloud consulting partner with less than 20 workers situated in Houston, Texas, is an example of AWS's SME partner community. Beyond relocation services, this family business has developed serverless competence, particularly in the education sector.
The Think Big for Small Business Program enables small businesses to swiftly utilize Advanced Tier advantages while providing them with the time and assistance they need to meet the APN tier criteria.
Amazon Web Services also aims to revolutionize the SME and minority-owned company communities into a collection of strong and varied partners that, in addition to their financial success, make good contributions to a stronger and more inclusive society.
Get AWS Cloud Computing Training
As more organizations transition to the cloud, there is a greater need for AWS solution architects. Architecting on Amazon Web Services is a fantastic method to leverage market needs and use your IT abilities for high-paying employment. If you are an IT professional wanting to enhance your career, here is your opportunity to shift gears and take it to the next level.
Amazon Web Services offers all of the benefits of the cloud, including flexibility, shorter time-to-market, and elasticity, among other things. In terms of data availability and high transfer stability, Amazon Web Services exceeds other cloud service providers on the market.
Enroll in Cognixia's cloud computing with AWS training course and upgrade your skill set. You can influence your career and future with our hands-on, live, highly interactive, and instructor-led online course. You may get an advantage in this competitive market by providing an extremely user-friendly online learning experience. We will assist you in improving your knowledge and adding value to your talents by offering engaging training sessions.
Cognixia's AWS cloud computing certification course discusses the basics of Amazon Web Services & cloud computing, then moves on to more advanced concepts, like service models (IaaS, PaaS, SaaS), Amazon Private Virtual Cloud (AWS VPC), and more.
This online AWS cloud computing course will cover the following concepts:
Introduction to AWS & Cloud Computing
EC2 Compute Service
AWS Cost Controlling Strategies
Amazon Virtual Private Cloud, i.e., VPC
S3 – Simple Storage Service
Glacier
Elastic File System
Identity Access Management (IAM)
ELB (Elastic Load Balancer)
Auto Scaling
Route53
Cloud Formation & Cloud Former
Simple Notification Service (SNS)
CloudWatch
Relational Database Service (RDS)
CloudFront
Elastic Beanstalk
CloudTrail
AWS Application Services for Certifications
Prerequisites
All you need to know to enroll in this course is basic computer skills. Some experience with Linux would be advantageous, but it is not required.
The course is perfect for network engineers, system administrators, and aspirants who have a solid understanding of coding principles or procedures and wish to further their expertise.
Fresh graduates with a rudimentary understanding of coding can also enroll in this course and advance their careers.