Companies all across the world are getting on board with the ITIL, i.e., IT Infrastructure Library.
ITIL has evolved into the industry standard for business service delivery methods. It is universally perceived as one of the finest frameworks for IT service management.
ITIL was created in the late 1980s by the United Kingdom's Office of Government Commerce (OGC). The complete and non-proprietary guidance, described in a series of publications, presents an integrated, process-based best practice framework for IT service management.
However, in addition to positive views around this set of guiding principles, certain preconceived assumptions are incorrect. While ITIL process improvement and standardization promise to enhance service and reduce costs, success is not assured. In truth, several frequent misconceptions or fallacies might drive an organization astray.
That is why, to help you effectively implement this guideline, we have compiled a list of some of the most common ITIL myths. Continue reading and assist us in clearing them out.
Top 5 ITIL Myths
It is natural for certain ITIL misunderstandings to emerge, but the appropriate methodology can help your business put such preconceptions behind and achieve effective ITIL adoption. Here are a few of the most common ITIL myths:
ITIL is a standard

One of the most common misconceptions about ITIL is that it is a standard, technique that must be strictly adhered to be effective.
ITIL is more than a standard; it is a library of best practices that aims to provide businesses with a framework for aligning people, technologies, and procedures for effective service delivery. Of course, the best set of techniques for achieving this alignment will differ depending on the corporate environment of each organization. That is why ITIL's efficacy is predicated on its flexibility to be very flexible rather than being focused on tight control. To make it easier for businesses to apply it based on their criteria, requirements, and goals.
This means that businesses do not have to implement every ITIL process. On the contrary, managers can only adopt those that they deem most convenient and/or important to the company.

ITIL is exclusively used in big companies

Some speculations show ITIL as a reference that is too hard for small businesses to adopt. In reality, ITIL is controlled by a set of universal principles that apply in every corporate scenario. In other words, because ITIL is very flexible, it can be tailored to the needs of many types of projects and organizations. The main element here is not the scale of the organization but the outcome that is desired, which must be targeted to achieve important objectives for any organization, such as:

Cost cutting
Service quality improvement
Better integration of the organization's many departments
Enhanced workflow
Improved technological integration

ITIL is a quick solution

It is crucial to remember that ITIL does not come with a formula for instant efficiency but instead reflects a transformation that, depending on the needs of each organization, might take a long time to complete. The proper synchronization of processes, employees, and technology might take time, but if these best practices are followed appropriately, the business will reap the advantages gradually.

ITIL can be implemented without the help of professionals

There is also the assumption that ITIL can be adopted without the assistance of an expert. But the facts tell us otherwise. If businesses are serious about making the most of this framework, they should seek expert counsel that allows them to take advantage of all the suggestions this technique makes. What's the best approach to prevent ITIL misconceptions from becoming a barrier to implementation? Receiving the guidance of a qualified ITIL expert, who is always accessible to clear up any issues and guarantee that all procedures are carried out appropriately by company needs.
If you want to work with an ITIL-trained staff, you may invest in providing your employees with ITIL 4 training.  There are various certifications available to train ITIL experts. The better your team's documentation, the easier it will be to apply these principles.

ITIL is only concerned with tools

It is undeniable that the success of ITIL is heavily reliant on the technology used, but this is not the only factor. On the other hand, the human aspect is the most significant factor in the success of ITIL. The organization's human resources can enable the implementation to offer the anticipated advantages to the enterprise. It is also critical to assist them in preparing for and adapting to the cultural change that ITIL delivers; this will make the process easier.
Of course, the correct tool is essential for enhancing organizational performance and assuring the quality of outputs. As a result, while investing in one, try to choose the one that best meets your objectives.
Increasing Demand
There is no denying that the IT demand is increasing dramatically. Enterprises spend billions on hardware, software, and IT services.
ITIL is one method that businesses are using to minimize the management load. Organizations may improve the success of their ITIL implementations by paying attention to the concerns stated in the five misconceptions listed above.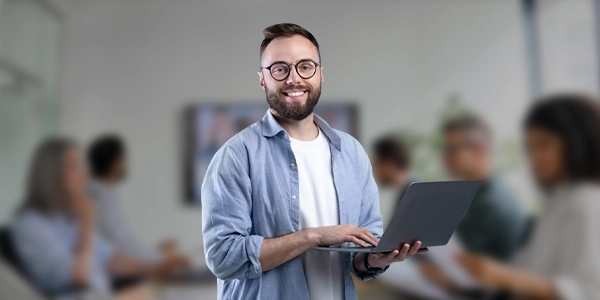 Read a Blog Post: What is Information Security Management from an ITIL perspective?
Get ITIL Certification for Innovative Problem Management
Improve your skills and future career prospects with ITIL training and certification at Cognixia!
Cognixia is the world's leading digital talent transformation company, committed to helping you shape your future & career by providing insightful digital technology training and certifications. We are here to give you the best online learning experience possible by expanding your knowledge through immersive training sessions and increasing your skill set. Individuals and organizations can both benefit from Cognixia's highly engaging instructor-led courses.
We are an AXELOS Authorized Training Organization (ATO) that offers learners a complete portfolio of ITIL online training & certification programs. Our ITIL 4 Foundation certification course is considered one of our portfolio's most sought-after online training programs.
The ITIL training via Cognixia is provided by the industry's most experienced, expert ITIL trainers and is delivered in line with the official AXELOS guidelines & curriculum.
With Cognixia's ITIL 4 Foundation certification program, you get the hands-on practice that helps you clear the main ITIL certification exam effortlessly. Not just that, with our ITIL training course, you get the perk of lifetime access to the training's learning material & video lessons via our LMS.
Learn and improve from the comfort of your home with our intuitive & comprehensive ITIL 4 Online Training.
This ITIL 4 training course will cover the following concepts:
The concept of a service
Services, costs, risks. and service management
Service relationship management
The 4 dimensions of service management
Guiding principles of service management
Service value system
Service value chain
General management practices
Service management practices
Technical management practices