Today, practically every major organization is in the tech sector. Even the world's largest industrial and mining companies rely substantially on complex IT services (including the software, hardware, networks, workers, and operations that compose them) to make a profit.
More than ever, this implies that IT must be able to assist the company with risk management, assuring that resources are utilized responsibly and that possible risks or losses are mitigated.
ITIL Information Security Management, or ISM, aims to "align IT & business security and guarantee that data security is successfully managed in all service & Service Management operations."
Unlike several ITIL procedures that are activated as needed, security is not a single stage in the service lifecycle. It is a continual, essential requirement that necessitates tight oversight.
This blog will discuss ITIL Information Security Management (ITIL ISM) and its process.
What is ITIL Information Security Management Process (ISM)?
The AXELOS RESILIA framework serves as the foundation for the ITIL 4 information security management technique. RESILIA is a recommended practice framework for assisting companies in developing cyber resilience knowledge and skills. It offers practical advice on how to improve current management approaches and help connect cyber resilience with security, IT operations, and incident management.
RESILIA is a method of protecting your company and its data. This is mirrored in the ITIL 4 major purpose statement for information security management, which states that "the organization's information required to carry out its business must be protected."
The main purpose of the ITIL Information Security Management Process (ITIL ISM) is to integrate IT security with business security & to guarantee that information security is successfully managed in all service & IT Service Management activities.
The goals of Information Security Management, according to ITIL, are to ensure that:
Availability – When needed, information is readily available and useable, and the systems that give it can withstand attacks & recover from or avoid failures.
Confidentiality – Only those with a right to know, observe or reveal information.
Integrity – The data is full, accurate, and secure against unauthorized change.
Authenticity – Trust can be placed in business transactions & information exchanges between businesses or with partners.
The scope of the ITIL 4 information security management practice
Unlike other ITIL 4 methodologies invoked as and when required, information security management is a continuous practice that must be integrated into all aspects of the ITIL service value system – because information security plays a role throughout the IT service delivery & support ecosystem.
Unfortunately, formal security training & practice management are frequently under-resourced in many businesses, resulting in a lack of visibility. Whereas the harsh fact of modern business is that information security must be part of everyone's day-to-day job and should be prioritized accordingly.
ISMS framework key elements
Control

Establishing a management framework for managing information security, formulating and executing an Information Security Policy, allocating tasks, and creating and regulating documentation is necessary.

Plan

During the framework's planning phase, you will be in charge of gathering and completely understanding the organization's security requirements and then suggesting the proper actions to take depending on budget, corporate security culture, and other considerations.

Implement

Following that, you'll put the strategy into action, ensuring that you have the necessary measures in place to adopt and implement the Information Security Policy appropriately.

Evaluate

Once your policies and strategies are in place, you must appropriately manage them to verify that your systems are safe and that your processes are functioning by your rules, service level agreements, and other security needs.

Maintain

Finally, a good ISMS implies that you are always refining the entire process, searching for ways to change SLAs, security agreements, the way you oversee and manage them, and so on.
A fundamental information security management idea in the new ITIL 4 advice is that activities must contain the following to provide a suitable level of security:
Prevention –

making certain that security issues do not occur. To lessen the possibility of external assaults, preventative measures might include protecting network devices and centralizing firewalls. The end user community is still the most vulnerable; thus, teaching end users about external dangers and how to respond appropriately is vital.

Detection –

quickly and consistently discovering situations that cannot be avoided. This might include installing antivirus, antispyware, & anti-malware software to ensure that the environment is always protected and monitored and has a defined incident response capacity.

Correction –

recovering from mishaps once they have been discovered. Corrective actions might include holding incident evaluation meetings to ensure those insights gained are captured, documented, and implemented, as well as adopting network auditing.
Balanced approach toward security management
The new ITIL 4 advice emphasizes the need to balance information security controls.
In high-velocity or multi-cadence IT settings, the demand for agility must be balanced with effective IT security policies and risk management. One method is to include all teams in incorporating information security principles into day-to-day activities so that working methods may both safeguard the firm from damage and foster creativity.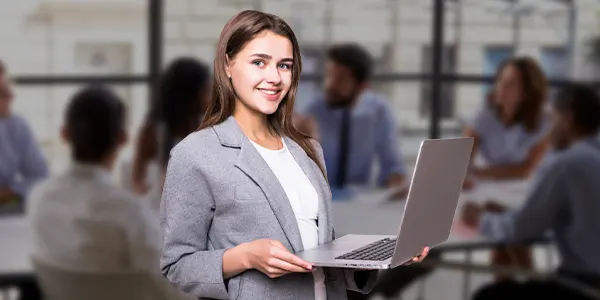 Best practices for ITIL security
One of the most essential aspects of the ITIL 4 information security practice is how businesses should respond to and handle security-related events. The enhanced information security management guideline includes the following strategies:
Preparation – being adequately prepared for security issues. Having a policy in place, for example, having a good communication strategy and recognizing business-critical services.
Detection & escalation – having the necessary monitoring tools & escalation protocols in place to ensure that problems are discovered and addressed as soon as possible.
Triage & analysis – collecting data for forensic investigation and examining log files, endpoints, as well as system information.
Containment & recovery – separating impacted systems to isolate the problem and restore business functions.
Post-event actions – root cause analysis, incident reporting, and analyzing any learnings.
Who is in charge of information security management?
Big companies often hire a Security Manager who is responsible for the whole ISM process. Their responsibility is to ensure that effective security policies are developed, shared, and approved, as well as to oversee overall security activities (from architecture & administration to recovery).
According to ITIL, key responsibilities of Information Security Management include:
Developing (and modifying as needed) the company's overarching information security policy and all essential supporting policies.
Understanding, adopting, & enforcing these policies
identifying and sorting all information assets and documents
Putting in place (and modifying as needed) a system of security controls
Monitoring and controlling all security breaches and serious security occurrences
Analyzing, reporting, and minimizing the number and severity of serious breaches and occurrences
Scheduling and carrying out security audits, assessments, and penetration testing.
Get ITIL Certification for Better Security Management
If you want to improve your skills and future career prospects with ITIL 4 certification, Cognixia is here to help!
Cognixia is the world's leading digital talent transformation company, committed to helping you shape your future & career by providing insightful digital technology training and certifications. We are here to give you the best online learning experience possible by expanding your knowledge through immersive training sessions and increasing your skill set. Individuals and organizations can both benefit from Cognixia's highly engaging instructor-led courses.
We are an AXELOS Authorized Training Organization (ATO) that offers the learner a complete portfolio of ITIL online training & certification programs. Our ITIL 4 Foundation certification course is considered one of our portfolio's most sought-after online training programs.
The ITIL training via Cognixia is provided by the industry's most experienced, expert ITIL trainers and is delivered in line with the official AXELOS guidelines & curriculum.
With Cognixia's ITIL 4 Foundation certification program, you get hands-on practice that helps you clear the main ITIL certification exam effortlessly. Not just that, with our ITIL training course, you get the perk of lifetime access to the training's learning material & video lessons via our LMS.
Learn and improve from the comfort of your home with our intuitive & comprehensive ITIL 4 Online Training.
This ITIL training course will cover the following concepts:
The concept of a service
Services, costs, risks. and service management
Service relationship management
The four dimensions of service management
Guiding principles of service management
Service value system
Service value chain
General management practices
Service management practices
Technical management practices