Hello everybody!
Welcome back to the Cognixia podcast – your one-stop destination to learn something new, get your questions answered, be curious, and discover how technology is changing the world around us. Every week we pick a new topic and discuss it in detail to help you in your learning journeys or to inspire you to take the next big leap in your career. So, thank you for being our loyal listeners.
This week we are talking about something whose popularity refuses to die down – the Metaverse.
So, before we dig deeper into today's topic, let's do a quick primer on some basics.
The first thing is –
What is the Metaverse?
Metaverse is a term used to describe a combination of virtual reality and mixed reality worlds that can be accessed through a browser or a headset which would let people have real-time interactions and experiences across distances. What's even more interesting is that according to Bloomberg Business Analysis, the metaverse could potentially unlock nearly 800 billion dollar market opportunity! That is how huge the Metaverse is and is going to be.
At the same time, the demand for IT service management is soaring as high as ever, with experts opining that the demand is only set to go higher, showing no signs of slowing down. In today's fast-paced world, enterprises need to have the right talent in the right place to manage the challenges the enterprise might encounter as it goes on to embrace the new technologies, besides also being prepared for whatever the future might throw its way. To accomplish this, one would need to have appropriate processes and governance in place. One thing that could help the most is having a solid company-wide understanding of service management.
From senior management to junior employees, everybody needs to understand what service management is and how it functions. When everyone understands service management better, they will have a greater appreciation for ITIL and will be better placed to embrace ITIL as well. Service management is no longer something that happens in some support teams in isolation, but everybody is involved in it to varying extents, from the hands-on IT personnel to the leadership. Preparing for the Metaverse requires a cultural paradigm shift. Nobody can shrug their hands off saying this is something that doesn't concern them!
This is a time when every enterprise needs to invest in its people and in upskilling them to rise to the challenges of today and tomorrow. For the metaverse, just having skilled IT professionals is not enough. To ace the metaverse wave, there would be a need for individuals who can excel at IT functions while also being capable of working in cross-business units and cross-solution functions. This necessitates a wide range of experience and knowledge in the individual. One should be able to communicate with counterparts in other functions in a manner that they would understand the challenges, the necessary change, and the possible solutions or improvements.
Workplaces have become hybrid or 100% remote now. This has made embracing ITIL a necessity for everyone. The metaverse fits in perfectly with this shift in strategies towards virtual workspaces.
When you have the right metaverse strategy in place, you can define your vision and the path you take to co-create value. But to do that, you would need some essential elements such as capabilities, talent, etc. and above all, a unique blend of strategic and technical expertise. This would, in turn, help enterprises take a holistic, end-to-end approach to the metaverse.
Let us take a minute here to just speculate about the various possible avenues that an enterprise could explore, based on what we know about the metaverse today:
Create virtual versions of one's existing products and services to sell in the metaverse
Create virtual shops to sell real-world products and services in the metaverse
Create a complementary range of products and services to offer with the real-world products and services to generate new revenue streams
Create virtual spaces, events in the metaverse, or metaverse-exclusive communities to generate engagement, etc.
Mind you, our knowledge about the metaverse and its possibilities is quite limited right now, but the future could hold so much more. But what we do know is that the key differentiator between success and failure in the metaverse would be having the right value-focused strategy. And if we are talking about creating and generating value, ITSM talent is indispensable.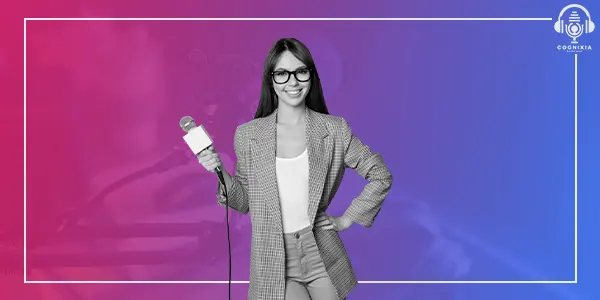 The key is to experiment and discover, to be open to possibilities, and to be ready to push boundaries of what we know to be real now. It's time to come up with different hypotheses and find out what works to develop a new proof-of-concept. ITSM professionals would play a key role in holding the fort strong, making sure the teams don't get bogged down in technical complexities and the use cases keep pouring in.
To capture the essence of this whole discussion – the emergence of the Metaverse-as-a-Service is evitable. To manage the services, one needs top-notch IT service management talent. The best ITSM talent would be ITIL certified, so if this is an area of interest for you, getting started on the ITIL certification career path is exactly what you need to do. The first step on the career path is the ITIL 4 Foundation certification, so you know what you need to do.
This is where our company – Cognixia – an AXELOS Authorized Training Organization steps in to help. We offer the complete ITIL portfolio, including the most popular first step – the ITIL 4 Foundation certification. Cognixia's ITIL 4 Foundation training and certification is 100% live online and instructor-led training conducted over the weekends, giving you a chance to pursue the ITIL certification while juggling a job and everything else. The online ITIL training follows the official AXELOS outline and recommendations, including the mock tests, to ensure every participant is thoroughly prepared for the ITIL 4 Foundation certification exam.
So, what are you waiting for? Get in touch with us today to get started!
And with that, we come to the end of this week's episode. Hope you enjoyed listening to us and are as excited about the metaverse as we are. Thank you!