Today the world of information technology has become quite revolutionary. It's the age of emerging technologies and times of evolutionary advancements. The world is moving fast in the direction of artificial intelligence and robotics. These changes have been brought by a lot of factors which have been constantly changing the face of IT for a very long time.
Technologies like Big Data Analytics, Cloud Computing, IoT, Android and Data Science have become immensely popular in the past few years. There are several certification courses online in the field of IT which one must know about. These certifications not only prepare you for the disruptive technologies but at the same time usher you into a world of endless opportunities. Here are my picks of five of the most popular IT certifications one must know about.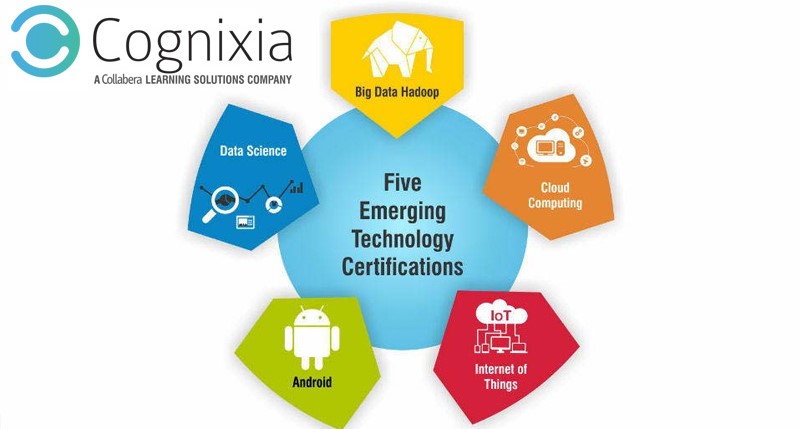 Big Data Hadoop
Hadoop is an open source framework designed by Apache to tackle the problem of big data. Big Data as we all know is referred to the large volumes of data that is being created by every business however small or big it is. Today we are surrounded by a wide range of machines and devices each of which transmits some amount of data. All this data has to be stored, processed and analyzed. This is where Hadoop comes in. Enrolling yourself in a Big Data Hadoop program you expose yourself to the Hadoop environment and it's aligned tools.
Big Data Hadoop is of two kinds – Hadoop Development and Hadoop Administration. As the name suggests the former trains you on how to develop Hadoop projects while the latter focuses on the running and upkeep of the Hadoop projects. Not only do these training will educate you on Hadoop cluster but on related concepts like HBase, Zookeeper, and Sqoop. The training also involves industry-based use cases and projects.
Cloud Computing
With the advent of big data, there has always been the issue of storage. One question which has bothered the IT professionals and analysts for the longest time is where one store these large volumes of data generated by machines and devices around us. The answer lies in the clouds – Cloud Computing as we call it is referred to the network of remote servers hosted on the internet used to store, manage and process data in place of using a local server or a personal computer.
Cloud solves a lot of storage problems as it provides endless space. It is easily accessible and is also cost-effective when it comes to storing large amounts of data. There are lots of service providers who provide cloud solutions like Amazon Web Services or AWS. There are specific training designed to educate you on Cloud Computing and the functioning of service providers like AWS. It is one of the most flourishing fields in the IT today.
Internet of Things
Internet of Things is the concept where machines communicate with other machines without any human intervention but in an attempt to facilitate the human life as we know it. This is usually done through embedded sensors on machines, devices, and products which we use on a daily basis. IoT Developers have become one of the most sought-after professionals in the IT spectrum since building smart-phones, smart-cars, smart-homes, and smart-cities have become the "in thing."
Making anything smart means that it can function on its own and even has the ability to inform the owner in situations when it can't. IoT Training which is being provided in the market to educate, train and prepare you to become an IoT Developer. IoT has been one of the hottest skills in demand in the last two years.
Android
Android needs no introduction. It is the most popular and widely used smart-phone OS which also happens to have the biggest market share. Android App Developers are highly regarded professionals for a simple reason that they have a huge market to cater to. People are always craving for new applications and who can give them that? Android App Developers.
There are a number of training programs for professionals who wish to make a career in Android App Development. These training coach you on modules from conceptualizing an app to getting it live and running on the app store.
Data Science
This is referred to as the sexiest job of our times and for all the right reasons. Becoming a data scientist is not an overnight thing but a process which takes time and effort and patience. Although there is no college degree required in becoming a data scientist what you really need is an analytical bent of mind with a sharp sense of identifying the right processes and the basic knowledge of programming. Data Science is a flourishing field and it presents tremendous opportunities for those who wish to make a career in it.
So these are five popular emerging technology certifications which one must know about. At Cognixia we offer the finest training on all these disruptive technologies. Our trainers are industry veterans who put you through industry-based use cases and projects thus preparing you to take up any project across the globe. For further information, you can write to us.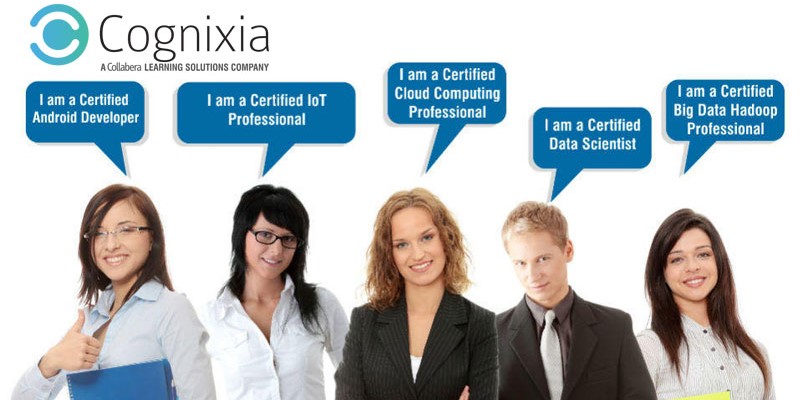 ~ Sunny Shah