In today's fast-changing business setting, organizations are constantly looking for methods to remain ahead of the competition and deliver projects effectively. Agile approaches, such as Scrum, have gained popularity owing to their potential to improve cooperation, adaptability, and overall project success. As a result, earning a Certified Scrum Master (CSM) has become a significant accreditation for people seeking to succeed in project management.
Five compelling career-oriented reasons to become a Certified Scrum Master in 2023.
Stand out in a competitive job market

In today's competitive employment market, it is critical to distinguish oneself from other candidates. Professionals with Scrum knowledge are in high demand across sectors. By becoming a Certified Scrum Master, you demonstrate to future employers that you are a significant asset. The CSM certification validates your expertise in Agile project management, making you a desirable candidate for jobs such as Scrum Master, Agile Coach, or Agile Project Manager. It provides an advantage in the job market and boosts your chances of securing coveted positions.

To get the CSM certification, you must complete a rigorous training program proving your dedication to continual learning and professional growth. It demonstrates your commitment to learning Agile ideas and practices, making you a more appealing prospect to hiring managers.

Higher earning potential

Certified Scrum Masters tend to have more earning potential than non-certified peers. According to industry studies, CSM-certified professionals earn considerably higher wages on average. Organizations understand the importance of having qualified Scrum Masters who can successfully manage Agile teams and generate successful project outcomes. The certification verifies your Agile project management skills and competency, allowing you to negotiate higher remuneration packages.

Organizations are increasingly prepared to invest in Agile personnel who can assist them in negotiating challenging projects and achieving outcomes as Agile approaches gain popularity. By becoming a Certified Scrum Master, you position yourself for future wage increases and enhanced earning potential.

Access to a wide range of industries

Agile approaches like Scrum are not restricted to a single business or sector. They have found broad use in various fields, including software development, finance, marketing, healthcare, and others. You gain diversity in your career options as well as can explore chances in numerous sectors by acquiring the CSM certification.

Working in different businesses helps you to grow your professional network and broaden your skill set. You may apply your Scrum skills to projects in a variety of disciplines, broadening your experience and enhancing your market worth. This adaptability opens the door to new challenges and exciting employment opportunities, allowing you to choose a professional path that matches your interests and ambitions.

Expand your job prospects

A Certified Scrum Master's function is adaptable and may lead to various professional prospects. While the conventional Scrum Master role entails facilitating Agile procedures and leading teams, CSM certification paves the way to multiple professions within the Agile ecosystem. These jobs include Agile Coach, Project Manager in Agile contexts, Product Owner, or Agile Consultant.

You have a thorough knowledge of Agile concepts as a Certified Scrum Master, allowing you to contribute to numerous elements of project management. This variety of work opportunities gives you the freedom to pursue a career path that matches your talents, interests, and objectives. It permits you to try out new jobs and take on new challenges, broadening your professional horizons.

Accelerate career progression

Organizations recognize the relevance of Agile project management and its influence on project success in an increasingly Agile-driven environment. You establish yourself as a qualified leader who can manage teams, handle complexity, and achieve outcomes by becoming a Certified Scrum Master. This can drastically boost your professional development.

The CSM certification validates your ability to manage Agile projects successfully, guaranteeing successful outcomes and client satisfaction. The need for skilled Scrum Masters is increasing as organizations continue to embrace Agile methodology. By acquiring the CSM certification, you position yourself as a useful asset for organizations wishing to adopt or enhance their Agile practices.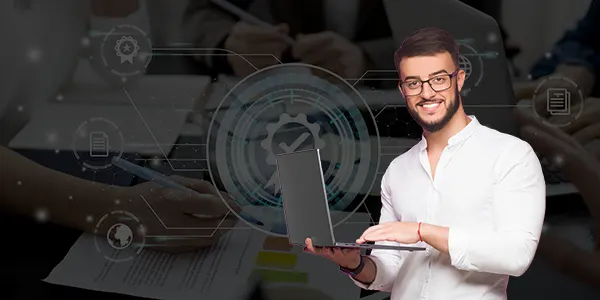 Read a Blog Post: Why is adding information security as an afterthought dangerous?
Certified Scrum Masters  – Growth
Certified Scrum Masters are frequently found at the helm of project management projects, leading cross-functional teams as well as driving organizational transformation. This exposure to high-impact projects, along with strategic initiatives, can help you advance in your career. Employers will value your ability to use Agile ideas effectively and practice, leading to promotions, leadership roles, and additional responsibilities.
Furthermore, the Scrum Master job offers several prospects for professional development. Working with Agile teams allows you to obtain valuable skills such as facilitation, servant leadership, conflict resolution, and stakeholder management. These abilities are transportable and relevant to a variety of other managerial positions. When paired with hands-on experience, the CSM certification provides you with a well-rounded skill set that qualifies you for long-term success in your profession.
Conclusion
Obtaining the Certified Scrum Master credential is a wise career step in the highly competitive and quickly expanding field of project management. It provides several career-related benefits, such as standing out in a competitive work market, increased earning potential, access to varied sectors, ample job opportunities, and expedited career growth. Investing in your Scrum Master certification is an investment in your future that will position you for long-term success in the ever-evolving field of Agile project management.
The Certified Scrum Master certificate is becoming increasingly relevant as organizations see the advantages of Agile approaches and seek employees with Scrum knowledge. It reflects your dedication to lifelong learning, your expertise in Agile project management, and your ability to steer effective project results. Accept the chance to become a Certified Scrum Master in 2023 and open the door to a world of fascinating job opportunities and personal development.
Become a better Scrum Master with Cognixia
Take advantage of online certified scrum master training if you want to pursue a profession in project management. Scrum Alliance awards the CSM credential to learners who have completed a Certified ScrumMaster course and verified their expertise through the CSM test.
As a Certified Scrum Master, you can perform the following functions:
Assist your project teams in effectively implementing scrum.
Contribute knowledge beyond that of a project manager.
Assist your team with cooperation and structure by acting as a 'servant leader.'
Defend your team against both internal and external distractions.
The need for Scrum Masters has grown tremendously as more businesses adopt agile methodologies. Therefore, the CSM certification course is already so popular. As a result, getting a scrum master certification online is highly advised.
Get enrolled in certified scrum master training online with Cognixia – the world's leading digital talent transformation company.
We are dedicated to assisting learners in shaping their professions and futures in this competitive world by offering them comprehensive digital technology training and certifications. We're here to provide each aspirant with the finest online learning experience possible. We help them expand their knowledge through interesting training sessions and add value to their resume. Cognixia provides highly engaging instructor-led courses to both individuals and organizations.
Under this online certified Scrum Master training, you will cover the following –
Agile Thinking
The Scrum Framework
Implementation Considerations
Scrum Roles
The Scrum Team Explored
Agile Estimating and Planning
The Product Owner
The Scrum Master Explored
Prerequisites for CSM course
Participants must have a basic understanding of software development concepts to take this Scrum Master course from Cognixia. This CSM course is mainly for –
Members of Scrum teams – developers, Scrum Masters, and product owners
Managers of Scrum teams
Teams transitioning to scrum
Professionals intending to pursue the Professional ScrumMaster certification