Hello everyone and welcome back to the Cognixia podcast. Every week we get together to discuss a new topic from the world of emerging digital technologies. If you have been listening to us for the past few weeks, you would already be aware that we are currently doing a five-part series on one of the hottest topics in the world of technology right now – ChatGPT. If you are tuning in to our podcast for the first time, we are super glad to have you on, welcome to the Cognixia podcast. Today is the fourth episode in the five-part series on ChatGPT. From the title of this episode, you already know that today, we would be talking about how to fuel automation by using ChatGPT. So, without further ado, let us begin today's episode.
Artificial intelligence tools and smart tools have been around for quite some time, but none have garnered as much attention or a following as ChatGPT has managed to achieve. Compared to even the most popular platforms like Netflix or once-upon-a-time Facebook, ChatGPT has been the fastest to achieve one million users. It would not be an understatement to say that today, ChatGPT is the most accessible generative artificial intelligence tool available in the market.
Coming to automation development, ChatGPT can be integrated with automation development and leveraged to provide personalized customer interactions – from responding to common queries to delivering support for more complex problems. This automation would improve accuracy, reduce response times, and be available & accessible 24×7, all of which are very important factors in the current times. This, in turn, leads to enhanced customer satisfaction and better consistency of responses. So, in this episode, we will explore the different ways that ChatGPT's capabilities can be leveraged to enable automation development as well as design.
One of the first ways to leverage ChatGPT for fueling automation development & design is to understand other developers' codes. If you just copy the code, you would like to understand in the ChatGPT window and ask what the particular code will do ChatGPT will give you insights into what can be accomplished by that code. However, as we mention in episode 3 of this series, the last week's episode, ChatGPT has some data privacy and copyright concerns, so be careful about what code you are sharing with ChatGPT, and that you are not violating anybody's privacy or intellectual property rights in the process. ChatGPT can turn out to be an especially helpful tool when trying to understand code in a programming language you are proficient in. So, say you have some code in front of you that is in VB.Net, SOQL, JQL, LINQ, or something that you don't understand, just ask ChatGPT! This will help you understand the code, well, that's the immediate direct benefit but it will also help you expand your knowledge of programming languages you don't know all that well yet.
Now, that's brilliant, I would say! And, similarly, you can also use ChatGPT to create documentation for your code. Just the way you copied the code to understand it, you can copy your code into ChatGPT and ask it to create user documentation for that code. You can also ask ChatGPT to write about the common questions you feel users will have about what is getting accomplished by that code, and compile everything together into very smart & useful user documentation. You can use ChatGPT to update your user documentation whenever you roll out updates to the software as well. ChatGPT can prove to be a useful tool for creating user documentation more efficiently, while also helping automate updates, in turn, helping save time and effort for developers, business analysts, etc.
Another amazing thing you can do for powering your automation development & design initiatives is to use ChatGPT for creating code from any natural language requests that you might receive. Suppose you are someone who does not have a coding or a development background, you can still use ChatGPT to understand things and accomplish tasks. Using ChatGPT, anybody with no prior background in coding or development can easily generate automation workflows from natural language descriptions. All one would need to do for this is to explain what they need to be accomplished to ChatGPT, and the latter will write the code for them, and voila! Though fair warning, we would strongly recommend the code be checked by someone, if possible, before going live with it.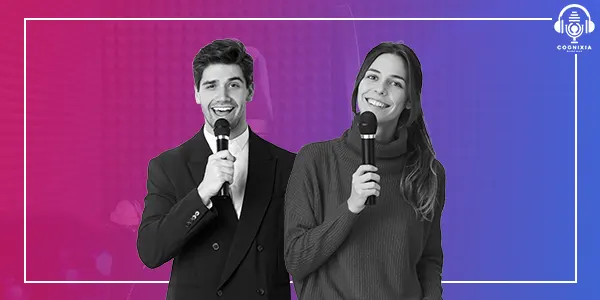 Oh yes, absolutely! If you've heard the past three episodes of this series, you would know exactly what we are talking about, hahaha!
So, ChatGPT capabilities can be leveraged to help non-tech users build automation workflows from simple, plain language descriptions, thereby driving what we can call 'citizen development' opportunities.
Yet another way ChatGPT capabilities can be leveraged for automation development and design is to generate test data. We all know how important test data is for testing software and applications. Now, creating or acquiring the right test data can be tedious but ChatGPT can make things so much easier for everyone. ChatGPT capabilities can be leveraged to quickly generate fake data for testing the software & applications which are still respectful of the rules of logical integrity. This would make testing so much quicker and more accurate too!
And, Eshan, not just that, using ChatGPT you can actually generate test data for a code sequence too. So, say instead of a whole application or an entire software and you need a test script for it. Enter, ChatGPT! ChatGPT can quickly and easily assist you and generate the required testing code, in whatever programming languages you need – Python, JSON, C, XAML, etc. It can also help convert the testing code from one programming language to another very easily. This can help significantly accelerate the creation of test scripts for your workflows.
To sum it up, I think it would be safe to say that leveraging ChatGPT capabilities for automation development and design can transform the way you approach customer engagement as well as workflow management. When the power of automation and the level of personalization that can be offered by ChatGPT are brought together, you get a valuable opportunity to streamline your workflow, reduce your costs, improve accuracy, and enhance productivity while also reducing your time-to-market.
And, we won't lie to you, this may not always be an easy thing to do, sometimes embracing ChatGPT in automation development and design can be a bit complex, no doubt about that, but what we can assure you, is that it will be worth of your efforts. When repetitive tasks get automated, it frees up the human bandwidth for more important and relevant tasks, that's a fact. What you essentially need to do is identify the right use cases that would fit with your requirements and resources, and then work towards implementation from there, right?
Absolutely! And with that, we come to the end of this week's episode and the fourth part in our five-part series on ChatGPT. Next week's episode will be the last and final part of this special series, and we hope you are enjoying listening to it. ChatGPT can be a valuable tool to have in your arsenal, but take it with a pinch of salt, we'd say, it comes with its unique set of challenges and loopholes too. With time, maybe these challenges will get resolved, and the loopholes will be plugged in, but until then, just be careful!
Totally, Eshan, I couldn't agree more with what you just said. We hope our listeners find this information useful. So, see you next week with the final part of our ChatGPT series. Until then, happy learning!