Hello everyone, and welcome back to the Cognixia podcast. We are back with another interesting episode today. Every week, we get together to discuss a new topic from the world of emerging digital technologies – from new developments to hands-on guides, from things you should know to what you can do to embrace new tools and best practices, IT service management to Generative AI and so much more.
In today's episode, we talk about the new Search Generative Experience or SGE rolled out by Google. With the Search Generative Experience, Google is bringing the power of Generative AI to its search platform to offer its users new ways of finding, visualizing, and creating content.
In a recent blog post, Google said, "Search has long been a place where you can find information to help with life's questions – whether they are big or small. With advances in AI, we have continued to develop simpler and smarter ways to help you uncover useful insights & make sense of information. As we continue to experiment with bringing Generative AI capabilities into Search, we are testing new ways to get more done as you are searching – like creating an image that can bring an idea to life, or getting help on a written draft when you need a starting point."
So, what is the Search Generative Experience? On this, Google elaborates, "There are times when you might be looking for a specific image, but you can't find exactly what you have in mind. Or maybe you have an idea that you need help visualizing. So beginning today, we are introducing the ability to create images with our Generative AI-powered Search Experience or SGE."
Simply put, Search Generative Experience or SGE enables Google users to generate AI images and text by entering a prompt into the Google Search bar. This is like how the popular Generative AI-powered text-to-image tools like Midjourney and DALL-E 2 function. This capability also rivals Microsoft's Bing Chat powered by GPT-4.
Users can opt-in for the SGE after which they will see an option to create the AI-generated images directly when using Google Images. The model, however, is currently in its trial phase. The function is currently only rolled out in the United States for users aged 18 and above.
Google has been actively working in the Generative AI space for quite some time now. The SGE builds on a lot of work Google has done, including the BERT Natural Language Processing Engine and the even more powerful Multitask Unified Model. The latter is a large language model believed to be about 10,000 times more powerful than the BERT engine. Google has also shared that the SGE is powered by a range of different LLMs including advanced versions of the Multitask Unified Model as well as the PaLM 2. This is just one piece of Google's concerted efforts to focus more on the growing demand and interest in Generative AI and allied technologies & tools.
Once a user enters a prompt, the SGE will draft a note based on that prompt which can be edited by the users to change the length, the tone, the language, etc. to make it fit better with the idea or requirement at hand. Users can also export the note thus created to Google Docs or Gmail.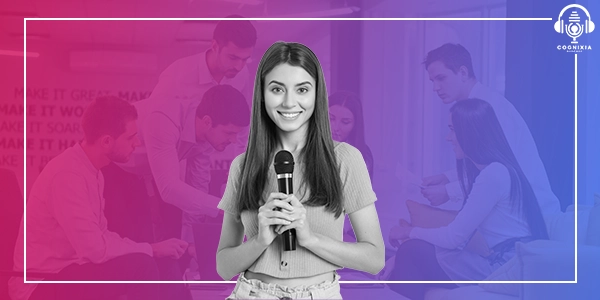 Now, when it comes to such cutting-edge Generative AI tools, concerns about safety and security are always there. On this front, in its blog post Google shares that while AI can open new & exciting possibilities, they also recognize the need to introduce this technology responsibly. This is why they are building safeguards into the Search Generative Experience and would be blocking the creation of images that run counter to their prohibited use policy for Generative AI, including harmful and misleading content.
Another common concern with the usage of Generative AI tools is that the work generated using AI often gets passed on by people as done by themselves, which is unethical. To combat this, Google has assured that every image generated using the SGE would have specific metadata labeling as well as embedded watermarking to indicate that the image was created using artificial intelligence.
In the same blog post, Google has also shared that it will soon be launching a tool that will help users learn more about any image, assess the context, and check the credibility of the images. It will help users find out if a particular image was created using Generative AI or not. The tool would also show users when the image was first discovered by Google and would also show users other web pages that use the same or similar images in their content, including results from news websites and fact-checking websites.
Google has opined that it strongly believes that Generative AI in Search can help spark inspiration and help you, the users, get even more done. We at Cognixia do agree here. Generative AI has huge potential and we have barely managed to scratch the surface yet. Cognixia has launched some best-in-class hands-on live online instructor-led courses in Generative AI to help you learn more about prompt engineering, working with large language models, etc. These courses are designed for business leaders, developers, and everyone interested in learning more about Generative AI as well as improving their productivity and efficiency by leveraging the potential of Generative AI in their daily lives. We strongly recommend all our listeners to visit our website – www.cognixia.com and check out our new Generative AI courses to learn more about these courses. You can connect with us directly from our website using the chat function there, or you can drop us a line on any of our social media handles. These courses are designed to be practical-heavy, ensuring every learner gets ample hands-on experience working with Generative AI and practicing all the skills they learn during the course, plus there are assessments for every module too! Exciting, isn't it?
With that, we come to the end of this week's episode of the Cognixia podcast. We hope you enjoyed listening to it and found some useful information in it. Once the Search Generative Experience is rolled out in India, we would love to know your thoughts about how you find it too, though when that will happen, we really don't know. But we are all looking forward to it, aren't we?
We will be back again next week with another interesting and insightful episode of the Cognixia podcast. Until then, happy learning!