Scrum is currently widely used in Agile project management. Scrum has gained popularity in recent years because of the key concepts outlined in the 2001 Agile Manifesto. As businesses of all sizes embrace Agile methodology, the responsibilities of Scrum Master, Scrum Coach, and Product Owner have become critical to project success. This blog will go through the significance of coaching in the Scrum framework.
The Evolution of Scrum Roles
Not long ago, finding work as a Scrum Master, Scrum Coach, or Product Owner was practically impossible. The Agile Manifesto, a foundational text that created Agile concepts, was released in 2001. Despite being available for more than two decades, Agile principles are still relatively fresh to a large percentage of the workforce. However, when Agile software development approaches gained popularity, terminology such as Scrum, Jira, and the Scaled Agile Framework entered the business landscape. Due to this growth, previously unheard-of professions like Scrum Coach have emerged and are now crucial components of the Agile ecosystem.
Understanding the Scrum Coach
In the Agile environment, a Scrum Coach isn't an entirely new concept. They belong to a subgroup of Agile Coaches. All businesses, regardless of size or industry, require assistance with their Agile transformations.
A Scrum Coach is crucial to facilitating this shift and assisting firms in moving from understanding Agile to implementing Agile principles in everyday operations. More than just theorists, scrum coaches help teams execute Scrum successfully by demonstrating a complete and transferable understanding of it.
Defining the Scrum Coach Role
A Scrum Coach has more to offer than a team-focused Scrum Master. Scrum Coaches are frequently Scrum Masters and may have previously served as Product Owners. Their competency extends beyond the bounds of a two-day training certification, as they have years of genuine experience in various occupations.
Corporations typically engage Scrum Coaches as consultants, focusing on the broad picture—either the whole organization or departments. They are crucial in organizing teams to allow efficient Agile development processes.
Agile Coach vs. Scrum Coach
While the term Agile Coach can apply to various Agile methodologies such as Scrum, Extreme Programming (XP), Kanban, and others, a Scrum Coach focuses only on the Scrum framework. The Scrum Coach's job is between an Agile Coach and a Scrum Master. While they may be inexperienced with other Agile methodologies, they are undeniable Scrum experts with real-world experience as well as extensive knowledge of Scrum procedures.
Why do leaders need coaching?
Teams must think and conduct differently when implementing agile working methods inside an organization. If such agile teams are to flourish, leaders must also be agile. In many respects, the adjustments leaders must make are more significant and difficult than those their employees must make.
Any enterprise must acknowledge the need for robust and agile leadership, although agile teams frequently struggle or fail for the same reason. The agile mindset needs to break into every level of the organization for it to be effective.
Many leaders are unable to see or understand that adopting agile requires a shift in them as well. Many are unable to admit that changing their way of thinking today will have any impact on the agility of their teams or organizations since doing so requires them to give up decades of routines, opinions, and behaviors that have helped them succeed in their professions.
The Role of an Agile Enterprise Coach
An Agile Enterprise Coach is an expert who works with organizations to implement Agile techniques. They provide mentorship, training, and support services, with the ultimate goal of assisting businesses in switching from conventional project management to a more adaptable and responsive strategy that aligns.
By providing leaders the time and space to think through and discuss their problems, an agile coach should help bring about positive change. Agile coaches' inquiries can help company leaders prevent blunders and progress their businesses by revealing formerly unknown insights. This, when you combine it all with proper guidance or training, has the potential to expose hidden tactics and modes of functioning. Agile coaching may give the participant some additional knowledge and resources that they might have acquired otherwise. It also increases the confidence in their decision-making. Furthermore, the coach's knowledge enables them to share instances with others and helps them understand the benefits of thinking and doing differently.
Some of the advantages of Agile Enterprise Coach:
Risk Reduction: Employing a coach helps the company lower the risks involved in any project. Coaches also ensure that all the projects are completed on time and within budget.
Better Communication: Coaches act as a conduit between the development teams and the stakeholders. They keep everyone involved in the project informed of its progress. They also allow total transparency among all project participants and swiftly address problems within any team.
Enhanced Agility: Scrum or agile development methodologies reduce development times. This further boosts the business's effectiveness or competitiveness in the market.
The Importance of Coaching
Development teams are everywhere. They're spread out throughout big organizations. Within the same organization, there are frequently teams that are completely unaware of one another. These teams are connected and made aware of one another by a scrum coach. The coach would next create Communities of Practice at this point. These are horizontal, loose groups of individuals where, for instance, the whole organization's front-end developers may meet and exchange experiences. Although these gatherings are informal, they are essential for spreading Scrum across a whole company.
The goal of bringing in coaches is to boost productivity. They accomplish this by correctly deploying the Scrum Guide across the whole company. Organizations frequently mistake Scrum or Agile for a 25x productivity elixir that they may consume. The work of a Scrum Coach does result in increased productivity, but it takes time and effort to see those benefits. It's not magic.
Encourages an approach of continual improvement
Helps the team solve problems and resolve conflicts
Develops the team "to the point where members understand how to best learn from their fellow teammates"
Changes the perspective, mindset, or behavior that is impeding the team's ability to conduct Scrum successfully
Encourages the team to provide open and honest feedback to one another
Assists the organization in achieving extraordinary achievements by providing high-quality, valued goods
Coaches the whole organization in product management with an emphasis on generating business value constantly
Encourages and supports cooperation and collaboration with Scrum teams
Conclusion
It is impossible to exaggerate the value of mentoring in the Scrum process. It is essential for assisting businesses with Agile transitions. It provides long-term advantages while ensuring the effective implementation of Agile concepts. In today's dynamic business environment, effective coaching motivates teams and promotes a culture of continuous development, driving firms toward greater agility and success.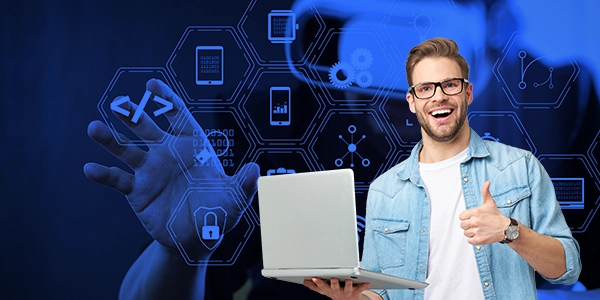 Become a certified scrum master
Enroll in Cognixia's online certified scrum master training. Scrum Alliance awards the CSM credential to learners who have completed a Certified ScrumMaster course and verified their expertise through the CSM test.
As a Certified Scrum Master, you can perform the following functions:
Assist your project teams in effectively implementing Scrum
Contribute knowledge beyond that of a project manager
Assist your team with cooperation and structure by acting as a 'servant leader'
Defend your team against both internal and external distractions
The need for Scrum Masters has grown tremendously as more businesses adopt agile methodologies. Therefore, the CSM certification course is already very popular. As a result, getting a scrum master certification online is highly advised.
Get enrolled in certified scrum master training online with Cognixia – the world's leading digital talent transformation company.