Everyone is raving about the artificial intelligence ChatGPT right nowadays. Almost every media site is reporting on what AI can achieve and whether it will eventually be able to replace employees.
ChatGPT gives a range of advantages for project management, from task and resource management to real-time updates & decision assistance. ChatGPT is becoming an increasingly popular choice for project managers trying to increase their efficiency & effectiveness. Because of its ability to deliver rapid and accurate information, facilitate communication, and simplify procedures.
But how does ChatGPT help in project management?
This blog will look at how ChatGPT can benefit project managers and help them achieve better outcomes. We will explore how ChatGPT may benefit any project management team, from boosting communication and cooperation to better decision-making and process improvement.
ChatGPT for project management
ChatGPT can assist project managers in a variety of ways. If you manage projects, you understand the importance of effective communication. You can quickly and easily get your teammates on the same page using ChatGPT. It delivers accurate and timely information and responses to inquiries. Chat makes it easier for team members to communicate and collaborate since they can acquire the information they need without waiting for a single person's reaction.
Furthermore, compared to other means of acquiring information, ChatGPT gives brief replies that can save time and boost productivity. This can result in a more effective and organized team dynamic.
ChatGPT is simple to use and completely free to try. It is compatible with your desktop, laptop, and mobile device. Start a new account and ask your teammates to join it first. You can utilize ChatGPT to its full capacity once you've set it up.
Impact of ChatGPT on project management
ChatGPT has the following influences on project management:
Automation:

ChatGPT can automate project management processes such as establishing project plans, tracking progress and budget, and providing documentation.

Boost Efficiency:

ChatGPT can assist in performing operations faster and more precisely, as well as manage resources more efficiently, by automating jobs.

Reduce Risk:

ChatGPT helps project managers identify issues early and propose solutions, reducing project risk.

Better collaboration & communication:

ChatGPT helps project teams develop communication strategies and share project data by facilitating communication and cooperation.

Improve transparency:

ChatGPT can assist project managers in making the project more visible for all stakeholders by automating reporting and documentation.
What ChatGPT Can Do for Project Management
Data collection and research

ChatGPT disseminates knowledge and performs research on project management subjects such as best practices in the industry, project management approaches, and special tools and techniques.

Plan and strategy creation

ChatGPT can help you establish project strategies and plans by offering information on essential project management components such as project scope, timetable, budget, and risk management.

Task assignment and management

ChatGPT may advise on best practices for allocating work, managing team members, and tracking project progress.

Communication and cooperation

ChatGPT may give information as well as best practices for interacting and cooperating with stakeholders such as team members, suppliers, & stakeholders.

Decision-making and problem-solving

ChatGPT can help you locate knowledge and assistance for problem-solving and decision-making, such as methods for recognizing and resolving difficulties, making informed decisions, and risk management.

Professional growth and training

ChatGPT may give professional development and training resources, such as information on relevant industry certifications, training programs, and best practices for upskilling.

While ChatGPT can give knowledge and help in numerous elements of professional growth and training, it is not a replacement for hands-on experience or formal training. It should supplement and improve the project management process rather than replace professional project management procedures.

Text summarization

ChatGPT can summarise project documentation, reports, and other long-form languages, allowing project managers to comprehend key information easily.

Addressing queries

ChatGPT can provide answers to project-related queries such as project status, timeframe, budget, and more.

Task delegation

ChatGPT may help with task assignments by proposing which team members might be most suitable for a certain job based on their talents and workload.

Analytics predicting

ChatGPT may analyze data and forecast project statuses, such as anticipated delays or places where you may require more resources. The predictive analytics capabilities of Chat may give significant insights into the future state of a project, assisting project managers in identifying and assessing potential hazards, making educated decisions, and mitigating potential dangers.
These are just a few instances of how ChatGPT may help project managers. ChatGPT is vital for any project management team because it offers rapid and accurate information, expedites procedures, and increases communication and cooperation.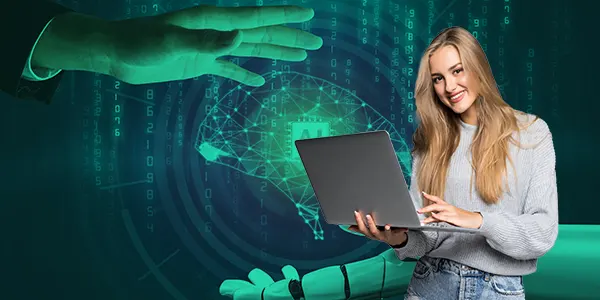 Read a Blog post: Top 10 Project Management Software for 2023
How to use ChatGPT in project management
Develop a chatbot workflow

The first task is to create a chatbot process. It entails generating a list of activities you need to automate and the sequence in which you want to accomplish them. It will assist in determining the best approach to use Chat.

Input data

Once you build the chatbot workflow, it requires you to input the appropriate data, which covers any information that the chatbot needs to comprehend the tasks it has to do.

Train the chatbot

The next stage is to train the chatbot on the inputted data. It will be able to comprehend the duties that are required of it and respond accordingly.

Test the chatbot

Once you have given the instructions, you should test it to ensure it performs properly. You can accomplish this by having it answer example requests.

Install the chatbot

The last step is to install a chatbot in the project management system. It will be possible to utilize it to automate project-related tasks.
Chat can minimize the time and effort necessary to manage projects by automating several components of the project management process. This allows project managers to concentrate on high-level responsibilities like strategy formulation and issue resolution.
ChatGPT can help with and improve several areas of the project management process. Project managers should use ChatGPT to augment their skills and knowledge, not as a substitution for professional project management procedures.
Learn PMP with Cognixia and upskill yourself
The Project Management Professional (PMP) certification is the most sought-after project management qualification. PMP certification enables project managers to operate remotely across several sectors and from anywhere globally.
Active professionals create the training course, and then the project management community evaluates them before releasing them to ensure that it always represents the current status of the profession. Organizations are now emphasizing the development of leadership, negotiations, and dispute settlement abilities, in addition to conventional IT and technical talents. We give the most up-to-date training suited to the industry's need for workers with the necessary capabilities through our globally recognized PMP certification.
This PMP online training includes a variety of concepts. It explains the distinctions between project management & operations management. Cognixia's PMP Certification Training has been intended to assist managers/professionals in managing projects more efficiently and effectively by utilizing the Project Management Life Cycle.
Cognixia – the world's leading digital talent transformation company – offers learners the official PMP-PMI Certification Training. We provide an extensive online PMP training program that consists of multiple project management training modules. This PMP training course will cover a wide range of topics – taking you through various aspects of project management & operations management.
The PMP certification course has been designed to help you manage big projects more efficiently and effectively with the help of the Project Management Life Cycle.
Under this course, you will learn:
What project management is
What are project management's basic characteristics are
How the strategic management works in the project management office
Project management lifecycle
Best practices – project management
The PMP certification exam