Project management software support project managers & teams in meeting customer needs while staying within schedule, financial, and scope limitations. However, given the number of project management software solutions available, choosing the best one for your projects or organization can be complex.
A list of the top project management software for various industries and company needs to aid you in this critical decision-making process.
monday.com

Monday.com is a popular project management service provider that offers a versatile solution for teams of all sizes. While it may appear overwhelming at first, the Monday work management UI & dashboard is packed with functionality and provides significant configuration management options. While other systems rely on a limited number of views of project data, Monday.com's work management provides users with the most freedom in adding and configuring useful visualizations.

Monday work management features:

Visualize project data with a variety of tabular, kanban, and dashboard views.
Users can customize colorful interfaces that bring project details to life.
Create and distribute surveys for data collecting using the WorkForms tool.
Integrate with developers, marketing, CRM, and project management.
Use pre-built automation and a plethora of choices to create automation rules.

Smartsheet

Smartsheet's project & task management platform, launched in 2005, is one of the most reliable options in the project management software industry. From onboarding to utilizing the platform, the interface's usability, and the features' flexibility, it is an impressive tool. Smartsheet improves on established technologies by integrating accessible user experience elements, necessary integrations, robust configuration, and no-code functionalities into a spreadsheet interface.

Smartsheet features:

Create, import, & manage project data on a central cloud-based system.
Visualize project data using Gantt, Grid, card, & calendar views.
Flexible choices for configuring and modifying project field data.
WorkApps, the platform's no-code solution for creating web and mobile apps, is now available.
Utilize filters to identify actions in an activity log for tracking change management.

ClickUp

ClickUp is the market leader in project management software. Only five years after its launch, the San Diego-based company is now one of the leading providers of project management solutions. ClickUp considerably surpasses expectations by providing a plethora of project views & tools to boost productivity and communication across a wide range of functional teams. ClickUp also offers a variety of budget subscriptions for various team sizes, and it's tough not to consider the market's emerging project management software.

ClickUp's features:

Use the List, Board, Gantt, Calendar, Workload, and Map views to visualize project data.
Create and change tasks from a list of possible operations or bulk edit tasks.
Manage granular platform features & security parameters.
The Dashboards view allows you to track and display project statistics.
Import data from other software like Monday, Trello, Asana, Jira, Basecamp, Wrike, and Todoist.

Teamwork

Teamwork is project management software that allows for team and task management. The platform provides a comparable range of services as other top project management systems but excels in time monitoring, budgeting, and stakeholder management. Whether humans or a third-party contractor, teamwork is ideal for optimizing tomorrow's internationally scattered operations.

Teamwork features include:

Visualize project data with Gantt charts, kanban boards, calendars, and table views.
Create and distribute project data reports in CSV, Excel, or PDF format.
Create reusable project templates, dashboards, hazards, and project-level tags.
Connect with Zapier, Google Drive, Box, Slack, Microsoft, HubSpot, and more services.
Access in-built Teamwork tools for collaboration areas, IT help desks, client relationship management, and online chats.

Wrike

Wrike, Citrix's newest subsidiary, was already a renowned brand in project management software before the support by the cloud computing titan. Wrike's functionality set provides custom request forms, risk forecasts, invoicing software, and enterprise-grade security, allowing it to manage whole project portfolios. The platform is efficient and robust, with clear use cases for small firms, big organizations, and numerous team tasks.

Wrike features:

Visualize project data using table, board, list, Gantt, time log, as well as analytics views.
Add and edit task duration, time entries, approvals, files, subtasks, and dependencies.
Project templates are available for Agile, IT operations, creative, & project management office teams.
Use customer-managed encryption keys with AWS for external encryption key storage.
Over 400 app connectors and two-way sync with over 30 additional applications are available.

Asana

Asana, one of the most well-known project management software, is a work management platform founded in 2008 by former Facebook employees. In that time, the company has grown substantially, and the platform's flexibility demonstrates why so many organizations pick it. Asana provides something for any team, from evaluating team member workloads to adding strategic goals and creating user security policies.

Asana features:

Use the board, list, calendar, timeline, and workload views to see project data.
Use custom fields, forms, and rules to manage and produce project data.
To view time spent on tasks, use the built-in time tracking tool.
Import data from Google Sheets, Airtable, Trello, Monday Work Management, Smartsheet, or Wrike.
Integrate communications, files, money, information technology, reporting, sales, and security.

Airtable

Airtable has secured over $1.4 billion in funding a decade after its creation to build project management software. Airtable is a sophisticated platform behind its pleasant interface that gives teams granular control over extensions, scripts, and workflows to enhance process management. Among other project management tools, it provides an accurate and smooth import procedure. Additionally, the program offers a clean and user-friendly user interface for discovering and utilizing the platform.

Airtable features:

Use grid, kanban, Gantt, gallery, and calendar views to visualize project data.
Using the Interface Designer, you may create an internal or external app.
Integrate, sync, as well as consolidate data from Google, Jira, and Salesforce.
Deploy pre-built and bespoke automation with granular rule scripting flexibility.
Access 40 extensions created by Airtable, 20 scripts, and 150 open-source applications.

Zoho Projects

Zoho Projects, part of the Zoho portfolio of products, provides teams with a wealth of functionalities for monitoring projects, bugs, time, and resources to enhance cooperation and efficiency. Users may visualize and update project data in real-time using views such as a basic spreadsheet, simple list, kanban board, or Gantt chart, or they can use the Blueprints tool to automate mapping operations. Given that it is the most economical project management software, Zoho Projects has a lot of capabilities.

Zoho Projects features:

View project data in Standard (spreadsheet), Plain (List), or Kanban views.
Create project baselines to assess expected vs. actual work progress.
Track task time to help with workload and resource management.
Integrate with Microsoft, Google, code repositories, and other key apps.
You may use Zoho Apps like Mail, Docs, CRM, Desk, Analytics, and Forms.

Zenhub

Zenhub's inherent interface with GitHub offers the project management software solution a considerable benefit while being the least recognizable choice. Although new project managers with GitHub will find a steep learning curve, developer teams will appreciate the convenience of organizing and viewing data through a familiar interface. To make the most of GitHub project management, Zenhub supports the world's top repository with features such as planning poker, a sprint generator, workflow automation, and reporting.

Zenhub features:

View project data using the Boards, Roadmaps, and Reports views.
By categorizing issues into epics, you may create and adjust team goals.
Import public and private GitHub repositories into a single project platform.
Automate typical operations and sprint generation from backlog concerns.
Use burndown, velocity, and release reports to analyze project data.

Jira Work Management

Jira, Atlassian's main project-tracking software, leads the company's range of communication, code management, and security products. Jira Work Management, an extension of Jira Software geared for use by development teams, offers a comparable combination of project data views, reporting, and configuration features in response to an increasing number of general-purpose project management systems.

Jira features:

View project data in the board, list, timeline, and calendar formats.
Import current work to generate project problems and data collection forms.
Navigate to a Summary page that includes important progress, priorities, and workloads performance metrics.
Connect Jira Software and other Atlassian technologies.
Begin by selecting one of 20 pre-built templates for marketing, finance, human resources, and legal teams.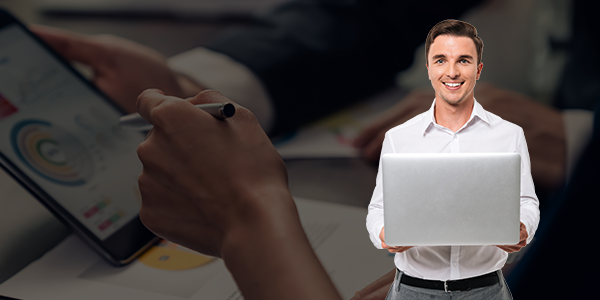 Read a Blog post:
Top 5 tips to ace the PMP certification exam in 2023
Learn PMP with Cognixia and upskill yourself
The Project Management Professional (PMP) certification is the most sought-after project management qualification. PMP certification enables project managers to operate remotely across several sectors and from anywhere globally.
This PMP online training includes a variety of concepts. It explains the distinctions between project management & operations management. Cognixia's PMP Certification Training has been intended to assist managers/professionals in managing projects more efficiently and effectively by utilizing the Project Management Life Cycle.
Cognixia – the world's leading digital talent transformation company – offers learners the official PMP-PMI Certification Training. We provide an extensive online PMP training program that consists of multiple project management training modules. This PMP training course will cover a wide range of topics – taking you through various aspects of project management & operations management.
The PMP certification course has been designed to help you manage big projects more efficiently and effectively with the help of the Project Management Life Cycle.
Under this course, you will learn:
What is project management?
What are project management's basic characteristics?
How does strategic management work in the project management office?
Project management lifecycle
Best practices – project management
The PMP certification exam