Everyone interested in becoming a PMP wants to know how to pass the exam the first time. However, statistics show that 2 out of every five applicants fail the exam on their first try. Nobody can dispute that earning a PMP certificate is not easy, particularly when it comes to passing the test.
But let us tell you that it is possible to succeed on your first try, despite being difficult. There are recurring patterns when you analyze the reasons why most individuals fail. To avoid repeating these errors in your exam, learn from your mistakes to pass the PMP exam the first time.
The Project Management Professional or PMP certification exam is one of the most well-known credentials that help professionals advance their careers. Acquiring this certificate can give your career a new perspective and direction. It connects you with high-paying opportunities in a variety of sectors around the world.
A road map and recommendations to help you pass your PMP exam on the first try:
Know the PMBOK Guide

The PMP exam is mostly based on the PMBOK® Guide. Use this information to your benefit and make this guide your study companion. Every week, learn one knowledge area from the PMBOK® Guide. Start with the guide and proceed to further study materials. This will boost your knowledge of each topic, while other study guides frequently repeat the information and offer the same issue from a new perspective.

Break down the subject areas of the PMBOK® Guide even further and study one process every day. This will assist you in developing a clear strategy for both daily & weekly milestones.

It is not sufficient to just memorize it all. Make an effort to comprehend topics and study them with attention and concentration. This is important since the PMP® exam questions will assess your ability to apply these principles, concepts, and ideas. Many topics are problem-situational descriptions. They contain enough information to give you the best explanation but also include irrelevant information to throw you off track.

Try PMP Exam Prep Workshops

PMP test preparation seminars are a fantastic option if you want to learn in a classroom setting or want more one-on-one engagement. These are excellent methods to meet other aspirant project management professionals in your region in addition to networking through a PMI® membership. The fact that these seminars often satisfy the 35-contact-hour requirement, which is a requirement for applying to take the PMP test, is another advantage of them.

Online resources for PMP test preparation are also available if you prefer online workshops. These online training programs frequently cost less than traditional seminars. Select the strategy for studying that works best for you. Before deciding, do a lot of comparison shopping and study customer reviews.

Solve multiple practice questions

The majority of the PMP assessment questions are situational. Because of this, simply reading the theory does not ensure that you can use it in practice.

Additionally, you'll discover that difficulties fall into several categories as you answer different questions. Some questions are brief and to the point, while others are lengthier. There are inquiries regarding both the formula's foundation and specific situations. ITTO questions you regarding project management tools and methods.

So how is it beneficial to answer practice questions? It will assist you in recognizing the many questions you study for and the various abilities you must develop to fulfill them. You should consider the approach to solving the problem the instant you read it on exam day.

The market is plenty of resources for familiarity tests. Before selecting a source, make sure to research the validity of the data and the provider's reputation.

Have a Timetable

The curriculum acts as a road map for the overall preparation. Before you sit down & study, you must clearly state your goals & plan how you will accomplish them. Let's face it: most of us find testing quite challenging. If you don't have a clear local road, it's easy to get confused while preparing without realizing where you're going.

When creating your strategy, you must consider several factors, the most significant of which is time. How much time do you have to prepare? How many hours per day can you put to the test? Do you like to study in the morning before heading to work, or do you prefer to study at night? Try answering these questions to see what works best for you. The next step is to study the resources you will need to refer to, which is to split the syllabus into distinct assignments and assign them dates. Allow yourself plenty of practice time.

However, remember that having a strategy in place does not ensure you will pass the test. So,  develop a strong study strategy and commit to it.

Take a PMP Training Course

PMI recommends that test candidates enroll in a PMP exam prep course. Successful PMP candidates, on average, spend 35 hours or more preparing, so make sure you give yourself enough time before taking the test.

How Will You Know That You Are Ready?

The PMI® does not define the number of questions that must be adequately answered for someone to pass the test. People believe that a passing score is 62%. To determine whether you are ready, follow the 85% rule.
Continue working on sample questions until you can properly answer at least 85% of them. When you've accomplished this, you're ready to take the exam.
Do not stop studying till the last day for the greatest outcomes!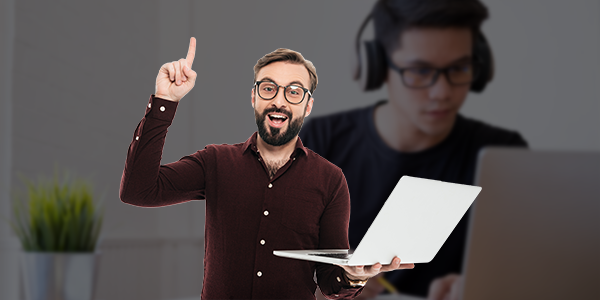 Read a Blog post: Where is project management headed in 2023?
Learn PMP with Cognixia and upskill yourself
The Project Management Professional (PMP) certification is the most sought-after project management qualification. PMP certification enables project managers to operate remotely across several sectors and from anywhere globally.
Active professionals create the training course, and then the project management community evaluates them before releasing them to ensure that it always represents the current status of the profession. Organizations are now emphasizing the development of leadership, negotiations, and dispute settlement abilities, in addition to conventional IT and technical talents. We give the most up-to-date training suited to the industry's need for workers with the necessary capabilities through our globally recognized PMP certification.
This PMP online training includes a variety of concepts. It explains the distinctions between project management & operations management. Cognixia's PMP Certification Training has been intended to assist managers/professionals in managing projects more efficiently and effectively by utilizing the Project Management Life Cycle.
Cognixia – the world's leading digital talent transformation company – offers learners a thorough hands-on live online instructor-led PMP-PMI Certification Training. We provide an extensive online PMP training program that consists of multiple project management training modules. This PMP training course will cover a wide range of topics – taking you through various aspects of project management & operations management.
The PMP certification course has been designed to help you manage big projects more efficiently and effectively with the help of the Project Management Life Cycle.
Under this course, you will learn:
What is project management?
What are the basic characteristics of project management?
How does strategic management work in a project management office?
Project management lifecycle
Best practices in project management
The PMP certification exam