Scrum Masters are the core of agile development. They keep everything organized and on schedule and guarantee that all parties work together. A scrum master's main goal is to guarantee that everyone on the team understands the ultimate goal and when or how they need to achieve it.
While having the necessary technical skills is crucial for a Scrum Master, the soft skills determine success in this position. You need to make sure that the teams successfully carry out the scrum processes. And to effectively organize scrum events, give guidance and assistance for scrum, and manage team disagreements, the role demands good communication skills.
Strong communication skills are crucial if you want to succeed in today's fiercely competitive business environment. Success in every career depends on the ability to communicate well with people, but Scrum Masters need this skill much more than other professionals.
The scrum master, who serves as the team's leader, fosters communication among team members & stakeholders. They must be able to handle disputes, give team members assistance, and properly explain the Scrum methodology.
Additionally, scrum masters must be proficient communicators with senior management as they frequently have to persuade decision-makers of the advantages of the scrum. The team's objectives are more likely to be accomplished by scrum masters, who can interact with and establish rapport with their team members.
A scrum master must be able to impart to the team the project's vision and goals in a clear, concise manner while also offering coaching and criticism. Those lacking these abilities could have difficulty inspiring their team members and struggle to meet the team's goals.
Why are good communication skills important?
The key to success is encouraging open communication among your team members. To effectively foster teamwork, one must be able to listen to others while being open and honest about any expectations.
Build transparency

Your team's ability to communicate openly and honestly with one another is crucial. Your biggest barrier can arise when your teammates don't trust one another. So, it would help if you made sure that team members are transparent. And to do that,

Make sure there is time set up at the sprint postmortem for each team member to openly discuss any issues they may have with the group.
Explain any external obstacles the team may face, along with suggestions for how to overcome them.
During the sprint planning sessions, a more productive sprint will result from open talks about what you can accomplish between the product owner and the scrum team.

Create understanding within your team

The prime objective of the scrum master is to provide an environment in which each member of the scrum team, as well as the product owner, has shared knowledge of the objectives and priorities. Try to understand what the other person is truly saying. The following techniques can enhance these skills:

The product owner should be in daily contact with the scrum master to ensure that the priorities list is accurate and that any modifications are understood.
Knowing why something requires efficient completion is just as important as knowing what actions or stories the team needs to take.
Make sure that every scrum team member has a shared knowledge of what each individual is working on, why they're working on it, and how others may help address any obstacles at the daily stand-up meeting. Giving your team time to ask and respond to questions about the job at hand is a smart practice.

Remove impediments

Have you ever noticed that unavoidable obstacles reduce your scrum team's performance or efficiency? This is not unusual and is primarily due to team communication issues. You may need to exert more effort than you anticipated to resolve these problems and maintain the team functioning well.

Sometimes, you have to play the role of counselor. Some team members may just not share the same opinions as their teammates and require a listening ear. To assist your coworkers in finding solutions to their problems, be prepared to listen to them.
External obstacles may often compel you to learn new procedures and rules or even take on a new position. To overcome the learning curve, make sure you can convey to your team any new skills, methods, or processes you may need to acquire.
Improve Scrum Team Communication
Each week, get together with your team to discuss potential hazards. Talk about the possible issues and any potential remedies. A little planning may go a long way!
Ensure that everyone on the team is aware of the obstacles you have encountered. A useful group discussion on the various ideas might present a wide variety of solutions. The better, the more alternatives there are to pick from. You never know if a team member has encountered a similar issue before and found a creative solution.
Share your project's experience with the leadership team as a post-project exercise so they may learn what to anticipate the next time and then know how to tackle those challenges.
Final words
To keep your team productive and effective, a scrum master must have excellent communication skills. The inevitable problems that arise throughout a project, in my experience, frequently lead to mistrust and a lack of cooperation within your scrum team. The most important function of a scrum master is to encourage these dialogues since they are the strongest protection against these issues. However, this competency is also necessary for leadership positions like project manager, business architect, or program manager.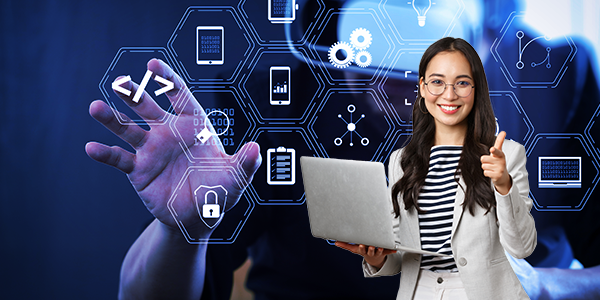 Read a blog on: Is distributed Agile an Oxymoron?
Become a better Scrum Master with Cognixia
Take advantage of online certified scrum master training if you want to pursue a profession in project management. Scrum Alliance awards the CSM credential to learners who have completed a Certified ScrumMaster course and verified their expertise through the CSM test.
As a Certified Scrum Master, you can perform the following functions:
Assist your project teams in effectively implementing scrum.
Contribute knowledge beyond that of a project manager.
Assist your team with cooperation and structure by acting as a 'servant leader.'
Defend your team against both internal and external distractions.
The need for Scrum Masters has grown tremendously as more businesses adopt agile methodologies. Therefore, the CSM certification course is already so popular. As a result, getting a scrum master certification online is highly advised.
Get enrolled in certified scrum master training online with Cognixia – the world's leading digital talent transformation company.
We are dedicated to assisting learners in shaping their professions and futures in this competitive world by offering them comprehensive digital technology training and certifications. We're here to provide each aspirant with the finest online learning experience possible. We help them expand their knowledge through interesting training sessions and add value to their resume. Cognixia provides highly engaging instructor-led courses to both individuals and organizations.
Under this online Certified Scrum Master training, you will cover the following –
Agile Thinking
The Scrum Framework
Implementation Considerations
Scrum Roles
The Scrum Team Explored
Agile Estimating and Planning
The Product Owner
The Scrum Master Explored
Scrum Master course Prerequisites
Participants must have a basic understanding of software development concepts to take this Scrum Master course from Cognixia. This CSM course is mainly for –
Members of Scrum teams – developers, Scrum Masters, and product owners
Managers of Scrum teams
Teams transitioning to scrum
Professionals intending to pursue the Professional ScrumMaster certification