Hello everybody and welcome to the Cognixia podcast!
If this is your first time tuning in to our podcast, we welcome you to the Cognixia podcast. In this podcast, every week, we discuss a topic related to one of the emerging digital technologies in some depth, helping our listeners from all over the world learn something new or get started on the path to learning something new. For our existing listeners, welcome back peeps, we are so glad to have you back! Whether you're a new listener or have heard us before, thank you for tuning in today, we have an exciting episode ahead.
We keep telling you how our training courses can be useful to you and how they can help you validate your skills as well as move ahead in your career. However, for a lot of our listeners, yes, you know who you are, we are talking about you, you also need to convince your managers to get you certified. A lot of companies offer upskilling and skill development opportunities to employees where the employer covers the cost of the training to a certain value. Not all companies offer this to their employees, but it is a growing trend seen among employers now. Here, the employee would have to present a case for why they should get certified or trained in the particular skill, how it would help them, how it would benefit the organization, and why should the organization invest in this particular training for the particular individual. Sometimes, even when the employer does not offer this perk, they might be open to reimbursing some costs incurred by the employee in upskilling if it makes business sense and would help the company realize significant benefits from having a trained, skilled resource on their payroll. Now this entire process begins with convincing your manager to get you certified and it is never a cake-walk, usually. You need to be thoroughly prepared with the case you wish to present and rebuttals and all your points in place when you go to talk to your manager about getting you certified. This is exactly what we will talk about in today's episode of this podcast – How to convince your manager to get you Microsoft certified, with a special focus on Microsoft Certified Cloud Administrator.
To begin with, we would like to say that an enterprise cannot maximize its return on technology or process without having the right people in the right places. In any organization, its people are appreciating assets, but they often don't get seen as such. If the people are not nurtured as appreciating assets, their skills will depreciate and the organization, as a result, will suffer. If an organization has truly understood the power of investing in its people, they have unlocked one of the organization's most powerful assets that would never let them down.
So, let's imagine you are an aspiring cloud administrator, you know the fundamentals of cloud computing. Your organization uses Microsoft Azure as its primary cloud computing platform. You have been working with implementing, managing, and monitoring your organization's Azure environment, including tasks that involve virtual networks, storage, compute, identity, security, governance, etc. Now, you want to learn some more in the same area of expertise and want to validate your skills & expertise in the field. You look for training and certification that could help you in this regard. You find that Microsoft Azure has an official Microsoft Certification exam for this – the AZ-104: Microsoft Azure Administrator, after clearing which you will get the credentials of a Microsoft Certified Azure Administrator.
Now, you have a path, a direction in which you want to walk. So, you look up the prerequisites for this certification. To be eligible for the AZ-104 Microsoft Azure Administrator certification exam, you need to be familiar with operating systems, networking, servers, and virtualization. You also need to have experience using PowerShell, Azure CLI, the Azure portal, and the Azure Portal Manager templates. Some of these you already have, and some you can acquire with the proper training. You spend some time doing your research, and you've found the perfect training provider that offers the training exactly the way you need, covering everything you need to know to ace the Microsoft Certification exam, the cost is reasonable. Now you need to convince your manager to support you in getting this Microsoft Certification. What do you do?
Let's mix things up, and begin with what you SHOULD NOT do. Refrain from doing these, and you will thank us.
Do not mention anything related to your salary or paychecks. Your salary would increase with time with your appraisals according to your performance and other factors, you may or may not be happy with how it is growing, but this is NOT the time to discuss that or even bring that up. This is the time to show your worth, not state your worth. There is a difference and you need to be on the right side of that difference when presenting your case.
If you were planning to open your case with something like, "62% of unsatisfied employees are likely to be looking for new opportunities and would leave their job soon", STOP! Delete those lines from your pitch NOW! This, let's be honest, is a subtle threat and is not going to work in your favor at all. But if you want to convince your boss you will be leaving soon or would like to get fired soon and you are not someone your company should invest in, go on, use it. Otherwise, don't.
Do not go in with a sense of entitlement that the company should pay to train and upskill you. You could be the best employee in the entire company bagging all those Employee of the Year awards and being your manager's favorite resource, but putting forth your case with a sense of entitlement is not going to help you here. Don't get us wrong, we are all for employee training and are 100% on your side, but being humble and making a genuine case for yourself would be more helpful than going with a sense of entitlement that the company should pay for your training.
Even if the request is not approved and your manager is not convinced to get you Microsoft certified or your company refuses to pay for your training, don't get all negative and angry. Do not lose your cool at work or hold it against your manager. Explore other ways of pursuing your certification dreams or discuss with your manager what you can do instead. Every manager would want their team to be better and do better, work with them on this and find a way. As for the certification, you can pursue it by yourself, if possible, or save for it, or take up EMIs – simply put, explore other options.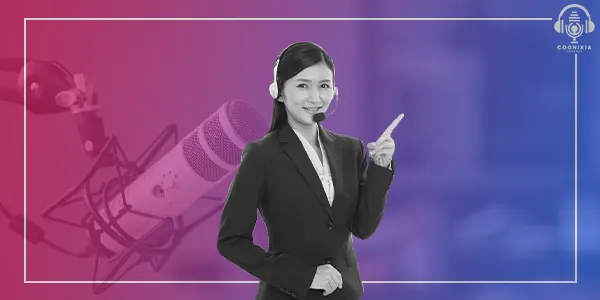 Now that we have covered the Don'ts, let's go toward the Dos.
What should you do to convince your manager to get you Microsoft Certified?
Build your business case

To make a decision, especially about spending a sizable amount of money on one resource, there has to be a business case to justify the expenditure. So, present that to your manager or your learning and development team rep or your HR, whoever is the decision-maker here, maybe even all of them. One very important thumb rule to follow would be – Know Your Audience, then build and present your case accordingly. Rest, you are all wise people, you know what to do.

Show your manager the bigger, better picture

It is a possibility that your manager is convinced that the current situation is the best and that everything is functioning in the best way it could. Show your manager how the landscape is constantly evolving and how a little help from adequate training & upskilling would help you improve your skills, enabling you to keep up with changing times. Portray things in the light of how this would benefit the team. Focus on the positives instead of dwelling on what would happen if he doesn't agree.

Weigh everything on driving positive business outcomes

Every manager and every decision maker would hold getting positive outcomes for the business in the highest stead. So, give your manager exactly that. Elaborate on the impact you could have not just on the team outcomes but also on the wider business outcomes. This would require some thorough homework – don't beat around the bush or be vague when presenting this. Don't quote some random company and some study that seems completely alien to your case. Calculate the actual impact you could have and present as real numbers as possible. Nothing talks like numbers do. If you need a little help, ask the training provider you have in mind to provide you with some points that you can use to present your case, they usually talk to a lot of learners and participants who work in roles similar to yours and might be able to help you with some useful information.

Be ready with your rebuttals

When we say rebuttals, we don't mean you go in a full-blown debate champion mode and argue your case to the bitter end. But be prepared to get some counter-arguments, some objections, some questions, and some apprehensions about what you are asking for. How about we help you a little bit here? Let us tell you some of the common questions you could be asked and what you could say in response to them:

How do you know this Microsoft training provider is good?

Learn everything there is to know about the training provider you have chosen and be prepared with the points about what makes the best in the market as well as why you have chosen that particular training provider over others.

The price is too high? Can't you find a free course somewhere?

Do your research well, and check out what is the usual price range for the top training providers in the market for this course. Since it is an official Microsoft Certification exam, the exam voucher would also have a fixed cost that you can find online, note that down. Keep all these numbers handy. Highlight to your manager why free training wouldn't be able to offer the same quality and benefits that paid training would. Choose a training provider that is an authorized Microsoft Partner to get the best quality training at the best price, and highlight this authorized partner bit to your manager as well.

We don't have the budget this year, maybe next year?

Technology evolves rather quickly and by next year the world would have reached a whole different level altogether. But you don't have to say that as bluntly. So, tell your manager about the opportunity loss as well as the other losses they would incur by not having a Microsoft Certified resource on board. Stick to the benefits for the business rather than the personal benefits here.

We don't need you wasting hours behind a book when you could get actual work done

The best possible solution to this is to look for a training provider who delivers its sessions online, preferably on the weekends. This way your learning and training do not interfere with your day-to-day work life and you can balance everything. Tell your manager that you will focus on your learning over the weekends, while during the work hours you will focus on your work, assure them that your work will not be affected in any way. If you feel it would be appropriate, you can even add that you will be able to do even better at your existing tasks as you learn about the best practices & better ways of doing things. You can also add that you will teach your team members some things to help them grow and improve as well. You don't want to portray yourself as the miraculous savior for the business but focus on the case at hand.

If you need training, maybe you aren't a good fit for this job.

Nobody likes being told this, let's face it, but can you help it? Now it depends on you how you proceed with this one. You could look for another organization that deserves you and your effort better than your existing one or you can continue pursuing your quest to convince your manager to get you Microsoft Certified. If you choose to do the latter, we would recommend talking about points like how you are good at what you do currently, highlight your achievements and accomplishments at work, and then elaborate on how it could get better – the bigger picture, provide valuable insights into areas they didn't have access to earlier, how you could help overcome the current pain points the team faces, etc. Read the situation and proceed accordingly, we would say.

Highlight your loyalty and commitment to the team & the company

One of the biggest concerns most organizations have is that they will invest in your skill building and then you would quit your position to move to another organization, thereby laying waste the entire expenditure that was made on the resource. Assure your manager that you are fully committed to the team and the company, and have no intention of taking the first exit out of the company the moment you get your certificate. And then stick to that commitment. Every resource that does this, makes it difficult for a hundred other resources behind them to get any support for their dreams and initiatives. Ask for support if you see a career with the organization and live to the commitment you make.

Present a post-training plan

What happens once you are trained and certified? Now that you are a Microsoft Certified Azure Administrator, what do you do? This is your chance to shine, to show the miracles you will perform equipped with that certification you are fighting for, so showcase that. Talk about how you will help the team members, how you will focus on improving the processes, productivity, efficiency, the effectiveness, how you will be better placed to accomplish which tasks in your roles and responsibilities, and how you will be better equipped to take on additional responsibilities and be an invaluable asset to the company.
These are the six key Dos and the four key Don'ts we have for you. So, now you know what you need to do to convince your manager to get you Microsoft Certified, don't you?
This is where we would like to tell you about Cognixia's AZ-104: Microsoft Azure Administrator training and certification course. Cognixia is a Microsoft Silver Partner and offers the complete portfolio of Microsoft Certification programs per the official exam outline. Our training sessions are 100% instructor-led, online, and live and are conducted over the weekends so they do not interfere or overlap with your weekday work life. You also get full access to all the learning material via the LMS, and we do provide the official certification exam voucher to you so you can take the exam, then go on to be a Microsoft Certified professional. So, if you're interested to get started, do reach out to us.
With that, we come to the end of this week's episode of the Cognixia podcast, hope you found it useful. Come back next week for another interesting episode of the Cognixia podcast and keep sending us your feedback and suggestions for the podcast. Until then, happy learning!