In a seminal announcement, Microsoft Azure unveiled a quantum computing breakthrough that has the potential to reshape the landscape of technological advancement. This revelation not only holds the promise of addressing humanity's most complex challenges but also underscores Microsoft's commitment to spearheading quantum computing's trajectory.
This blog delves into the intricacies of Microsoft's quantum computing division, its historical progression, and its strategic vision.
Forging a Distinctive Trajectory
Microsoft may not be the foremost association when considering quantum computing pioneers. Recent history saw Google's seminal advancement with time crystals, IBM's trailblazing consumer-facing quantum computing systems, and D-Wave's two-decade odyssey in quantum computer development.
Seeking a unique path, Microsoft deviated from its counterparts. The culmination of this endeavor is the creation of topological qubits – a quantum innovation hitherto uncharted. This innovation, a paradigm shift in quantum computation, distinguishes Microsoft's quantum initiative.
In the realm of quantum computing, a qubit forms the bedrock. Microsoft's approach entails engineering a qubit that is inherently insulated from external perturbations. The outcome is quantum computers demanding fewer qubits for robust computation and error correction. The rapid data processing capability of these topological qubits is noteworthy. Astonishingly, over a million of these intricate structures can be accommodated on a wafer smaller than a credit card's security chip.
This strategic progression is telling of Microsoft's ambitions to assume a leadership role in the quantum computing landscape.
The transition from Uncertainty to Vision
Microsoft's foray into quantum computing predates this groundbreaking achievement. However, its initial quantum offerings on Azure remained selective. The trajectory of Microsoft's quantum ambitions was obscured until the emergence of topological qubits.
The unveiling of this quantum milestone unveils Microsoft's strategic aspirations. It now aims to establish a comprehensive quantum computing framework. Central to this framework is a gate-based structure comprising an impressive array of one million qubits, marking a significant advancement in Microsoft's quantum odyssey.
Quantum Ambitions in Reality
Anticipating the capabilities of one million topological qubits within Microsoft's future quantum computers proves challenging. The quantum domain remains nascent, and the technology underpinning this achievement was, until recently, theoretical. Microsoft's adept transition from theoretical exploration to defining a business roadmap exemplifies the rapid pace of its strategic endeavors.
The magnitude of developing and scaling quantum systems necessitates considerable financial investment, spanning construction to sustained operation. Microsoft's unwavering commitment signals its preparedness to engage assertively within the quantum computing arena.
This breakthrough positions Microsoft on an "engineering path." This trajectory signifies that the fruition of Microsoft's quantum ambitions could materialize within a decade.
Embracing Immediacy
However, Microsoft's ambitions extend beyond distant horizons. A significant impact is anticipated earlier than projected. By the close of 2023, Microsoft is poised to offer access to a 1,000-qubit processor. Notably, this processor will not feature the recently introduced topological qubit paradigm. Instead, Microsoft has forged a partnership with Pasqal, a quantum technology company specializing in "neutral atom-based" quantum processing.
Dr. Krysta Svore, Vice President of Quantum Software at Microsoft, views this collaboration as a conduit to expedite quantum innovations for both companies' clientele. This alignment addresses the interim period between the present and the era of extensively scalable quantum systems.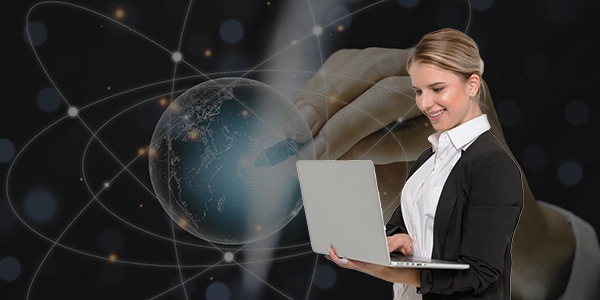 Explore an Article: Five Tips to Secure Your Azure Resources
Race to Quantum Pre-eminence
The race to ascertain which technology – Google's time crystals, D-Wave's gate-based solutions, IBM's iterative approach, or Microsoft's revolutionary topological qubits – will ultimately reign in the quantum domain remains an enigma. The potential coexistence of these trajectories is improbable in the long run. The future could necessitate harmonization among hardware manufacturers for pragmatic reasons.
While Microsoft is poised to secure a considerable quantum market share, the quantum ecosystem will remain diverse. Analogous to the AI landscape, custom quantum solutions will be indispensable. A profusion of all-purpose quantum computers from Microsoft, IBM, Google, or D-Wave is unlikely. Instead, these entities will vie for influential partnerships anchored by enduring agreements.
Each company's distinct corporate strengths will delineate its journey to prominence. For Microsoft, this involves leveraging the Azure ecosystem to forge connections and secure lucrative government contracts.
From a discerning perspective, Microsoft has notably bridged the gap with its counterparts. While triumph is not guaranteed, particularly within the volatile realm of theoretical physics, dismissing Microsoft's formidable legacy, shaped by Bill Gates, would be premature.
The Pasqal partnership thrusts Microsoft into direct competition with its contemporaries. Azure's pioneering research teams confer a marked advantage. In a sustained contest, Microsoft's methodical approach, particularly in securing substantial government projects, positions it favorably against IBM and Google.
Conclusion
In conclusion, Microsoft Azure's quantum computing breakthrough is an epochal stride toward shaping the quantum frontier. The introduction of topological qubits and the Pasqal partnership underscore Microsoft's ascent as a quantum powerhouse, expanding the frontiers of technology with each calculated move. The intricate realm of quantum computing, while challenging, provides a fertile ground for innovation, and Microsoft's resolute commitment fortifies its position at the vanguard of this transformative journey. As the quantum landscape evolves, Microsoft's trajectory remains intertwined with the uncharted territories of the quantum universe, where new horizons await exploration.
However, at present, Microsoft is the world's second most sought-after platform. Microsoft constantly works on improving its platform and is currently working on increasing its cloud capacity to keep up with the increasing demand for Azure & Microsoft cloud services. The demand for Microsoft Azure is extremely high in the global public cloud market, and it is increasing every day.
Cognixia's Microsoft Azure 104 training is designed to help professionals prepare for the AZ-104: Microsoft Azure Administrator certification examination. With the AZ-104 training, professionals will get the upper hand in the field of a highly competitive IT job marketplace.
Enroll in Cognixia's AZ-104: Microsoft Azure training and upgrade your skills. Shape your career & future with our hands-on, live, interactive, instructor-led course. In this competitive world, we are here to provide you with an extraordinarily intuitive online learning experience, help you enhance your knowledge with engaging training sessions, and add value to your skill set. Cognixia caters to both the individuals & corporate workforce with our online interactive instructor-led courses.
This Azure training teaches IT Professionals how to manage their Azure subscriptions, administer the infrastructure, secure identities, configure virtual networking, manage network traffic, connect Azure & on-premises sites, implement storage solutions, implement web apps & containers, create and scale virtual machines, back up & share data, as well as monitor the solution.