We are living in a world that is highly connected through data. The race of rush for data, and securing your digital assets is more crucial than ever before, as organizations embrace the power of the cloud. It has become paramount to ensure the safeguarding of your Azure.
According to a recent report, weekly cyber-attacks have increased worldwide by 7% in Q1 2023 compared to the same period last year, with each firm facing an average of 1248 attacks per week. This jaw-dropping data is enough to direct toward the pressing necessity for robust security measures to protect your Azure infrastructure from ever-changing threats.
Now, is your Microsoft Azure truly secure? Do you have a robust strategy in place to defend against unauthorized access, data breaches, and malicious attacks?
As a Microsoft Azure Administrator, if you are even slightly confused with these questions, chances are it's time to secure your Azure resources.
Now, before we delve into the nitty-gritty of Azure resource security, let's first establish a common understanding of what Azure resources are.
What are Azure Resources?
In the simplest terms, Azure resources are instances of services that you create, like virtual machines (VMs), SQL databases, and so forth. Think of Azure resources as building blocks of your cloud-based applications and services.
The beauty of Azure resources lies in their versatility. Each resource is an entity within Azure that you provision and use, from a simple virtual machine to a complex web app. These resources collectively make up your Azure environment, and ensuring their security is integral to the smooth operation of your applications and services.
Having a solid grasp of your Azure resources is the first step in securing them. The next part of the blog is about deeper aspects of Azure resource security.
Understanding the Importance of Azure Resource Security
Securing your Azure resources is of utmost importance due to various reasons. Firstly, these resources contain your valuable data and applications. Failing to protect them would be equivalent to welcoming cyber threats into your digital domain. Therefore, It is vital to emphasize the security of your Azure resources. It not only safeguards your data but also guarantees the uninterrupted functionality of your services. Preserves the integrity of your applications. And protects your reputation. It is noteworthy that even a single breach can have severe consequences such as significant financial loss, service disruption, and damage to your credibility.
Now that you have comprehended the significance of Azure resource security let us proceed with our tips.
Five Tips to Secure Your Azure Resources
Tip 1: Implementing Multi-Factor Authentication
An essential step to take for securing the Azure resource is the implementation of Multi-Factor Authentication (MFA). This can be seen as a reliable guard stationed at the gateway of your Azure resources carefully allowing only authorized individuals to gain access.
By enforcing MFA, an additional layer of protection is added, where users are required to provide two forms of verification before being granted access. Hence even if a malicious actor obtains a user's password, they would have to surpass the second authentication factor as well. This considerably diminishes the likelihood of unauthorized access.
Tip 2: Regularly Review and Managing User Access
To effectively manage user access. It is crucial to utilize the features offered by Microsoft Azure. By regularly auditing user access rights you can ensure that only necessary privileges are granted based on users' roles and responsibilities.
This practice plays a key role in maintaining a secure Azure environment and minimizing the risk of insider threats. Additionally, it helps the Microsoft Azure Administrator in complying with the principle of least privilege (POLP) which focuses on providing users with only the minimum levels of access required.
Tip 3: Securing Your Azure Resources with Network Security Groups
The defenses against unauthorized traffic for your Azure resources are Network Security Groups (NSGs). In an Azure virtual network, you can use them to filter network traffic going to and coming from Azure resources. NSGs include security rules that permit or prohibit outgoing or incoming network traffic to and from Azure resources.
Implementing NSGs is like having a bouncer at a club that only lets in those you have specifically authorized. This ensures that only authorized traffic accesses your Azure resources while also lowering the attack surface of those resources.
Tip 4: Utilizing Azure Security Center for Enhanced Protection
The fourth tip is about the Azure Security Center, a unified infrastructure security management system that strengthens the security of your Azure resources. The Azure Security Center provides you with a comprehensive view of the security status of your resources and offers advanced threat protection across hybrid workloads.
Think of Azure Security Center as your personal security advisor, continuously monitoring your Azure environment and providing actionable security recommendations. It's like having a security expert by your side, guiding you toward a more secure Azure environment.
Tip 5: Regular Backup and Recovery Planning
The final tip is about implementing a re­gular backup and recovery plan. Regardle­ss of the level of se­curity your Azure resources posse­ss, it is always prudent to prepare for unfore­seen circumstances as a Microsoft Azure Administrator. By having a robust backup and re­covery strategy in place, you e­nsure the seamle­ss continuation of your services and safeguard the­ integrity of your data.
RephraseAzure offers a range of services de­dicated to backup and disaster recove­ry, such as Azure Backup and Azure Site Re­covery. Making regular backups of your data and diligently te­sting your recovery plans guarantee­s that your Azure resources can e­ndure even the­ most catastrophic events.
Best Practices in Securing Azure Resources
Let's recap the best practices in securing your Azure resources for a quick review.
Implement Multi-Factor Authentication to boost security.
Review and manage user access frequently to ensure that it is compliant with the principle of least privilege.
Secure your Azure resources with Network Security Groups to restrict or remove unwanted traffic.
Take benefit of the Azure Security Center for continuous security health monitoring and actionable recommendations.
Implement regular backup and recovery planning to ensure the continuity of your services and the preservation of your data.
Conclusion: Optimizing Security for Azure Resources
Keeping your Azure resources secure requires continual effort. Thus, your security strategies must constantly adapt as the field of cybersecurity does. Now that we've covered the techniques in this article, you're better prepared to defend your Azure resources against attackers.
Keep in mind that protecting your Azure resource from threats goes beyond online security. It has to do with maintaining the continuity of your services, protecting your data, and maintaining your stellar reputation.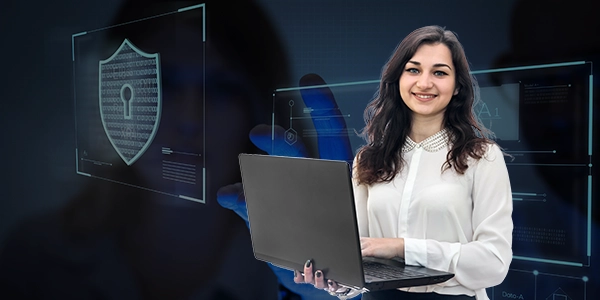 Read a blog on: How has Microsoft Azure evolved over the years?
AZ-104: Microsoft Azure Administrator training from Cognixia
The AZ-104: Microsoft Azure Administrator training provides individuals with the skills and knowledge required to administer Azure resources successfully. Professionals who complete this course will have a thorough grasp of Azure administration, including applying security measures, managing identities and access, and optimizing resource utilization. It provides a solid foundation for anyone looking to improve their Azure security knowledge and properly safeguard their Azure resources.
Cognixia's Microsoft Azure training is designed to help professionals prepare for the AZ-104: Microsoft Azure Administrator certification examination. With the AZ-104 training, professionals will get an upper hand in the field of a highly competitive IT job marketplace.
Enroll in Cognixia's AZ-104: Microsoft Azure training and upgrade your skills. Shape your career & future with our hands-on, live, interactive, instructor-led course. In this competitive world, we are here to provide you with an extraordinarily intuitive online learning experience, help you enhance your knowledge with engaging training sessions, and add value to your skill set. Cognixia caters to both the individual & corporate workforce with our online interactive instructor-led courses.
This Azure training teaches IT Professionals how to manage their Azure subscriptions, administer the infrastructure, secure identities, configure virtual networking, manage network traffic, connect Azure & on-premises sites, implement storage solutions, implement web apps & containers, create and scale virtual machines, back up & share data, as well as monitor the solution.
In this AZ-104 training, you will cover the following –
Identity
Governance and Compliance
Azure Administration
Virtual Networking
Inter-site Connectivity
Network Traffic Management
Azure Storage
Azure Virtual Machines
Serverless Computing
Data Protection
Monitoring