We are heading towards the digital age when computational learning, neural networks, and pattern recognition are the gateway to any work – starting from the development of various apps to the mode of our electronic communications. According to the 2016 statistics, Machine Learning (ML) has assumed the importance of Big Data.
No wonder, more than 70% Big Data technologies are being used in mainstream business practices. Hence, businesses will require huge number professionals having the knowledge of ML. The Computer Science professionals and students should take this advantage by opting machine learning training and shape their career in this field too.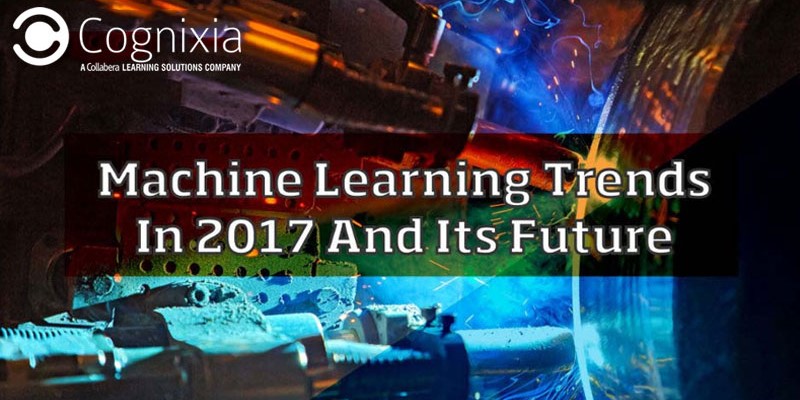 Machine learning is now all set to redefine the way how the technology works. It has already been in massive use in smart apps, digital assistants, and robotics.  
Speech Translation: In the last few years, there has been a considerable eradication of language barrier by way of using immediate speech translation. In 2015, the social network giant, Skype introduced its inbuilt translation facility offering real-time audio translation in seven most widely used languages. The 2017 trend of machine learning will witness more than 90% of the companies offering translation services to consumers in several languages across the world. 
People-Literate Technology: The PLT has evolved as an important aspect of machine learning these days. It is used to transform a text or voice message into meaningful information so that people with the lesser education can still grasp the meaning using their IQ and reasonable common sense. 
Close Contest Among Companies: Now, more and more companies are hiring professionals to offer machine learning training to their existing employees. According to the recent trend in 2017, there will be some cut-throat competition between the IT giants such as Microsoft, Google, and Facebook. It will pave the way for a tremendous growth in AI (artificial intelligence) and Digital assistants in the form of chatbot and others.
Health and Lifestyle: The 2017 machine-learning trend is influencing our lifestyle too. Wearable devices connected with apps, alert us to keep a close tab on our jogging or sports activity – necessary for human life. It offers a detailed study of a person's health, fitness, and lifestyle.
Future Trends in Machine Learning
Finally, considering the enormous potential of growth in machine learning, it is sure to be utilized in many other functions including increased office automation, twitter, feedback to customers, self-driving Google's cars and much more. It makes training in machine learning indispensable for people engaged in this field.