PMP Exam Preparation – Gearing up for proficiency
There is no doubt that PMP certification is the most in-demand and possibly the most demanding certification for project management professionals. It is in-demand because this certification is not specific to any geographical location or any particular industry. A PMP certified professional can manage any project in any industry. It is equally demanding because it is not easy to get a PMP certification without adequate training. It demands a lot of hard work and industry experience. You can't pass the PMP certification exam just by reading books; you need to be able to apply that knowledge appropriately.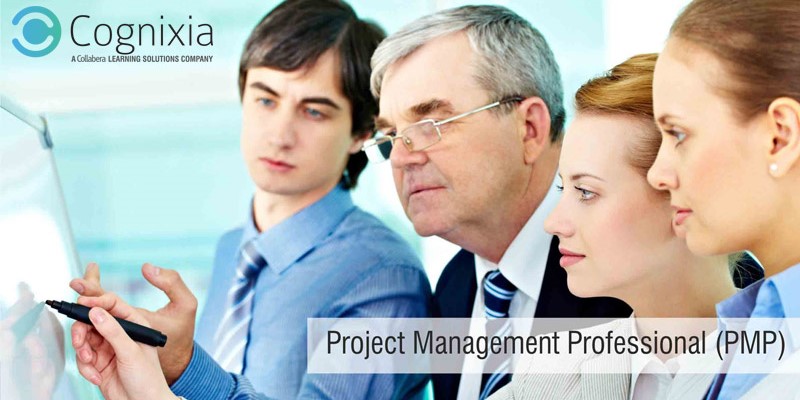 A PMP certification, though not easily acquired is equally rewarding as well, is a professional certification around the world, a PMP certified project manager will always be given more preference over a non-certified project manager. The salary range also increases considerably after PMP certification.
As mentioned above, PMP certification cannot be cleared just by reading books. One needs to understand the concepts thoroughly. Most people, who have taken the PMP exam, have said that the PMP exam was the toughest exam they have faced in their life. The duration of the exam is 4 hours and is mentally exhausting.
Along with the will (to get the PMP certification), focus and dedication you also need a good mentor. PMP exam preparation training at Cognixia is one of the professional training provided for PMP certification. Not only you'll get the study material in one place (Cognixia LMS), but you also get trained by industry veterans who have more than 15-20 years as project managers and working in various industries. PMP exam preparation training helps the candidates clear the concept of project management and gain the knowledge required to clear the PMP exam in the first attempt.
PMP exam preparation training is 36 hours of online training programs which cover topics from PMBOK fifth edition. The trainer will provide the course material at the end of each session. This training includes the entire project management life-cycle which is a very important part of any project management training.
For more information about PMP exam prep or any other training course offered by Cognixia, please feel free to contact us.