The worldwide demand for health equity is becoming more prominent as new data shows a substantial difference in health outcomes between nations with various types of resources. According to the World Health Organization's Social Determinants of Health research, there is a 19-year gap in life expectancy between industrialized and resource-constrained nations.
Life expectancy disparities are complicated, involving genetics, social level, education, environmental circumstances, and a variety of other factors. As a result, no single government or institution can address health equity alone.
Cloud computing technologies have the potential to have a significant influence in this field. To tackle this problem, the Amazon Web Services Health Equity Initiative was launched in 2021. It's a three-year, $40 million initiative to support organizations worldwide that are innovating and scaling novel approaches to promote equitable access to health care & address socioeconomic determinants of health.
Need for Cloud Computing in Healthcare
Presently, hospital IT systems are configured to accommodate a more conventional approach in which data and applications operate on computers physically placed in each facility. As a result, there is no centralized mechanism for exchanging information across hospitals or other members of a person's care team.
Cloud computing assists providers in addressing several important difficulties that they face today: It allows users to access vital medical records as well as other data from many places (for example, home computer or mobile) without needing to visit your provider's office.
EMR systems are among the most common applications for cloud computing in healthcare. These cloud-based EMRs are significantly more handy than traditional paper records since they can be viewed from any location with an internet connection.
Cloud computing also facilitates electronic patient communication among health experts from various organizations. Cloud computing, in conjunction with the rising usage of electronic medical records, has the potential to enhance everything from patient safety to overall cost efficiency in healthcare delivery.
HIE systems are another common use for cloud computing in healthcare. HIEs facilitate the exchange of health information between institutions such as hospitals, clinics, as well as insurance companies.
HIEs can be hosted in the cloud or on a local server. Cloud-based HIE solutions provide flexibility, cost reductions, and convenient access from any place.
Lastly, cloud computing is employed in telemedicine apps, enabling users to obtain healthcare services via internet communication from anywhere. This is especially beneficial for patients who reside in distant places and have limited access to healthcare practitioners and those with chronic ailments that require continuing treatment.
Amazon Web Services (AWS) for healthcare
Amazon Web Services (AWS) aims to provide vital assistance to healthcare professionals, from fast analyzing genetic information to storing massive amounts of data and facilitating worldwide communication so that they can better find and collaborate to help save lives worldwide. These AWS benefits are divided into five categories: functionality, community, security, speed of innovation, and operational competence.
Functionality

AWS allows you to store big volumes of healthcare data. Amazon Redshift is one instance of a support system that may be used alongside DNA sequencing devices. This enables the storing of over ten petabytes of genomics data. You may also run additional applications on the AWS Cloud system for improved performance, allowing your infrastructure to handle and analyze big genomic datasets. This greatly accelerated operation inside healthcare institutions, cutting the time required to analyze a genome from 12 weeks to just two hours.

Amazon Elastic Compute Cloud (Amazon EC2) accelerates the pace of a genomics dataset, lowering the cost of processing a single genome significantly. This fast response time has also benefited in the acceleration of leukemia research and diagnosis, perhaps saving scores of lives.

Speed of innovation

AWS also has streaming media capabilities, like Amazon Kinesis Video Streams, which enable video streaming via accessible technologies like webcams or mobile devices. You may then feed these movies to Amazon Rekognition and utilize them to detect face positions in unborn infants, better understand brain-related disorders, and so on. AWS Lambda functions ingest raw data from Kinesis Video Streams, then evaluate and calculate attentiveness and body motion measures programmatically. You may then obtain the processed data and utilize the metrics to display anomalies or send warnings when they are found.

Community

AWS may have far-reaching implications to aid clients on both local and global fronts, in addition to improving operations within a business. It is also critical in the healthcare business to allow the flow of healthcare data and knowledge throughout the world. Cerner, a renowned health information technology solutions provider, is one of many businesses that benefit from AWS's worldwide reach and capabilities. The AWS Cloud community provides a diversified virtual meeting area for innovators from all sectors to exchange ideas and insights and cooperate to solve healthcare-related concerns.

Researchers utilizing AWS across laboratories have proven critical in storing data, reducing human error, and enabling speedier processing applications. When confronted with a pandemic like COVID-19, this enables organizations to respond to specific individuals' healthcare requirements while also addressing infectious outbreaks. The government can then implement preventive steps to save even more lives.

Security

The main focus is also ensuring the security of patient data. Many healthcare organizations depend on AWS security and encryption capabilities to help protect sensitive data. Their use of AWS has increased security, allowing them to meet stringent patient healthcare information data-protection regulations.

Operational competence

The Wadhwani Institute for Artificial Intelligence in India is an independent, non-profit research and worldwide center dedicated to developing artificial intelligence (AI) solutions for societal challenges. Using AWS enabled them to safely process confidential government data while developing numerous solutions to wider social concerns. For instance, the customer wants to create an AI solution to alleviate the country's high newborn mortality rates. Users may use their cell phones to take a photo or video of the newborn and utilize the AI solution to generate a virtual 3D model of the baby and compute the baby's weight, among other important parameters. They can then implement early treatments to assist reduce newborn death rates.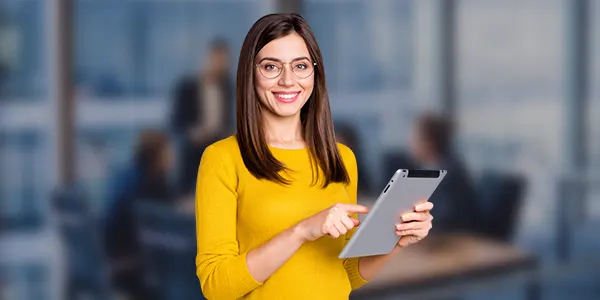 Get AWS Cloud Computing Training
As more organizations transition to the cloud, there is a greater need for AWS solution architects. Architecting on AWS is a fantastic method to leverage market needs and use your IT abilities for high-paying employment. If you are an IT professional wanting to enhance your career, here is your opportunity to shift gears and take it to the next level.
AWS offers all of the benefits of the cloud, including flexibility, shorter time-to-market, and elasticity, among other things. In terms of data availability and high transfer stability, AWS exceeds other cloud service providers on the market.
Enroll in Cognixia's cloud computing with AWS training course and upgrade your skill set. You can influence your career and future with our hands-on, live, highly interactive, and instructor-led online course. You may get an advantage in this competitive market by providing an extremely user-friendly online learning experience. We will assist you in improving your knowledge and adding value to your talents by offering engaging training sessions.
Cognixia's AWS cloud computing certification course discusses the basics of AWS & cloud computing, then moves on to more advanced concepts, like service models (IaaS, PaaS, SaaS), Amazon Private Virtual Cloud (AWS VPC), and more.
This online AWS cloud computing course will cover the following concepts:
Introduction to AWS & Cloud Computing
EC2 Compute Service
AWS Cost Controlling Strategies
Amazon Virtual Private Cloud, i.e., VPC
S3 – Simple Storage Service
Glacier
Elastic File System
Identity Access Management (IAM)
ELB (Elastic Load Balancer)
Auto Scaling
Route53
Cloud Formation & Cloud Former
Simple Notification Service (SNS)
CloudWatch
Relational Database Service (RDS)
CloudFront
Elastic Beanstalk
CloudTrail
AWS Application Services for Certifications
Prerequisites
All you need to know to enroll in this course is basic computer skills. Some experience with Linux would be advantageous, but it is not required.
The course is perfect for network engineers, system administrators, and aspirants who have a solid understanding of coding principles or procedures and wish to further their expertise.
Fresh graduates with a rudimentary understanding of coding can also enroll in this course and advance their careers.