About 59% of Americans believe that social media has simplified the process of customer services.
Building a social reputation for your brand is the most important step when aiming to increase your followers on social media. And it could be a nightmare to get into bad service scandals causing negative social media mentions.
No matter the level of quality services you deliver, there will always be a few unsatisfied customers. Their dissatisfaction brings you negative reviews. However, with the increasing popularity in social media, customers today have this authority of leaving bad reviews on the social channels. You surely don't have time to sleuth out every mention across the internet. Among so many social posts, how are you going to find what is being said about you? Where will you start?
That's where social listening comes into action.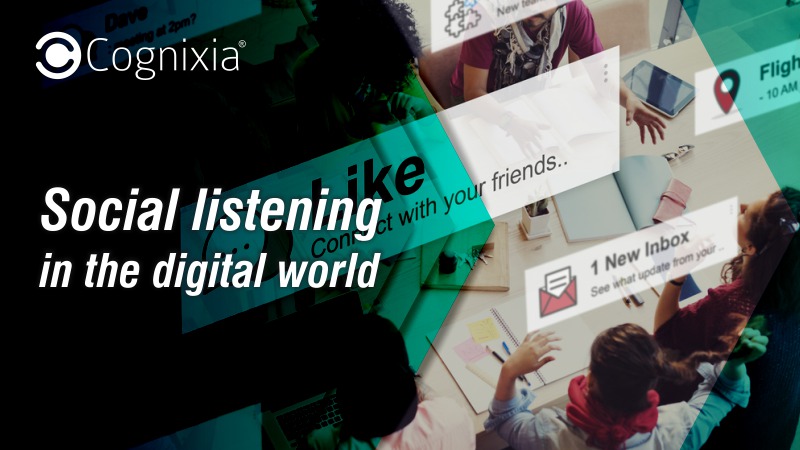 What is social listening?
Social listening is the process of monitoring your brand's social media channels for any direct mentions of your brand or any customer feedback. Unlike social monitoring, social listening involves keeping track of social media mentions and conversations. It looks after knowing the root cause behind the social conversation and helps you in building a long term strategy.  Social listening helps you in creating the type of content your visitors look forward to. It helps you to stay updated with new trends and improves your customer experience by interacting with them directly. You can shift your customer strategies fitting to the latest needs.
Does your brand need social listening?
Social listening helps you to get into the exact conclusion of what promotes a customer-centric mind set in your company. Regardless of making assumptions, you should hear what they are saying. Let's explore how social listening can help you.
Track your brand's growth with social listening 

At times brands encounter serious issues or scandals. However, even one such incident can cause a wave of negativity affecting your social media and brand. You sure can ignore a couple of negative comments, but things worsen as the negative ones outweigh the positive comments.
To avoid such instances you must not overlook the power of social listening. On analyzing the recent activities, you can perform some research and see if the rise in negative comments has decreased your follower base or sales. Then you can plan effective action accordingly.

Discover great opportunities

Most of the times, your customers do the work for you. However, things take an adverse turn when they start complaining about the same issue altogether. That is when you should think of changing your strategies. A changed strategy backed by research proves to bring fruitful results. You must employ social listening to look for ways before applying these changes.

Customers want you to respond

Everyone today wants to be heard, be it in real life or on social media. According to a survey, 83% of customers like whenever a brand responds to their query or complain. Being responsive, especially on social media makes a huge difference. About 48% of customers only purchase a brand which is highly responsive to social media. However, social listening goes beyond just responding. It is about crafting responses that create real brand value.

Increase your customer acquisition 

Social media brings along a lot of opportunities widening your reach to your customers. You must keep it in your mind that your followers aren't just your patrons. They admire the content you put up on your social handles and have a certain level of attachment to your brand. Social listening will help you convert this admiration into a customer relationship.  Social listening also helps you discover the kind of content your followers usually prefer.


Social listening helps you grow by changing and shifting your strategies according to customer trends and preferences. It helps you pay heed to every tiny activity your followers perform. Cognixia, world's leading digital workforce solutions company, offers the Professional Diploma in Digital Marketing by the Digital Marketing Institute, Ireland. This program covers in-depth discussions on all the fundamentals of digital marketing, helping your workforce be fully equipped with all the skills and knowledge to be a qualified digital marketing professional. Reach out to us to know more.